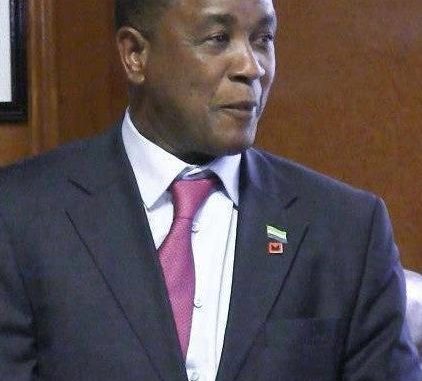 By Abdul R. Bedor Kamara : 
Information and Communications Minister On Thursday 12th December, 2013 Officially Launched the Sierra Wifi Internet Services At the Company's Headquarters On Wilkinson Road in Freetown.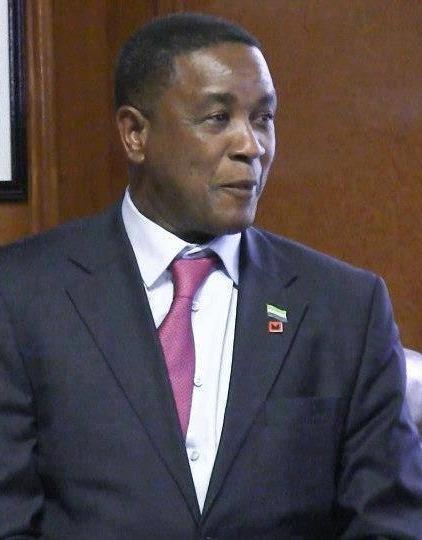 Hon. Alhaji Alpha Bakarr Kanu said that Information Communications Technology (ICT) is a core part in the development of any country, but especially in Africa. He went on to illuminate how the importance of the electronic magnetic spectrum can help the ICT industry in Sierra Leone.
The Minister hinted at the introduction of a Computer Licensing program that will help the nation become more computer literate by learning the basics of how to use a computer.
He commended Sierra WiFi for its innovations in linking the entire nation to the world of ICT by providing information technology and computers to schools and also the provision of free WiFi zones nationwide.
The Minister revealed that Sierra WiFiis the first ISP in the country to have an
STM-4 (Synchronous Transport Module) added to its provision to transfer data at 620 Mbits/s – four times that of the STM-1 transferring data at only 155 Mbits/s.
He used the analogy of buses and stated that if an STM-1 is represented by a bus, Sierra WiFi's STM-4 will provide four buses for data transfer to the people of Sierra Leone. And, per the Memorandum of Understanding signed with the Government of Sierra Leone, two of those buses will be dedicated to education sectors.
He further highlighted the three pillars of ICT which include; Infrastructure, Education and Solution saying the government provided the enabling environment to help the infrastructure with the landing of the fiber optic; adding, "Sierra WiFi will provide free access to search engines Bing and Google as well as free access to Facebook."
Sierra WiFi's CEO, Anthony Melhem stated that Sierra WiFi was established in 2012 to provide broadband internet service trading under World Affinity Telecom – a Canadian based telecommunications provider.
Anthony Melhem further stated that Sierra WiFi's initial start was with its corporate social responsibility by providing free WiFi facilities for schools around the country, adding, "Sierra WiFi puts the people of Sierra Leone first! We provide IT that will help schools, institutions, businesses and the people of Sierra Leone."
Sierra WiFi's goal is to provide quality internet at affordable prices with services that match their indigenous slogan "no wahala" -providing hassle-free environments for corporate and domestic usage.
Sierra WiFi offerings and services include: bandwidth options from 1Mbps to 1 Gbps; secure and reliable facilities with service level agreement goal of up to 99.99% availability; a completely meshed native ethernet network; point-to-point and multipoint service configurations; optimization for online business and aggregation ports that support multiple Ethernet Virtual Connections for simplified management.
Ishmael Bull, Sierra WiFi's Communication Director who chaired the ceremony, stated that Sierra WiFi is an established subsidiary of a widely-known parent company in Canada – World Affinity Telecom and revealed that the company, under the initiative of the Government of Sierra Leone, seeks to bring Wi-Fi to the classrooms of schools and to the homes of the people in Sierra Leone. He informed that the company is currently networking with other institutions nationwide to provide Wi-Fi linksto help them connect to the wider world through IT.
Ishmael Bull further highlighted how the company aims to create systems and portals that will be easily accessible to Sierra Leoneans living in the most remote areas of the country.
The ceremony was climaxed by the official ribbon cutting, followed by a tour of the corporate offices.