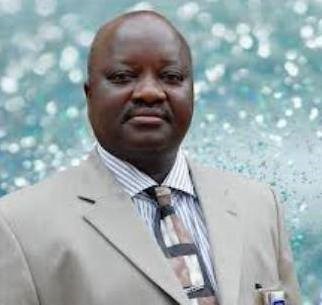 (A personal tribute by Sheka Tarawalie [Shekito], a Christian brother of a fallen Muslim hero)
Until when I saw the lifeless body of Siray Timbo being lowered to the ground last Friday at the Kissy Road cemetery, I was still holding on to some kind of hope – albeit falsely – that the reality could be reversed: that somehow, someone would tell me that it was not true after all; or that someone would wake me up from sleep and say it was all a dream; or even some kind of Lazarus-type miracle should occur and the dead brought back to life. I was just hopelessly wishing for some kind of resurrection!
But no, that only happened on Easter Day – with the whole irony of Siray Timbo being struck during the Easter period of this year. Our only hope now is to see him in the after-life, or other life.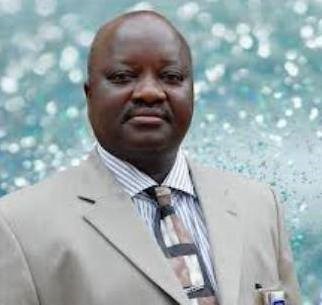 LATE SIRAY TIMBO
My incredulity over this death caused a draught of ideas while contemplating to write a tribute about the IDEAS man. Why wouldn't my ideas evaporate when I was never prepared for this? Why wouldn't I be in disbelief – of course like many others – when I recalled Siray of being this larger-than-life, life-giving, boisterous fellow who had shown the greatest of strengths at all times?
I cannot write a tribute for Koth Siray. It will be too long: I'm just here trying to wake up from slumber and come to terms with what has happened to Sierra Leone, to President Ernest Bai Koroma, and to the Timbo family – that Siray Timbo, of all people, is dead! This is just a lengthened epitaph, just an expanded obituary. It will take us time to write a real tribute for this gentleman par excellence. Therefore, please expect a disjointed, incoherent presentation of events with no particular sequence.
FIRST MEETING: HOW SIRAY WENT ALL OUT TO FIND ME
Now this was how I met Siray. No I didn't meet him – he found me. In 1992, just after the overthrow of the APC government of President Joseph Saidu Momoh, I wrote an article titled "Capt. Strasser Is Not Our Redeemer" while I was studying at Fourah Bay College. It was a write-up that caused a stir in the nation, and not least making the NPRC khaki boys to go looking for me. I had to go into hiding – abandoning lectures – for two weeks (we leave that side of the story for another day). How this is connected to Siray Timbo is this: he went on a search mission for the writer of the article. He succeeded – and I was more than surprised – when he showed up at FBC campus and found me. He was so impressed, so full of praise, so full of words of encouragement – and when he found out that I was from Makeni, and that I attended St. Francis too, and that I had an existing relationship with then RITCORP boss now President Koroma (whom he called his elder brother), there had been no turning back in our relationship.
HE'D SINCE BEEN IN EVERY TWIST AND TURN OF MY LIFE
Since then, Siray had been in every twist and turn of my life: talk about helping me with 'lunch' through university, he did; talk about contributing finance in the setting up of The Torchlight newspaper, he was a key player; talk about recruiting me into the caucus that surrounded President Koroma way before the big political game, Siray did (I was always the youngest among them!). He would take me on Saturdays to his various construction sites around the city since the days of building Hotel 5-10 when his brother Alpha Timbo was SLTU President. What about visiting me in prison when the SLPP jailed me? What about putting money afresh to re-open The Torchlight after thugs vandalized our office? What about introducing me to various social circles? What about being the main link between President Koroma and myself? Timbo was there for me during one of my most troubled moments – when I lost my younger brother in 2009: he was there from Freetown, to Mabanta, to the church service, to the grave side, and thereafter.
My relationship with Siray Timbo was out of this world. At one time, he even created an office space for me in his office building at Agidi House, Small Waterloo Street. He liked brainstorming and sharing ideas for write-ups; and so he wanted me handy by having an office in his office.
HE WAS THERE WHEN PRESIDENT KOROMA CALLED ME TO RETURN HOME
Many things President Koroma wanted me do, he would not tell me directly but would go through Siray. Even when the President made that historic November-2007 call for me to return home from England and be his Press Secretary, Siray Timbo was with him (the third person present was Thomas Koroma) – and after speaking to each of them, I accepted to return home. Timbo was always happy whenever I recounted this story in the presence of others.
SIRAY: AN EPITOME OF SIERRA LEONE'S RELIGIOUS TOLERANCE STATUS
Siray was the epitome of Sierra Leone's enviable religious tolerance status: a Muslim man from a strong Muslim background whose closest friends were Christians with very strong mission roots: the President's parents and mine having been missionary trained. And this circle of Christians included Amb. Alimamy Petito Koroma, former Attorney General Frank Kargbo, Financial Secretary Edmond Koroma, Journalist Philip Neville, Businessman Pastor Paul Kamara, Charles Kamara of Sierra Leone State Lottery, Hon Albert Deen Kamara from Binkolo, veteran Bombali elder Alie Forna, and the UK-based Edward Tedson Sesay. On top of that, his closest co-architects Abel Onomake (his IDEAS partner) and Thomas Koroma (brother of President Koroma with whom he studied in Romania) are also Christians. But this did not mean Koth Siray had no close Muslim friends like the late Kuwaiti Ambassador Ibrahim Orsoya Kamara and NACSA's Alie Mansaray (who, like Siray and also apparently due to the St Francis school orientation, is very open-minded). However, Koth Siray's closest Muslim friend was his wife, Haja Martha; but that never diminished the fact that he was a very liberal Muslim. If he were a fanatic, he wouldn't have had such a passion for his Christian school. Even in his MJ Motel rooms, he ensured both the Bible and Quran were put together.

 
HE WAS THE ONLY ONE THAT CALLED ME 'THE SHEKITO'
Our relationship grew and grew. We were like blood brothers. Siray was the man who had always added the definite article as a prefix to my nickname: he always called me 'The Shekito' (because he said there could be many Shekitos, but I would always be the real one to him). He had this uncanny style of wanting me to be the last person he would meet in the evening in his office: we would talk and talk, and would go on and on until late in the night – discussing almost every topic under the sun. The night before the then SLPP-dominated Parliament jailed me for my journalistic writings in 1996, Timbo took me on a blitzkrieg night-out and ended up convincing me to sleep in his house: his wife could not believe finding me there in the morning. He prepared me for prison –he had tried in vain to plead with MPs on my behalf, but they told him the matter was above them, and that President Kabbah wanted me locked up. So he informed me about that, but encouraged me to be strong and therefore decided to take me out the night before. I went to Parliament ready for jail!!
I BECAME A PART OF HIS FAMILY
Eventually, Mrs. Martha Timbo and the kids accepted me as part of them, as there was virtually no boundary between us. I would turn up at his residence or office at any time (from Cockle Bay to Carlton Carew Road to 'Dorty Road' to Hill Station; from Agidi House to Jomo Kenyatta Road to Lumley). He told his son, Mohamed, that I was his eldest son – and that the boy was my junior brother. And we took it literally – Mohamed would always come to me both in my office and at home without any hindrance. Except if I travelled, I would always be an invitee to those frequent home dinners Siray organized for his closest buddies. I know virtually every part of his house, including his bedroom. That was how close we were. I've slept in all his motels pro bono: I remember him giving me a room that was supposed to be exclusive for Edmond Koroma at the Port Loko branch and then telling me it would only be me to make him bend the rule!
THE CLIMAX OF OUR RELATIONSHIP
The elder brother/junior brother relationship reached its climax when President Koroma made me Deputy Minister of Information & Communications, while Siray was Chairman of NATCOM: the camaraderie was unfathomable. Whenever NATCOM organized events, I was a special guest. Whenever we attended international conferences together, our rooms would either be adjacent or opposite each other. We thought this was a moment to push through our joint vision: and both of us were very passionate about the fibre optic cable landing and its attendant opportunities!
When recently The Torchlight wrote an article on the mobile phone tariff increase, Timbo called from UAE to share some sentiments on the matter: he wanted things to move faster and better for his country.
Siray was a personal adviser to me, as we meandered our way through the labyrinthine hazards of politics with intrigues, backstabbings, conspiracies, and dark theories by two-tongued and two-faced characters. He would always say 'politics is deep'.
HIS DEATH REVEALS SIERRA LEONE AS ONE BIG FAMILY, IRRESPECTIVE OF POLITICAL PARTY AFFILIATION
And talking about politics, one big lesson learnt during Timbo's funeral was the further portrayal of Sierra Leone as one family, even politically-speaking. How else would one explain that Siray Timbo, a personal friend of President Koroma and staunch supporter of the APC, would be the blood brother of Alpha Timbo a flag-bearer aspirant of the main opposition SLPP? And it was Alpha Timbo himself who gave the tribute on behalf of the family, of which one sister is called Rasie (Timbo) Kargbo who is the State Chief of Protocol (SCOP).
Recently, while we were attending the APC National Youth League Conference in Port Loko, I did a phone call to Siray in UAE while we were having lunch at his motel: he spoke to virtually all present including Minister of State Finance Patrick Conteh, businessman Kabbah Khalu, Abu Bakarr Kamara of Public-Private-Partnership, Samuel Kamara of Ports Authority, Alie Mansaray of NACSA, Yassin Kargbo of Tourist Board, among others.
SIRAY: THE PACESETTER OF THE ST. FRANCIS OLD BOYS NETWORK
Koth Siray was always grateful that he attended St. Francis, and he cherished memories of the 'Christian brothers' that fought so hard to establish the school. His days as president of the old-boys administration were unparalleled in the school's alumni history – climaxed by the construction of a state-of-the-art multi-purpose resource center in the school compound. He so wanted every good thing for his alma mater that he would never want me to say I first attended Birch Memorial and only came to St Francis in the sixth form. Alhassan Kanu of the Decentralization Secretariat is a fine and dutiful and diligent Old Makeni Franciscans Association (OMFA) president, but he himself knows his toes are not long enough to touch the front edges of Siray's boots. Siray just had this natural gift of an ability to bring people together either in formal or informal settings, in restaurants or in hotel lobbies, in the office or at home or at international gatherings. I remember how we would attend OMFA programmes in London and then hang out thereafter. I would always remember us witnessing the Nottinghill carnival together some three years ago with lots of fun. In order to create a conducive atmosphere to meet his countrymen in London, he would rent a whole flat where all would meet in succession.
I'VE ALWAYS CHERISHED HIS COMPANIONSHIP
In my twenty-five-year relationship with Siray Timbo, there's not a time that I've not loved his company. The depth of our relationship could also be seen in the fact that for the past several years, The Torchlight has continuously carried a front-page advert of his MJ Motels – and which will continue as long as the two entities exist!!!
SIRAY'S REQUEST: PLEASE WRITE ABOUT OUR 'TRIPARTITE RELATIONSHIP'
I'm currently writing a book on my meeting with Pope Francis in 2015, and there's a chapter on President Koroma in which I made mention of Siray. When I sent the script to him, he was full of praise and felt impressed that the boy he identified with some years back could now be on the verge of publishing a book. The only thing he asked me to do was to add a separate chapter on the 'tripartite relationship' that connected him, me, and the President. He insisted on that. And I promised him!
SIRAY WAS A MUSLIM, ALSO CHRISTIAN AT HEART – MY PERCEPTION
Siray was a Muslim, and also Christian at heart, from my own perspective. He never denied or countered a single fact of the Christian religion – from the virgin birth to the ascension. This could have been mostly due to the St Francis training. He would even at times sound very critical about some 'so-called Muslims' like terrorists (but he was also opposed to the somehow unbridled super-power status of the United States especially when Muammar Ghadaffi was overthrown and killed). Siray hated extremism. I remember one remarkable scenario: he had this intention of expanding his Makeni motel, but the land next-door was owned by a Muslim cleric who, despite all entreaties, never agreed to sell the land no matter the price offered. Timbo's comment that moved me was that he believed if the old man were a Christian, he wouldn't have been so obstinate.
I'm not sure it was during the same conversation that I once told him that Muslims who believe in Christ would indeed go to heaven: I told him about the story of the Good Samaritan. When I included this portion in the script for my book, he was very happy about it. He was a man in search of God: he never forgot his Muslim prayers – he even had a special corner of his house for that. He was passionate about 'fast month'.

 
He would at times ask me to accompany him to his Muslim family social events like christening or home weddings; but he never for once tried to get me to change my religion or go to the mosque with him – as he was fully aware that I was the son of a pastor.
HE WENT OUT OF HIS WAY TO MAKE MY FOREIGN WIFE FEEL AT HOME
My wife knows I don't have many friends, but she knew Siray as being at the top of the few (few, as in the number of the letters of the word itself). And Koth Siray felt obliged to keep my wife encouraged – he kind of felt that he needed to do it, as he took it that it was for his sake – sort of – that I returned to Sierra Leone, which made my British-Rwandan Rose to follow me. He kept telling me that our wives should be our best friends, no matter the circumstances.
BIG BLOWS TO OUR RELATIONSHIP
A great blow to our relationship came when the President removed him as Chairman of NATCOM and there was a gap in-between his new appointment as Ambassador. During that hiatus, we were both confused; but we concluded that we would always be loyal to the President. But a worse blow at the time – but not in retrospect – was when he was sent away to UAE. We had long discussions over this, but we didn't question the wisdom of the President. Later, he would tell me it was the best decision the President took – as he felt more relaxed, more organized, less stressful over there. And he was praying that my next appointment would be that of an ambassador to also get a similar experience.
THE FEELING OF LOSS IS IMMEASURABLE
The way I felt about Siray's death, I've felt only once before – that's when my younger brother passed away: like a part of me was actually torn out from my own flesh. Some kind of emptiness crept in, delivering the message of the futility or vanity of this life.
FINAL TEXT MESSAGES, FINAL CONVERSATION
Siray's last text message to me was on Palm Sunday on 9
th
April, and it read: "A blessed Palm Sunday. Pleased to inform you that I arrived last night. I'll contact you during the course of the week. Regards. Amb Timbo." – to which I responded "Welcome kotho".
When I called him a few days later, he was his usual self, questioning why I didn't call earlier; and as usual I tendered my apologies and we laughed about it. He was in Makeni at the time and told me he was going to his village to register, and that he would have to return to Freetown to receive some guests and therefore would not be in Makeni for Easter as I had thought we would be together then. We agreed to meet in Freetown after Easter. You know we didn't – we couldn't. Death played its cruel trick. Another big plan that death thwarted was my proposed visit to UAE this year. We had kept postponing it until it never happened! Death has done its own!
IN THE END, DEATH ACTUALLY LOST THE BATTLE
Death thought it won. But it did not. The glowing tributes to this generous, good, and humble gentleman, the outpouring of support, the thousands that attended the funeral from the APC party office to Miatta Conference Centre to Hill Station mosque to Kissy Road cemetery last Friday all made death to look foolish. The rich and the poor, the old and the young, the able and the disable, blacks and non-blacks, were all in attendance throughout. The age-old saying of 'you can't bring a good man down' came into play. Even in death, you can't bring a good man down.

The fact is that, even in death, no one can deny that Siray Timbo kept 'the banner high'.
Timbo has etched a place for himself in the hearts of men. His achievements cannot disappear: people like us are living testimonies of that.
Therefore, as I fully come to accept that I wouldn't see Siray again in this life, I take solace in the words of the Bible in 1 Corinthians:
"For the perishable must clothe itself with the imperishable, and the mortal with immortality. When the perishable has been clothed with the imperishable, and the mortal with immortality, then the saying that is written will come true: 'Death has been swallowed up in victory
.'
'Where, O death, is your victory? Where, O death, is your sting?'
The sting of death is sin, and the power of sin is the law. But thanks be to God! He gives us the victory through our Lord Jesus Christ. Therefore, my dear brothers and sisters, stand firm. Let nothing move you. Always give yourselves fully to the work of the Lord, because you know that your labour in the Lord is not in vain."
I was full of tears all these days, but now I'll continue to put on my smiling face just as Julie Burchill once said, that: "Tears are sometimes an inappropriate response to death. When a life has been lived completely honestly, completely successfully, or just completely, the correct response to death's perfect punctuation mark is a smile" – in knowing too well that death's punctuation mark is not a full-stop, but a comma.
The last word: whether death likes it or not, we would see Siray Timbo someday in heaven; because God is merciful, and His mercies triumph over

judgement
(James 2:13).