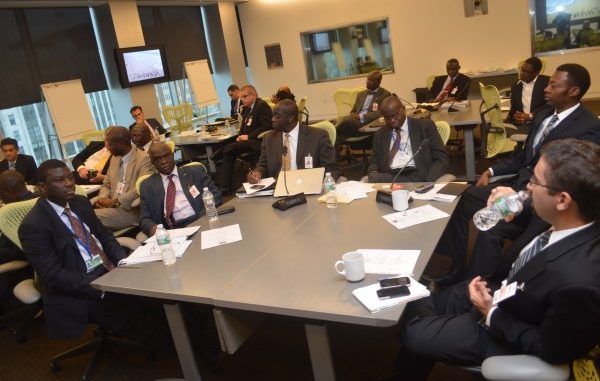 World Bank's Lead Private sector development Specialist for Africa Region, John F. Speakman has praised Sierra Leone's economic and financial policies and said Sierra Leone has the potential to be one of the richest Countries in Africa.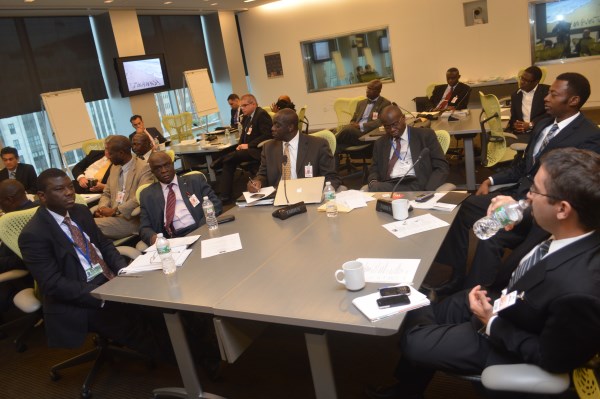 Speaking during a roadshow (a way of popularizing and marketing the "Agenda for Prosperity"- the road map to middle income status that was launched in July 2013, by President Ernest Bai Koroma ) organized by the government of Sierra Leone and the International Finance Corporation (IFC) at the margins of the annual World Bank meeting in Washington DC USA, on Monday October 7th 2013,John .F. Speakman said Sierra Leone has a very high Concentration of Mineral Resources in terms of Energy, Agriculture, Fisheries, Mining and Tourism.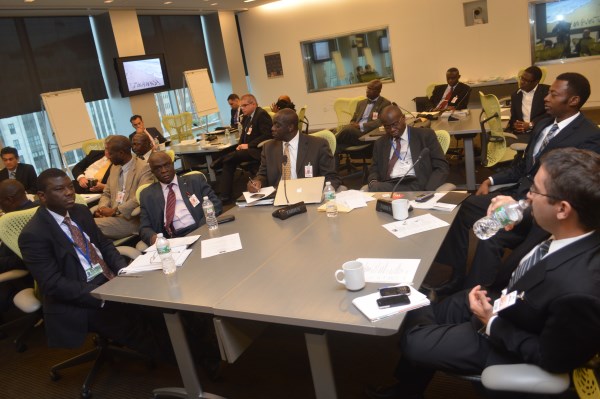 Some of these natural resources have been tapped while a good number of them remain unexploited.
" That notwithstanding, the West African Country's economy is experiencing consistent growth. Those resources can be well manage for Sierra Leone to be the richest Country in Africa."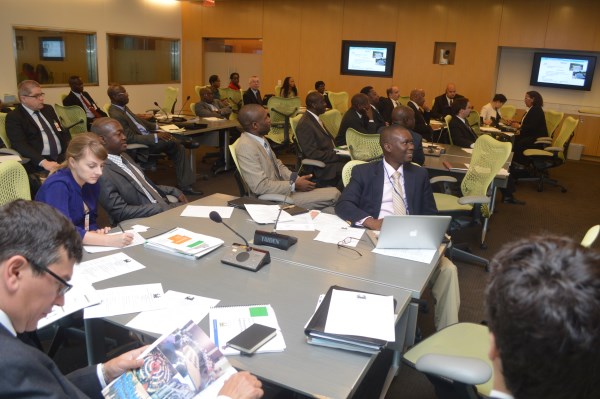 Though he highlighted some challenges in the area of infrastructure and very high capital intensive ongoing programs which the President Ernest Bai Koroma Government has embarked on, John Speakman expressed optimism about the status of the economy and said through a rigorous Public Private Partnership Policy, the government of Sierra Leone will be able to attract more investors this year and years to come, than the previous ones.
Responding, Minister of Finance and Economic Development Hon. Dr. Kaifala Marah Said  "we are cognizant of the fact that achieving a middle income country status will require tackling the many challenges we face.
"a road map as ambitious as the agenda for prosperity also requires that henceforth, we approach our development through a mix of conventional and nonconventional means: it is a path  we have chosen to leverage the gains we have made in our economic growth to lay the foundation for a new generation of  Sierra Leoneans, live a better life and create opportunities for each and every Sierra Leonean to thrive- and achieve shared prosperity through poverty reduction strategies. "We want to call on our partners  to join  us as we chart this new wave of reforms and change.
 "Notwithstanding the impressive gains in the area of strong economic growth and macroeconomic stability when implementing the Agenda for Change in 2008 – 2012, many challenges remain" Said Dr. Marah. Adding, the poverty levels remain high and unemployment particularly among the young people needs to be urgently tackled.
"We need to invest more in our human capital, expand and sustain the free Health Care Initiative, reform our education system to meet the emerging needs in today's job market, add value to our primary products, and improve the lives of our women folks."
The Hon. Minister said "we need to build the much needed infrastructure by scaling up ongoing projects  (roads, energy and water supply).
The Hon. Minister reiterated that "the country's natural resources need to be managed better for the benefit of all Sierra Leoneans.
"We have the task of constructing ports, railway and ICT Capabilities in order to create impetus for foreign direct investments. We also need to manage risk such as make improvements on our governance balance sheet especially tackling corruption. "These and many more have been clearly highlighted in the Agenda for prosperity."
Dr. Marah described the Agenda for prosperity as striving program which require massive investment in order to deliver them.
"We cannot do this alone: We count on the support and continued goodwill of our development partners and friends of Sierra Leone to achieve our overall goal . "We will require grants, highly concessional loans and public private partnerships in order to meet our financing requirements.
IFC Resident Representative Mary Agboli praised the government of Sierra Leone and said it has made both political and economic strides.
During his presentation, Director of Policy Research and Planning Unit Mr. Alimamy Bangura dilated on different topics including poverty level, youth unemployment, weak infrastructure, Health Services, Education, small and medium Business – access to Finance and further described them as challenges the government is currently facing. In a bid to combat these challenges, the Government put together "The Agenda For Prosperity". Mr. Bangura said the Agenda for prosperity will facilitate prosperity to every Sierra Leonean when fully implemented.
CEO SLIEPA Mr. Patrick Caulker spoke on the current business atmosphere in Sierra Leone and gave a detailed report on the previous and current business climate in the Country.
In his vote of thanks, Deputy Chief of Mission Ambassador I.S. Conteh thanked the Hon. Minister and other officials for making the Road show a reality.
In addition to Hon. Minister of Finance and Economic Development Hon. Dr. Keifala Marah,  IFC Resident Representative Madam Mary Agboli, and World Bank Country Director Ato Brown also chaired different sessions.
Pasco Gerald Temple
Information Attache
Embassy of Sierra Leone to the United States
1701 19th St. NW
Washington, DC
20009
Tel:+202 4466958