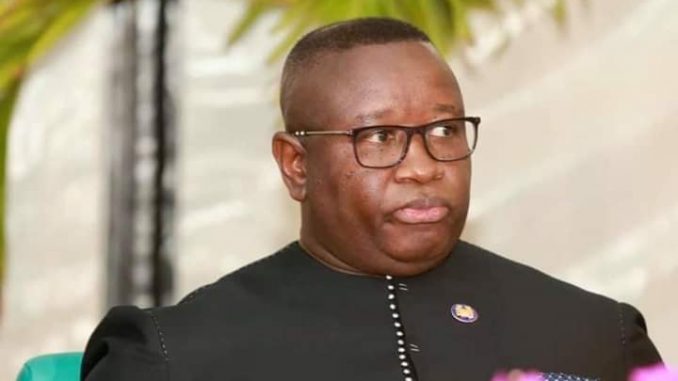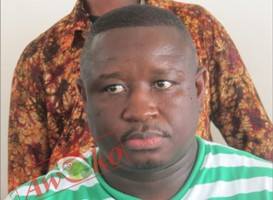 Justice | Human Rights
*LEGAL LINK*
23279167457 | 23277336904
89 Fort Street
Freetown | Sierra Leone
*Your Excellency*
*Rtd. Brigadier Julius* *Maada Bio*
*President of the Republic of SierraLeone*
*Office of the President*
*State House*
*State Avenue*
*Freetown*
*1st May 2019*
*Your Excellency,*
*LETTER OF APPEAL TO SPEEDILY SETTLE THE END OF SERVICE BENEFITS OF ALL AFFECTED WORKERS IN THE COUNTRY AS THE NATION COMMEMORATES INTERNATIONAL LABOUR DAY*
*Christian Lawyers Centre (hereinafter referred to as LEGAL LINK*) is in receipt of several complaints from ex-civil and public servants alleging not only unlawful and indiscriminate dismissal from work but also incessant delays in the payment of their end of service / terminal benefits by the government of Sierra Leone.
As a non- profit legal advocacy group that defends the rights of vulnerable groups in the country including labourers rights, we feel obligated on this International Labour Day to bring to your kind attention the plight of these ex-civil and public servants and to further appeal to your good office to intervene and speedily settle the end of service benefits of these ex-workers.
Your Excellency, you will agree with me that International Labour Day is being celebrated annually across the world not only to recognize the role of the working class but also to ensure that governments commit themselves to respecting labourer's rights through the improvement of working conditions of employees and the timely payments of their service benefits after the end of public life.
Like Sierra Leone, International Labour Day is now recognized as a national holiday in more than 80 countries across the world. This underscores the fact that the world has truly come to the realization that an incentivized workforce is a precursor to peace, progress and development of any nation.
That is why even at the United Nations level, on 1st May every year, the International Labour Organization (ILO) conducts rallies and marches across the world to create awareness about issues like forced labour, minimum wage law, end of service benefits and rights of migrant workers so as to engender dynamism within member states of the UN to embraces practices and policies that are in tandem with the spirit and object of the ILO Conventions and Labour Standards.
Your Excellency, it is no gainsaying to state that since your government took over the reins of power in April 2018, hundreds of workers both in the civil and public service have lost their jobs and are yet to receive clear information regarding when their end of service / terminal benefits will be paid to them. The same is also true for many ex- ministers and political appointees that served under the former government of President Ernest Bai Koroma.
Admittedly, while such outright dismissals have also occurred in time past, *LEGAL LINK* is particularly concerned about the growing number of civil / public servants that are currently affected, the systematic and widespread nature of the dismissals and the incessant delay and / or refusal to pay end of service benefits to these affected workers by the state.
*LEGAL LINK therefore holds the firm belief that the current state of affairs if not handle with wisdom and restraints might pose serious threat to the peace and social cohesion of the nation.*
Today, many families are in complete disarray while many homes are in shambles due to the overt refusal and / or acquiescence by the state to pay end of service / terminal benefits to ex-civil and public servants in a timely manner.
Apparently, the state may never be able to fathom the pains and sufferings this delay of payment might occasioned on thousands of homes and families whose livelihood depends absolutely on these monies for survival, healthcare, education and social needs.
As the father of the nation and head of the Civil Service, we crave your kind indulgence to note that these actions by the relevant state agencies are not only worrying but falls short of the expectations demanded of Sierra Leone under its numerous international treaties as well as its domestic laws it has signed and ratified guaranteeing labourer's rights.
Chief amongst many of these treaties and laws include the Universal Declaration of Human Rights, the International Covenant on Civil and Political Rights, the International Covenant on Economic, Social and Cultural Rights, the International Labour Organization's Conventions and Labour Standards, the African Charter on Human and Peoples Rights, the 1991 Constitution of Sierra Leone, the Collective Bargaining Agreement and the Sierra Leone Civil Service Code to name but a few.
Your Excellency, all of the above legal instruments puts obligation on the government of Sierra Leone to respect and guarantee the fundamental human rights of labourers and also ensure that accurate and timely benefits of workers are paid where dismissal occurs.
Any attempt therefore by the state to deviate from these treaty obligations would amount to a violation of both international and domestic law.
And no doubt, a state's violation of the labour rights of its citizens would adversely affect not only the enjoyment of socio – economic rights (health and education) but also civil and political rights such as the right to life and the right to freedom from torture, inhumane and degrading treatment as guaranteed under Chapter 3 of the 1991 Constitution of Sierra Leone.
In conclusion Your Excellency, Given the fact that a whole year has now elapsed since majority of these affected workers have left office, *LEGAL LINK* therefore appeals to your good heart and the relevant government agencies to speedily settle all the salaries and end of service benefits of ex-workers, including former political appointees so as to ameliorate the pains and sufferings that is currently being endured in thousands of homes and families and further prevent a bad precedent from being repeated in the future.
We trust that our appeal will be given due consideration by His Excellency, our able President of the Republic of Sierra Leone.
*Yours Faithfully,*
*Rashid Dumbuya Esq*
*Executive Director, LEGAL LINK*
*CC:*
*The Secretary to the President*
*The Speaker of Parliament*
*The Attorney General & Minister of Justice*
*The Chief Justice*
*The Minister of Finance*
*The Minister of Labour and Social Security*
*The Office of the Ombudsman*
*The Accountant General*
*The Human Resource Management Office ( HRMO)*
*The Sierra Leone Labour Congress*
*File*