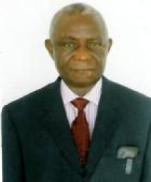 We are receiving further information on the apparent disarray at the SLPP "Lawyers Convention" and the walkout by aspirant, Vice President Solomon Berewa.  According to our sources, the drama took place  at the National Secretaiat of the ruling Sierra Leone Peoples Party (SLPP) yesterday when the Vice President, Solomon Berewa unceremoniously
walked out of the meeting scheduled exclusively for Lawyers in the party by the National Chairman, Dr. Sama S Banya.
The meeting was convened specifically to carve a way forward for the party in view of the current Supreme Court injunction against the election of Party Leader at the Natoinal Delegates Conference. The injunction is as a result of the lawsuit brought against the party leadership by lawyers for Chief Sam Hinga Norman, presently incarcerated by the so-called special court for Sierra Leone. The suggestion was raised by Charles Margai for the party to forward the matter to the National Electoral Commission (NEC) possibly for an advice.
According to sources, Berewa rejected the suggestion and insisted an holding a National Delegates Conferece. Mr. Margai, sources futher states, queried how they could go to the National Delegates Conference when even the delegates list was not prepared. It was at this point that Mr. Berewa said he was going for a consultation. Then J. B. Dauda asked who Berewa was going to consult when all of the principals were there (presumably including Berewa's boss, President Kabbah).
This question apparently angered Berewa who abruptly left the meeting slamming the door heavily behind him.  Commenting on the episode, a keen observer said Mr. Berewa should not have left the meeting in the manner he did but should have stayed and agreed to disagree in typical SLPP fashion.
***********************************
So mi fambul dem, nar so de go di go.  Ow oona si am?  Does this look like 1967 all over agin, or what?
A. SamForay,
Campaign to Elect Hinga Norman