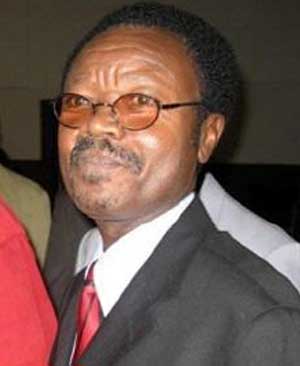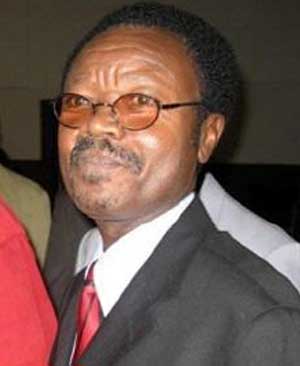 VICTOR FOH
By Chernor Ojuku Sesay : Cocorioko Correspondent in Freetown
Tuesday November 8, 2005
The Secretary General of All Peoples Congress (APC), Victor Bockarie Foh has said in Freetown that the ruling Sierra Leone People's Party (SLPP) is "fastly becoming unpopular among voters" in the country and have "resorted to intimidating and harassing supporters of the Opposition parties instead of canvassing them to win their support".
Mr. Foh who was reacting to last weekend's incident in Kailahun district, in which some supporters of the SLPP disrupted a peaceful APC meeting, said he was completely saddened by such an ugly development coming from the stronghold of the ruling party in the eastern region. He said the unpopularity of the SLPP at present, should not see them practising politics of hooliganism in the country which he said, apart from derailing the peace process brokered by the UNAMSIL peace keepers, it would only make the SLPP more unpopular. "They should set brighter examples on all they are doing as a ruling party. This no longer politics of gbos, gbos. You have to canvass the people to win their support and not embarrass or victimise them", Mr. Foh said.
Hon. Foh went on to say that the incident in Kailahun is sinister, particularly at a time like this when UNAMSIL peace keepers are about to leave the country after consolidating peace. He said such attitude on the part of the ruling party does not augur well for the practice of democracy.
"I am sad because unlike the North which is open to all political activities, in our own Mende areas of the South and East of the country, the Oppositon and all other political parties outside the realm of the SLPP, are harrassed and prevented from practising politics" he said.