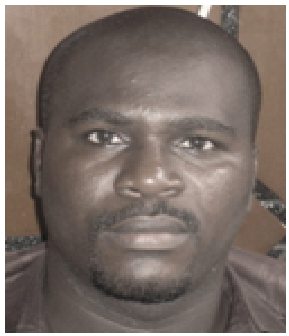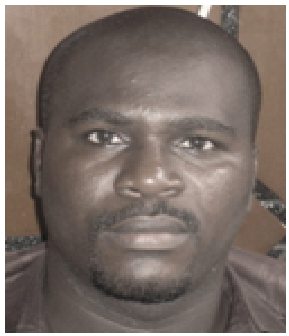 By Mohamed Sankoh (One Drop) :
Sometime ago, in one of my One Dropian droppings, I noted that whenever I wanted to read a good Op-Ed or Feature in the local newspapers; "I try to write one". But whenever I want to amuse myself with comic reliefs; I pray that the Sierra Leone People's Party (SLPP) either issue out a press release or make a statement on contemporary issues.
For what could be more comical than three of the six Resolutions "approved and issued" by the SLPP after an "Emergency National Executive Council (NEC) Meeting on Saturday 21 March 2015"? In its eagerness to make itself relevant once more to national politics, after its continuous intra-party squabbling, the SLPP decides to embarrass itself by trying to be more APC than current Vice President Victor Bockarie Foh. And in trying to achieve such a feat, it is now playing the fabled monkey in Ayi Kwei Armah's novel "The Beautyful Ones Are Not Yet Born"; which while climbing higher to shit on people's faces doesn't realize that its buttocks have been seen by the very people on whose faces it intends shitting and that the people have turned their faces in disguised laughter!
According to Resolution 3 of the SLPP's Resolutions under review, it is asking all its Members of Parliament to "work towards the possibility of commencing impeachment proceedings against the President…" Even a sheep-headed kindergarten will laugh at such a proposal for the laughable reason that the ruling All People's Congress has more than Two-Third majority in the current parliament (got my hidden meaning?). And it becomes even more side-wrenching when one takes into account that some SLPP MPs are more APC in parliament than some APC MPs. So, for the SLPP to float the idea of impeaching President Ernest Bai Koroma, for sacking his former Cinderella Vice President, could be likened to the fabled puppy in Chinua Achebe's "Anthills of the Savannah" which swings itself round a blazing fire with the aim of farting to put it out!
And as if to maintain the momentum of laughter; Resolution 4 followed the same comic script. In it, the SLPP asks its MPs to "walk out from all functions and proceedings where the President and/or the purported Vice President is [sic] in attendance…" Albeit some readers might find this Resolution grave and troubling; I found it laughable. It is laughable because "walking out of parliament" has been one of the defining traits of the SLPP since the September of 2007. The fact remains that even if the SLPP, as a party, strolls in and out of parliament like a certified layabout at Kroo Bay; the business of parliament will still carry on because the APC has the majority there. And besides, the "Sitting Fee" means a lot to some SLPP MPs who normally pay frequent visits to their constituents. Added to that, some of the SLPP MPs are allegedly engaged in "Osusu" with their sitting fees. So, you see why they would be very reluctant to walk-out or away from those sitting fees?
And to bring down the curtain on its comedy show at its Wallace-Johnson Street headquarters, the SLPP's Resolution 6 threatens that that party will "undertake…strikes and other Civil Disobedience actions across the country and in the Diaspora…" In the Diaspora? Probably, that might happen because when some people are accustomed to washing dishes in hotels or corpses in morgues, sweeping boulevards, digging graves and doing sentinel and other menial jobs; they need some form of exercise to break the monotony. So in the Diaspora, it is possible that the SLPP could engage in "civil disobedience actions". Why not? The Labour Unions are quite active and powerful there.
But in Sierra Leone, I don't think the SLPP has that percentage in the population to effect such actions in the current dispensation. This is simply because the SLPP, from 1967 to 2012 (courtesy of Dr Sylvia Olayinka Blyden's lucid, insightful and historical analyses), has never passed beyond 37% of all the total votes cast in any election (including all those conducted under its watch!). So in simple logic and even in Abacha Street sense, it means the SLPP doesn't have the numbers to provoke nationwide civil disobedience, especially when the capital, Freetown, is one of the strongholds of the APC. And if civil servants and other workers in public institutions listen to the SLPP's childish call for "civil disobedience actions", they would simply be sacked and replaced because the SLPP is not their employer!
It is on that note that I will end today's One Dropian dropping with a Yiddish proverb which says that, "If you can bite, don't show your teeth". And the ruling All People's Congress (APC) has always been showing its teeth, only, after biting!
medsankoh@yahoo.com/+232-76-611-986