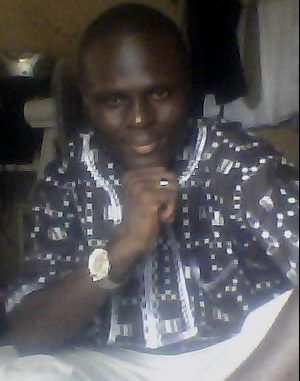 By Moisa S. Keikura :
To say that the man aspiring through the SLPP ticket to rule our beloved Mama Salone is a known crook and criminal would sound more like an understatement. To prove Maada Bio's criminality while he served for just a brief while as head of state in 1996 is very easy. For example, while the opposition SLPP keeps shouting about the arrival of $5 million worth arms and ammunitions that the APC Government bought for the Operational Service Division of the SLP, where are those Maada Bio as junta head of state through his late mercenary brother Steve Bio said he bought to prosecute the war against the RUF?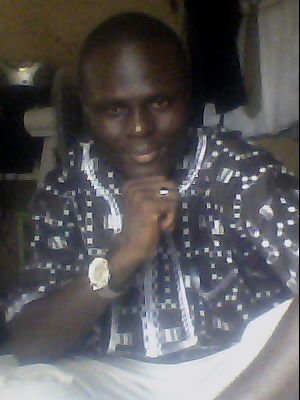 MOISA KEIKURA
In their woeful failure to discredit honest Ernest Koroma and the hardworking APC Government, one important thing the bad-minded unpatriotic anti-APC propagandists fail to tell the nation is that all the arms and ammunitions bought by Ernest Koroma's government landed in the country and can be accounted for. On the other hand, the tens of millions of dollars worth of arms, ammunitions, helicopter gunship and gunboat Maada Bio as head of the NPRC junta purportedly bought to prosecute successfully the RUF war never arrived in the country. Brigadier Maada Bio's crookedness ended up forcing the government of Sierra Leone to pay Wanza a hefty sum of money – over $25 million for what was never delivered. The records are there. Yet this is what one of their very immoral and unprincipled internet spin doctors had to say about the criminal Bio in the online New People: "I will begin this article by saluting our God given flag bearer Ret. Brig. Gen. Bio. We know that you are a humble man who believes in deeds. When the retired Brigadier General (Mr. J.M. Bio) promised to hand over power peacefully so that democratic elections will be held in 1996, he did stand by his words. He then handed power over to a civilian rule and travelled to the United States to acquire educational knowledge and skills fit for a leader and president. After completion of all these pertinent training he returned to our beloved nation fully equipped to be our elected president."
Quite interesting, but shall we ask: When the civilians fed up with Maada Bio and military rule forced him through the Bintumani 1 and 11 conferences to hand over power, when he left here, to which country did he go?
This SLPP propagandist said he went to the USA to pursue further education. Nothing could be further from the truth than that.
We have evidences that after he left Sierra Leone, Maada Bio sojourned in Ghana for a long time and had considerable business interests there that included used cars.
How he left Ghana? That will be the subject of another article from the pen of this writer. All we can say at this point is that in Ghana, Maada Bio was involved in a few fraudulent businesses that saw him beating a hasty flight to the USA to avoid the backlash.
Thus a shameless and remorse Maada Bio says voting the APC out of power is a call to national duty. But given Mada Bio's unconstitutional, undemocratic and criminal past, what claims then has Maada Bio to the presidency?
Reintroduction of cocaine planes into the country? – Political intolerance? – Nepotism? – Mende-ism? – South-East hegemony of the state and its offices? – Rampant misuse of the country's scarce financial resources on "wonshie kolonkos? – Immoral values? – Broken promises? – Shattered dreams? – Poverty and death? –
On the other hand, every Sierra Leonean with eyes to see how much in a short space of time the Ernest Bai Koroma Government has gone about dealing with the problem of youth employment through the introduction of many social development works like roads, expansion of rural agricultural activities, etc.
Through the educational system, government MDAs, the private sector and their own individual effiorts far more youths are now engaged in the mining, construction, trading and learning industries than ever before.
Ongoing with many urban and rural youth training and employment programs and projects, the Ernest Koroma government is working continuous at efficient and effective management of natural resources and the economy which bears directly on thre things: youth employment, revenue generation and increased service deliveries as seen in the Fre Health Care for example.
It is on record that this is the only government that holds no political prisoner or journalist in jail. Through the extensive Small Holder Commercialization project, more and more of the nation's subsistent farmers are being empoweered to play bigger roles in the quest for food security. Women too are not left out in Ernest Koroma's development net as at the most critical period of their lives – childbirth – they can count on the government health service delivering them free.