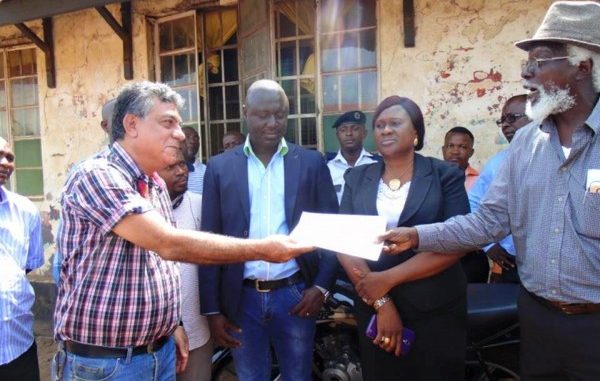 By Fadda Bakish
Detractors moving around to taint the good image of the Sierra Leone Road Safety Authority will now bow their heads in shame as the much talked about ultra-modern building construction contract has been handed over to the contractor.
The $1.7million ultra-modern building will be completed in 18months time at Africanus Road in Freetown. The Sierra Leone Road Safety Authority (SLRSA) on Tuesday 16th February, 2016 handed over construction site for the construction of ultra-modern Administrative building to the contractor, Constrata Limited – Sierra Leone as the work will commence today Wednesday 17th February, 2016.
SLRSA Executive Director, Dr. Sarah Finda Bendu said that it is the beginning for the construction of a bidding that was advertised for in August 2014 for the construction of an ultra-modern office at its Africanus Road, Kissy Branch through International Competitive Bidding as the present SLRSA staff at Africanus Road to move to Marican, Grassfield in two week time.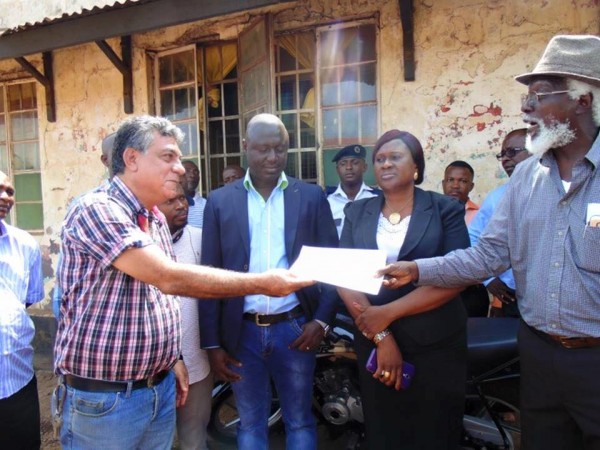 SLRSA Board Chairman, Reverend Michael Samura and Dr. Sarah Bendu officially handed over the site plan to the contractor and disclosed that the authority will be on site visit in a month to supervising the ongoing work.
Ibrahim Jaffar, Managing Director, Constracta Limited – Sierra Leone assured that the building will be the same as it is on the site plan with quality services and the work will be done with the 18 months stipulated time and do their best as the company has constructed several ultra-modern work.
General Manager IDEAS Limited, Jenner B. C. Forde as SLRSA that Constrata Limited will do a perfect job as they have been partnering with them for the past years.
The ceremony was well attended by SLRSA staff including License Director, Ibrahim Sagbah, Deputy Executive Director, Alice O. Pratt, Communications Director, Abdul Karim Dumbuya, Board Director, Abdul Kalokoh, Acting Road Safety Enforcement Director on Secondment, Captain Thomas Sandy among others and IDEAS Limited staff and Constrata Limited members.
A brief visitation at Marican Transport Compound where SLRSA parked most of the towing vehicles climaxed the ceremony.