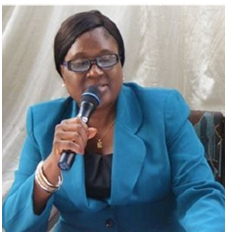 By Abdul R. Bedor Kamara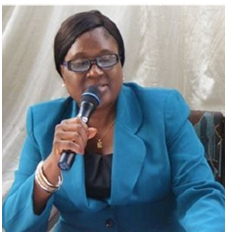 SLRSA Executive Director, Dr. Sarah Bendu
The Sierra Leone Road Safety Authority (SLRSA) would join other countries in the world to celebrate the Global Road Safety Week slated for 4th-10th May, 2015 on the theme: Save Kids' Lives.
The theme is to highlight children's plight on the roads, generate action to ensure and improve their safety and promote the inclusion of safe and sustainable transport in the post-development agenda.
SLRSA Public Relations Officer, Abdul Karim Dumbuya said that the theme, Save Kids' Lives is a call for road safety is the world's new goals and that in September 2015, Governments would meet at the United Nations to launch a new set of global goals for future development.
"The post-2015 Sustainable Development Goals will set the agenda worldwide on international development to replace the current Millennium Development Goals (MDGs) as road safety was not included in the MDGs. Therefore, action to reduce road traffic injuries and fatalities has not been a priority for policy-makers globally. We now face a situation where road traffic injuries are the number one killer of young people age 15-29 worldwide. Road traffic injuries have a health burden on the scale of malaria and tuberculosis and the death rate is increasing," Abdul Karim Dumbuya enlightened.
He continued that the crisis is most severe in developing countries which account for 90% of the 1.3 million road traffic fatalities yearly articulating that the United Nations has recognized that road traffic injuries represent a major public health and development crisis.
The Public Relations Officer went on to intimate that in the first draft of the new 'Sustainable Development Goals', Governments have included a target to halve road traffic fatalities noting, "the Save Kids' Lives campaign with partners around the world is now calling on world leaders to ensure that this target is in the new goals to be launched in September 2015."
He also advised that the danger is that if road safety is not included in the Sustainable Development Goals, there would not be adequate support to ensure that it is prioritized worldwide, particularly in developing countries asserting that the consequences would be fatal as millions of lives would be at stake with young people being vulnerable reiterating that Save Kids' Lives is urging world leaders to make road safety a priority.
SLRSA Executive Director, Dr. Sarah Finda Bendu lamented the frequent road accidents that kill so many children and young people reiterating, "we want road safety for everyone. The Child Declaration launched by Save Kids' Lives to be delivered during the UN Global Road Safety Week, is a call for action to reverse the trend."
She affirmed that these measures are already well known but often not implemented underlining that they are a priority to decision-makers in their development agenda.
Dr. Sarah Finda Bendu also called for a global target in a post-2015 Health Goal to drastically minimize road deaths stating that road safety is an agenda for health, education and eradication of poverty.
She further revealed that low and middle-income countries account for 90% of the 1.24 million annual road traffic fatalities, the number one cause of deaths for young people age 15-29 informing that the GBD 2010 Study and the WHO Global Status Report on Road Safety 2013 confirms the gap between developed and developing countries on road injuries informing that road deaths increased dramatically in South East Asia (66%), Central America (33%) and West Africa (112%) during the GBD period.
Dr. Bendu reiterated that road traffic injuries put immense burden on healthcare systems, diverting resources from other priorities observing that in many low and middle income countries, road traffic injuries account for a large number of trauma admissions, as much as 60% in some countries.
According to the SLRSA Executive Director, road traffic injuries weaken economic growth and that the costs are disproportionately borne by the poor disclosing that the World Bank has estimated the cost of road traffic injuries at US$100 billion which represents 80% of OECD aid in 2009.
She further stated that research indicates that the majority of urban and rural poor households with members suffering road traffic casualties were not poor before the loss of a wage earner maintaining that road accidents have devastating effects on education with hundreds of thousands of school age children in low and middle income countries losing their right to an education every year due to road traffic injuries.