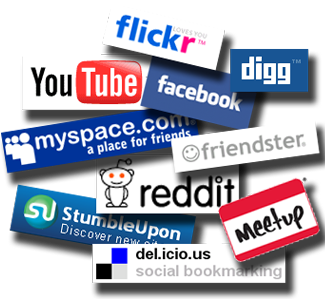 By Kabs Kanu :
If you are a journalist and your job is to rebrand a country, government , or a product, you have never had it so good . The revolutionization of journalism through the construction of social media has given the profession far more clout, far more sting and far more audience than anyone ever imagined.
The days when a class of people monopolized what was and is still called Journalism are gone. The highly-respected Journalism outlet, FRESH MINDS, could not have put it in a better perspective : "Thanks to the rise of social media, news is no longer gathered exclusively by reporters and turned into a story. Instead, it emerges from an ecosystem in which journalists, sources, readers and viewers exchange information." . If this is true, it happens nowhere else than in the social media, where you are able to accurately monitor, weigh, gauge and comprehend public opinion .
FRESH MINDS also wrote : "Today it's quick and easy for anyone to share links with large numbers of people via Facebook or Twitter and without the involvement of a traditional media organisation. In other words, people can collectively act as a broadcast network, sharing information in a horizontal way rather than top down from the traditional media organisation." This explains why print newspapers have started going out of business in the West. They no longer rule the roost. Even in Sierra Leone, Facebook has become the fastest and most easily accessible source of latest news than newspapers. When the former President Tejan Kabbah and former Justice Minister Serry Kamal and most recently Eastern Region's Resident Minister, W.J. Smith , died , we all know how speedily the information hit Facebook . By the time newspapers published it days later, all the information necessary had been produced on FACEBOOK. Even the Independence Anniversary celebrations : Every story and every photo on the celebrations had already made their rounds on FACEBOOK before newspapers published them days later.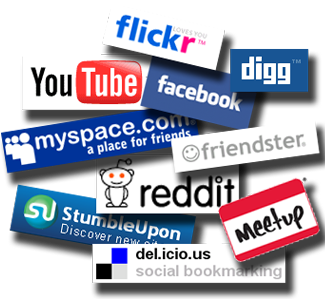 I have been saying it and I will repeat it here. Thanks to social media, our work as journalists has been greatly enhanced. Now we are able to reach a far more wider audience and readership than ever imagined. When I post my articles in the COCORIOKO FORUM at Facebook , for instance, they are not only immediately accessible to the 12, 000 and more people on the Forum but to readers all over the world. I hope those who post on Facebook know that they could be talking to millions of people. COCORIOKO ,as a news organization, has far more readership than newspapers in Sierra Leone that do not Facebook versions.
It does not take a rocket scientist to tell you that almost everybody that matters is now on Facebook AND Twitter . Just look at your friends' list or the list of members of the various forums. Everybody is on Facebook. Cellphones have made that possible. You do not need only a computer to be on Facebook. And now we even have what is known as IPAD.
People know that they can no longer twist information about their President, country, government , public officials or anything else without getting a swift response contradicting them.
In the case of a great President like Dr. Ernest Bai Koroma, it is even easier to contradict any false story published against him, because of the colorful photos of the massive work he is doing in Sierra Leone , which adorn the pages of FACEBOOK. The beautiful photos of the Bo Stadium and the newly-commissioned Regents/ Grafton expressway , constructed by President Koroma, easily silenced his critics on FACEBOOK and international stakeholders garnered from them that President Koroma is really modernizing his country.
Because of the clout, leverage and mass audience provided us by FACEBOOK, people will go to great lengths to try to hack our accounts to stop us from doing our work. But nobody will be able to run me out of FACEBOOK, by the grace of God. We are going to make full use of the opportunities God has provided us to make the whole world know that as U.S Secretary of State John Kerry said, SIERRA LEONE IS BECOMING ONE OF THE GREATEST SUCCESS STORIES.
All thanks to President Ernest Koroma for his outstanding and productive leadership.