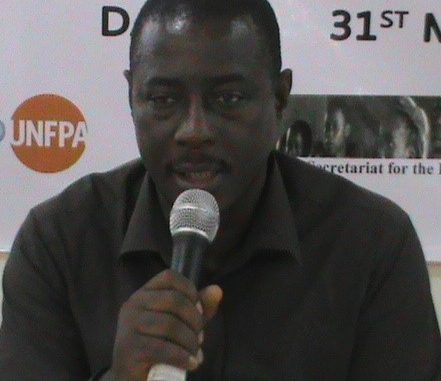 By: Augusta Koroma (Intern)
Freetown, April 1, 016 (MOHS) – The Director of Reproductive and Child Health Dr. Santigie Sesay at a validation meeting for the development of a National life skills manual for Adolescent 14 and older in Sierra Leone has said that the document about to be validated would help influence the lives of many people in the country.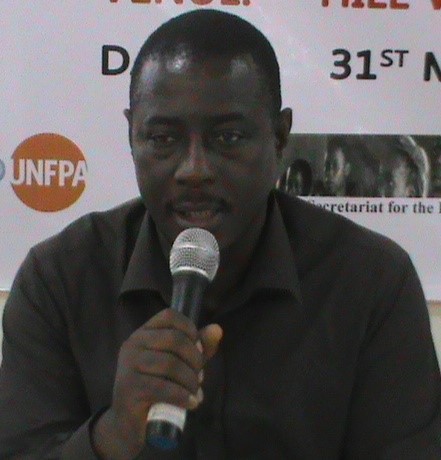 Director of Reproductive and Child Health, Dr. Santigie Sesay
Addressing stakeholders at the Hill Valley Hotel in Freetown on March 31, 2016 Dr. Sesay noted that Adolescents are less catered for in this country and as a result involved in unscrupulous attitude resulting to sexually transmitted Infections, HIV, school dropout and many more.
He reiterated that adolescents are victims of all these issues because they are less catered for in communities, adding that if they put together tools that actually guide the adolescent and educate them on their sexual health it would help them to know what they supposed to do once they reach a certain age and prepare them to adulthood.
He noted that the document will not only be relevant for Ministry of Health and Sanitation but other ministries such as Education, Youth and Sport, Local Government, pointing out that these Ministries also deals with adolescents.
The Child Protection Specialist from UNICEF Madam Fatuma Akello in her statement commended the Ministry of Health and Sanitation and its partners for their good work in ensuring that the process of the document is successful.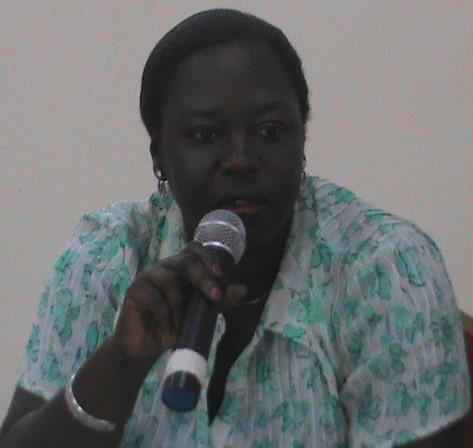 UNICEF Child Protection Specialist, Fatuma Okello
She disclosed that UNICEF was part of the process and engagement to come up with the Manual and pledged their continued support to make sure their engagement in the use of the Manual, and improvement in the life of adolescents continues.
The Programme Specialist UNFPA, Fiona Kaikai underscored the importance of the document, noting that it would protect the adolescent from involving in many dangerous activities especially in contacting sexually Transmitted Infections and also help them in making the right decision about their lives.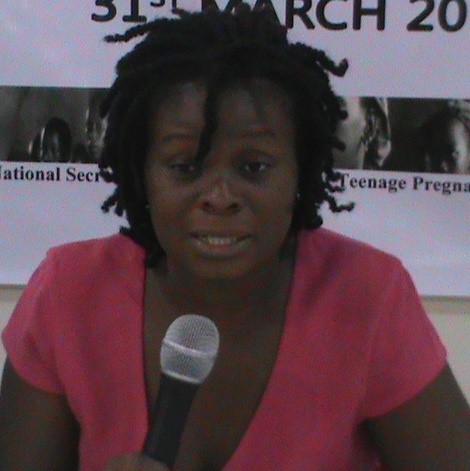 UNFPA Programme Specialist, Fiona Kaikai
She commended the Teenage Pregnancy Secretariat under the Ministry of Health and Sanitation for championing the process together with other partners in the production of the Manual, adding that with such document, they will be able to reach out to every adolescent and educate them.
She encouraged other ministries to ensure they reach out to all adolescent and young people Nationwide.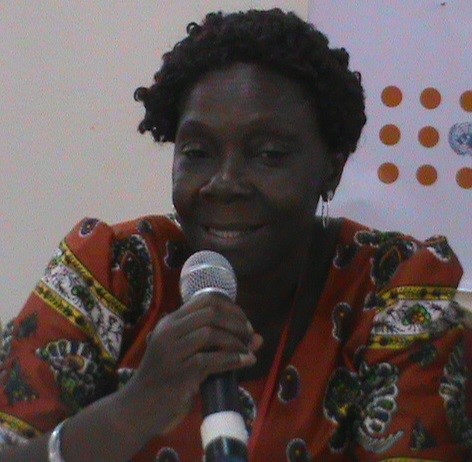 Save the Children Programme Officer, Madam Margaret Tucker
The Programme Officer, Save the Children, Madam Margaret Tucker explained that they have been working together with other partners on a weekly basis to see that the Manual is developed. She called on all to put additional efforts in the validation process, adding that whilst they are working their contributions should not only focus on School going children but to also remember the out of School Children because, the Manual is not only going to be presented in English but also in krio with a view to getting both the "in and out" of School Children will benefit.