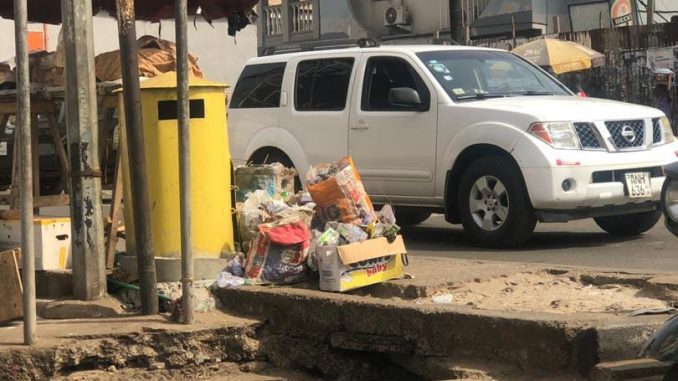 *STATEMENT BY FREETOWN CITY COUNCIL ON THE USE OF ITS BINS*
Below is a photo of the Council's newly-installed bin at St John and next to it are bags of trash. They have been illegally dumped there by a few residents, but they are a nuisance for the general public .
The Freetown City Council is reminding residents of Freetown that the bins provided are not meant for household waste collection but to prevent people from littering the streets with water sachets, bottles, cans, paper, fruit peels etc. Households and businesses should pay registered waste collectors to dispose of their waste at legal dump sites.
If you have any information and evidence of someone dumping waste where they are not supposed to, kindly report to the Metropolitan Police Force on +23230574242.
*#TransformFreetown*
*TransformSanitationInFreetown*
*©FCC COMMUNICATIONS*