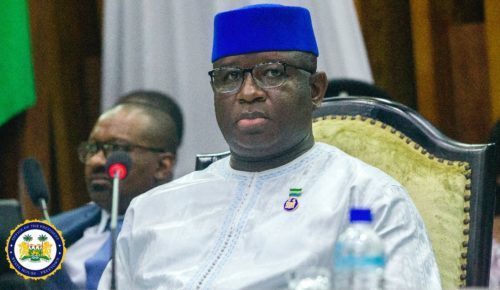 'JOBNOCIDE' is the DELIBERATE and SYSTEMATIC actions of a ruling government to eliminate a particular TRIBE(S) OR REGION OR COMMUNITY from the workforce, particularly in government institutions.
JOBNOCIDE has the potential to divide a country and undermine its peace and stability. JOBNOCIDE is currently being carried out In Sierra Leone by the Bio led administration. People with names akin to the north and western regions are being sacked on a daily basis at a scale never before witness in this country.
The worrying thing is that the development partners and the international community seem to be complacent and not taking any steps to strongly register their displeasure of such acts and it consequences on the peace and stability of the nation. I say this because even workers of donor funded projects, particularly those of the World Bank are not being spared and the Bank has not done much to ensure the security of the jobs of these people.
Any believed that at the center of the JOBNOCIDE, masterminding and directing the sackings is the Chief Minister, Professor David Francis, who supposedly a professor of Peace Studies from Bradford University. Instead of peace and bringing people together, the said professor is busy dividing our country and destroying our hard earn peace. I wonder what kind of peace studies they do at Bradford University. He lacks the moral justification and ethical standing to lead any peace process. It is a shame!
This action amongst many others, which the government does not seem prepared to stop, will make the B3 a mere pappy show and a far cry from laying the building blocks for the peace and stability infrastructure we want to build as a nation. Sacking people not because of lack of performance, but simply because of their ethnicity or names at the magnitude and scale being carried out is tantamount to JOBNOCIDE.
THE JOBNOCIDE MUST STOP AS PART OF THE BUILDING BLOCKS OF THE PEACE INFRASTRUCTURE WE WANT TO BUILD.