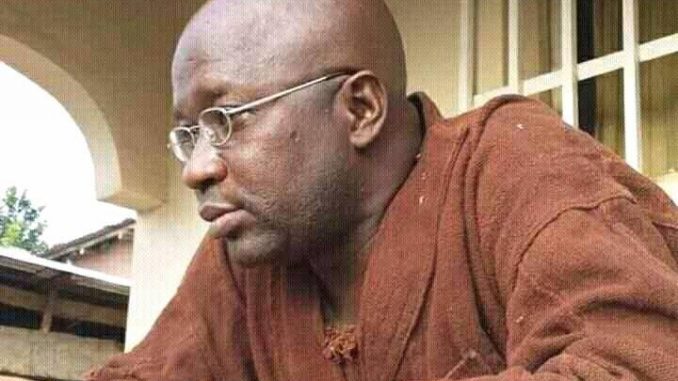 Dear Mr. President,
I wish to congratulate you on your election as President of the Republic of Sierra Leone. Your election as President represents the fourth democratic transition in the country. It is therefore my unreserved hope that you will govern within the framework and tenets of democracy.
I wrote many letters to your predecessor, Dr. Ernest Bai Koroma, on a variety of governance issues sharing my perspectives on public perception and general comportment of his functionaries of his erstwhile government but he was too busy with issues that may not be germane with the governance of the state. Today , his party has been voted out of power and he gone to a not too cozy retirement. I am sure he now has a lot of time to read and reflect on my letters in his hill side marble palace in Makeni City. His retirement palace is extremely sumptuous but with extremely and crushing poverty in his neighborhood .It is the national understanding that your predecessor is temporarily residing in the sister republic of Guinea which has now become a traditional haven for our beleaguered former Presidents like Siaka Stevens, Joseph Saidu Momoh , Valentine E.M. Strasser, Tejan Kabba and now President Koroma.
Mr. President, this represents my first letter to you as a token or my own contribution to the consolidation of peace and democracy in Mama Salone. I chose to write a letter directly to you rather than resorting to violence or engage in a one man populist protest like my brother in the native consortium did recently. In a country where the police are always trigger happy and takes orders from above, not from operational orders, I could be press-ganged into an early grave.
Mr. President, It is a hundred plus fifteen days today since you were elected into office by your people in one of the poorest country in the world. The Presidency in any country is a sacred honour, mission and responsibility as it carries the collective aspirations of the People. However, it is only a handful of people that would hold that office. It is therefore a moral, social and political imperative to protect and secure that sacred calling for national service. The Presidency with its attendants pomp and pageantry, flora and Fauna are not new to you since this is your second coming to the Presidency.
The people of this country ditched the continuation of a Prosperity agenda which they have had for ten years for a promise New Direction- a mere promise! They prefer a mere promise to a prosperity that was milking them poor and the political brass was living in fabulous and provocative luxury. They cruised in multi million Leones Prados while the poor cramped in "okadas" and "kekehs". They fly overseas for medical checkups and treatment while Connaught, Cottage and our Health Systems crumbles and deteriorates on a daily basis. Their Children and nominees are sent to Foreign universities like East Anglia, Berth and in the States while they preside over the carcass of Njala and the university of Sierra Leone. The titled " Athens of West Africa" is lost and a mere linguistic provocation. Fourah Bay College, the oldest in Sub Sahara Africa has been reduced to an academic bag of memories. Regrettably, your Predecessor did nothing to resuscitate the ailing college where he attended several years ago. It was a classical example of academic reckless abandon.
Mr. President, the 2018 election gave the people an opportunity, which they seized. I believe President Koroma is a broken man, he never expected his party to loose the elections. The politicization of the security forces, the judiciary, the institution of Paramount Chieftaincy and other vital institutions of state was one of the greatest political sins committed by your predecessor.
Mr. President, there is nothing you can do about this but to learn from the political mistakes of your predecessor .
I welcome your election as I hope it would give us the opportunity as a People to unify the country and not sow seeds of tribalism. Tribalism or " Mendenisation" may lead us to a national tragedy and your Presidency may be inglorious in our country's annals.
I am afraid tribalism and regionalism are becoming more resonant and hurting under your watch than at any time in the history of our country. I want you to be a hero of two struggles not a tribal Kingpin especially on transforming the economy, building the human capital, improving infrastructure as they are at the core of your new direction mantra and not a mendenization of the country.
Mr. President, your election to the presidency may mean nothing to the vast majority of our people if their lives do not change. To them it will only be a change of faces -but time stands still amongst our rural poor! They voted for what? change or towards which direction ? New direction or prosperity ? Ideals that are still a mirage in their lives. Illiteracy, poverty, lack of basic social amenities are the normals in their daily realities. Our greedy political elites are still the prime beneficiaries of elections not them.
Mr. President, Please remember that you are running a country with about seventeen tribes not a Mende Kingdom which must reflect in your appointments. Koinadugu and Falaba Districts, that have traditionally voted APC but in this elections, they believed in your new direction mantra which your SLPP offered and gave you not only a Parliamentary seat but several council seats and the largest tribe in the two districts could only get is a commission and most Kurankos believe he is not Kuranko enough.
Stop or Check the naked "Mendenization",
Sack Temne, give the Job to a "Mende"
Sack Krio , give the job to a Mende
Sack Limba , give the job to a Mende
Send any other tribe on vacation leave, give the job to a Mende is appalling.
Appointing a Mandingo as tribal head for the Fullah community in Makeni is also repulsive.
Appointing the chief "Meresin" man in the land from the Mende tribe, sacking a Mandingo is not only worrying but abhorrent .
Try to avoid revenge politics, concentrate on winning the hearts and Minds of the People of Sierra Leone. Pay attention to the bread and butter issues of the day. They would have a very good reason to give you a second inning in 2023
Mr. President, The nation is impressed by your drive in fighting corruption, establishment of a Treasury Single Account, cubing leakages in government,strengthening fiscal discipline, introduction of free quality education and a lot more.
My compatriots, let us work towards a cohesive state and pray for the success of Mr President and the new direction as it is in our self interest as a People.
Sincerely yours,
Unisa Patrick Kamara ( UPK)
Head of Department, Development studies
University of Makeni
Friday, July 27, 2018.