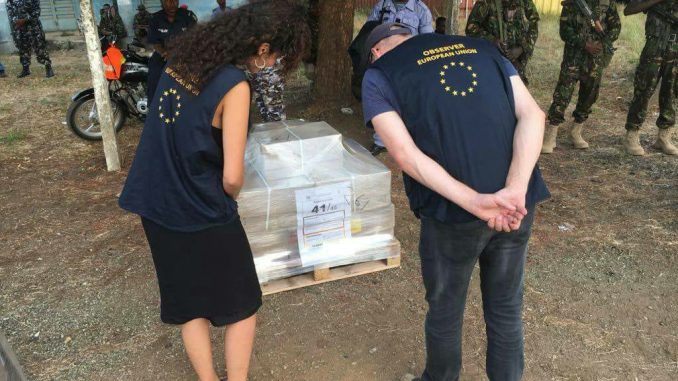 By COCORIOKO Reporters
To avoid the charade that attended to the last round of the elections, there is a strong military/police involvement in the transportation of voting materials to be used in Tuesday's runoff since their arrival at Lungi International Airport yesterday.
The National Elections Commission ( NEC ) , during a meeting in which they briefed  President Ernest Bai Koroma about the March 7 elections , made an agreement  along with the President that  security personnel must be fully involved in the transportation of voting materials from the airport to polling centres, tally centres down to Freetown and that MAC-P be invoked and the army and police should take full responsibility involving the security of voting materials and polling staff; Also that a comprehensive list to be provided for all security personnel that will be deployed and manning polling centres for justification of voting;
The arrangement, coming in the wake of widespread irregularities , electoral malpractices and mishandling of voting materials by NEC  during the first round of the elections was welcomed with popular acclaim by the generality of citizens who have been complaining about the apparent widespread rigging that also had all the political parties involved crying foul. Only the Chief Elections Commissioner, Mr. Mohamed Nfa Allie Conteh and the opposition Sierra Leone People's Party ( SLPP)  had problems with the arrangement.