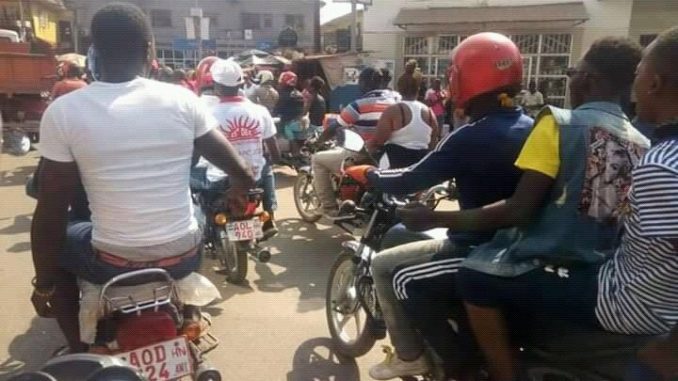 By Moses Ben Kanu
The former President of Sierra Leone Dr Ernest Bai Koroma , also the current chairman and Leader of the opposition APC party , is currently in his private Lodge at Makeni with party executives and thousands of APC supporters and well wishers awaiting  cross examination by the Sierra Leone Police Criminal Investigation Department  ( CID ) officials .

Makeni: APC party Supporters are gathered outside the residence of former President Koroma here in Makeni. The CID team is in Makeni as well to question the APC party leader.

Posted by Kamara Alpha on Wednesday, January 16, 2019
Also present are a group of local and international media team. 
It could be recalled that former President Koroma was invited to CID headquarters about a weeks ago to respond to preposterous allegations of sedition levied against him and officials of the APC. However, the invitation was rescinded and extended only to other party officials. But this week, the Police again asked for the former President to report to the CID. Then on Monday, the Police , in a dramatic and unexplained move, said the ex-president must not report again to the CID  but that they will meet him at his private residence to interrogate him.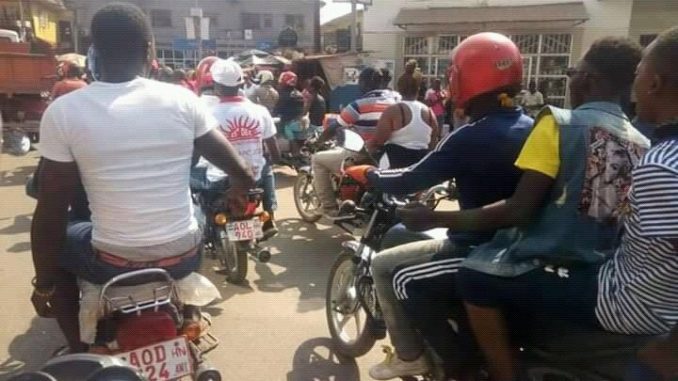 SUPPORTERS AROUND THE LODGE OF THE FORMER PRESIDENT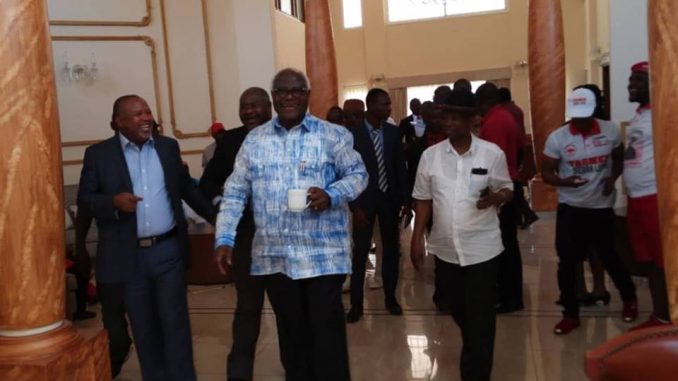 FORMER PRESIDENT KOROMA AND SUPPORTERS INSIDE HIS LODGE THIS MORNING AWAITING THE ARRIVAL OF THE CID
TODAY, the 16th JANUARY 2019,  President Koroma is to be interrogated in his native home of Makeni, instead of Freetown the capital city .
Many Sierra Leoneans are expressing varied opinions on the issue. To APC supporters, instead of President Bio joining the fight with his predecessors to hammer poverty and improved on the lives of our impoverished nation and people, he  is busy chasing political opponents on the fake notion of fighting corruption . To angry SLPP  supporters, the change of decision for the former President to be interviewed at home instead represents cowardice and caving in to the APC mobs that they claim had planned to cause trouble in the capital if President Koroma had gone to the CID.
Sierra Leone is in a  deep mess under this SLPP Maada Bio leadership.
Supporters of the APC have surrounded the residence of their National Chairman and Leader former President Ernest Bai Koroma in Makeni this afternoon.
According to one  SLBC reporter, he was not allowed to go inside the compound for security reasons, while everybody was waiting for the arrival of police officers to interview the former President.