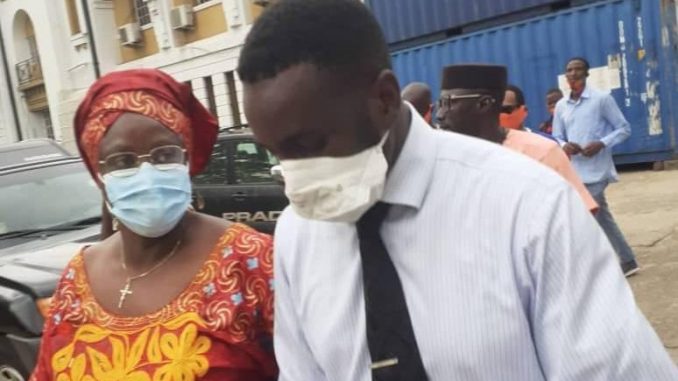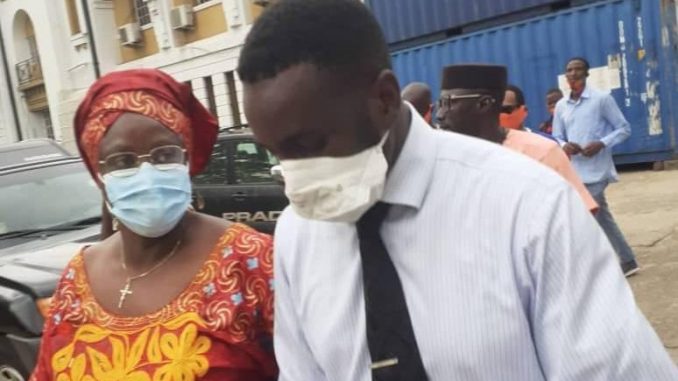 Breaking News – Dr Sylvia Olayinka Blyden and Muckson Sesay are free on bail
She is out on bail at last. After spending over three weeks in police detention without charge, and only to be taken to court a few days ago to answer to a ten-counts charge – ranging from seditious libel against the president to perverting the course of justice, Dr Sylvia Olayinka Blyden has this afternoon been released on bail.
She was set free but university student and child rights activist – Hussain Muckson Sesay, who was arrested for allegedly publishing a photo of Dr Blyden being interrogated by CID officers – a charge he continues to deny, will be released tomorrow or Monday.

There was excitement in court yesterday, when it was reported that Lawyer Melron Nicol-Wilson, acting for both Blyden and Sesay had secured bail for the pair.
But this excitement quickly turned into disappointment for supporters, friends and families of Blyden and Sesay, when Magistrate Hannah Bonnie demanded stricter than usual bail terms and conditions, including the demand that each accused must have two sureties who are property owners in the Western Area of Sierra Leone – with each property valued at 500 million Leones (about $50,000); and for each surety to produce their passport, the conveyance document and valuation certificate of their property.
Both were sent back to prison yesterday, after failing to find suitable sureties at short notice.

But this afternoon, their fortunes changed and the prayers of supporters, families and friends were answered. They have both been granted bail.
Speaking to the Sierra Leone Telegraph, Human Rights campaigner – Mr Messeh Leone said: "Authorities in Sierra Leone must now drop all the charges against Dr Blyden and Muckson. The charges against them stem directly from their work as journalists, activist and peaceful citizens. This activity should not be punishable and is part of their professional capacity.