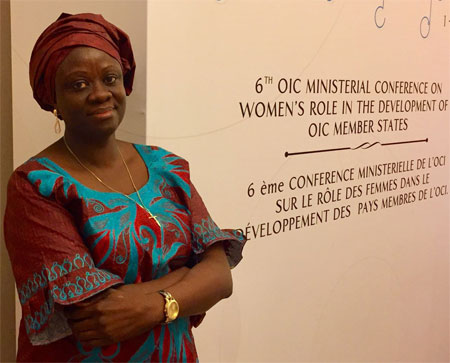 SIERRA LEONE GOVERNMENT
Ministry of Social Welfare, Gender and Children's Affairs
The Ministry of Social Welfare, Gender & Children's Affairs hereby notes the January 6th 2017 Press Release by Child Rights Coalition in Sierra Leone (CRC-SL); signed by Madam Hawa Samai, the Chairperson of the Coalition. The CRC-SL, under Madam Samai, is a respected body. We want to assure them that no child was beaten up at this Ministry.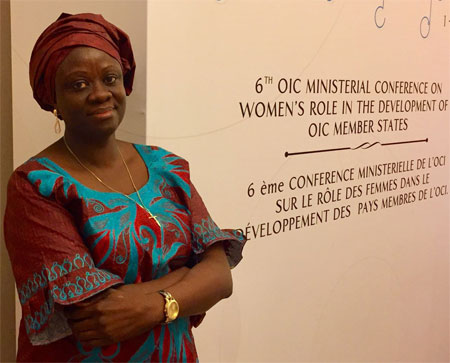 As a proactive measure to avoid damage to lives and Government property, an attempt to forcefully take over the Ministry's Conference Room without legitimate authority on Wednesday 28th December 2016, was rebuffed. The culprits were swiftly removed from the Ministry and taken to the premises of the nearby New England Ville Police Station.
Four children were amongst those physically removed and taken to the premises of local Police Station but none of them was beaten up. *No child was beaten up*. All allegations of children being wounded, kicked or stamped upon, are _*totally untrue_*.
The Ministry wishes to use this opportunity to urge civil society organizations to be issuing Press Releases in a manner that will ensure children know what is acceptable in a civilized society and what is frowned upon.
For example, the incident of November 16th 2016 which saw school children in uniforms run riot through streets of Freetown, after their school sports, violently smashing properties and robbing citizens, should have seen Civil Society actors come out with strongly-worded Press Releases that will make the culprits, though children, know their actions are heavily frowned upon.
We all owe a duty to regularly let our children know what is right and what is wrong. Our children are the Future and the Future should hold responsible citizens.
Finally, the Ministry wishes to inform the general public that in shortest possible time, the Honourable Minister will be going live on air to discuss this and other related issues.
Signed………………………………….
*Hon. Dr. Sylvia Olayinka Blyden*
Minister.
Friday January 6th 2017