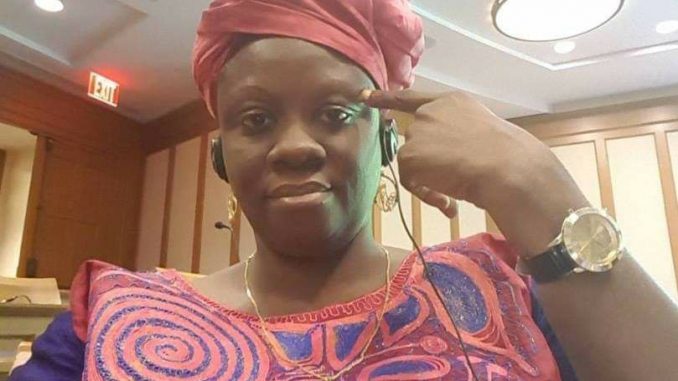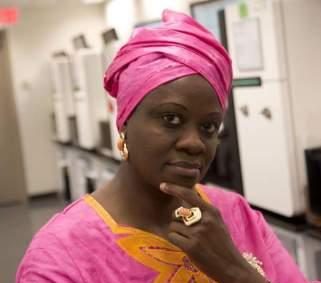 SYLVIA IN COURT
MUCKSON SESAY (19), HER BENEFICIARY, IN COURT
Sylvia's crime??? She touched the raw nerves of the tribalistic, patriarchal, dogmatic so called leader and his henchmen & one woman, at least.
Muckson's crime??? He dared to visit Sylvia in detention and published a photo of her police interview.
SO, FOLKS, QUITE APART FROM THE ILLEGALITY OF THIS SORRY BUSINESS, WHERE ARE THOSE WISE GUYS WHO WERE JUSTIFYING HER ARREST AND CONTINUED ILLEGAL DETENTION?
WHY WAS SHE REFUSED BAIL?
WHY IS CHILDREN'S AND YOUTH AMBASSADOR, MUCKSON SESAY STILL IN CUSTODY?
HOW CAN ONE HEAP BLAME ON PRESIDENT MAADA BIO ALONE WHEN YOU HAVE PRACTITIONERS OF JURISPRUDENCE PRESIDING OVER SUCH A SERIOUS INJUSTICE?
HOW CAN INTELLIGENT PEOPLE, SOME WHO HAVE ENJOYED THE PROTECTION OF THE RELEVANT LAW/LAWS DURING THEIR SOJOURN IN THE DIASPORA CONDEMN AN INNOCENT WOMAN AND LET'S NOT FORGET THE YOUNG MUCKSON TO SUCH BLATANT INJUSTICES?
WELL, THE JURY IS OUT, SO TO SPEAK. BY THEIR WAYS WE SHALL KNOW THEM.
*SYLVIA BLYDEN REFUSED BAIL & REMANDED IN PRISON*
for posting messages on social media about President Bio's frequent travels abroad …🤔🤔🤔
Dr Sylvia Blyden & child activist & FBC student Hussain Muckson Sesay have been refused bail by a Freetown Magistrate Court and remanded in prison on ridiculous, bogus and trumped-up charges. Dr Blyden was charged with ten counts including three counts for a message she posted on Facebook about poor prison conditions of certain suspects held in prison with bucket of toilet; one count for posting on Facebook that President Bio travelled frequently unannounced; two counts for an audio message she sent on WhatsApp shortly before she was arrested stating that her phone numbers should be deleted from all WhatsApp groups. Dr Blyden made representation in court today and submitted very good medical evidence about her poor health conditions, yet she was refused bail. Muckson was only charged on one count for allegedly taking a photo of Dr Blyden's police interview and publishing it on Facebook. He denied the allegation.
Prominent female activist, journalist & health Advocate, Dr Sylvia Blyden has been held in police custody for 22 days. Dr Sylvia Blyden was arrested after calling on the government of President Julius Maada Bio to respect human rights and democracy, and take more appropriate measures to tackle Covid-19.
This the end of democracy, human rights, the rule of law in Sierra Leone. It's the end of unity, freedom and justice.
Culled from ©️Pipul Pikin Network