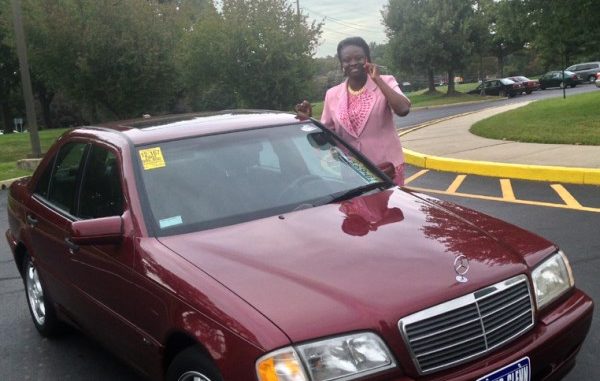 By KABS KANU and PASCO TEMPLE
Dr. Sylvia Blyden, the Special Executive Assistant to the President of Sierra Leone will be the Guest of Honor at the All People's Congress ( APC ) Washington DC  Metropolitan Chapter's Monthly Meeting on Sunday September 29, 2013.
According to the Secretary General of the Chapter, Mr. Alfred Kebbie Sesay, the occasion has the full blessing of His Excellency President Ernest Bai Koroma.  Mr. Ibrahim Sanpha Kamara ,  the President of the Chapter, while confirming the event , said that "Serious and very important matters affecting our noble chapter would be discussed at this meeting." Dr.Blyden has said she will use the occasion to launch a passionate appeal to the APC  North America to unite and work together for the betterment of the APC, government and the nation.
Dr.Blyden was one of  the 5 government officials specially appointed by President Ernest Koroma to represent him in the United States and to attend all the events planned on his honour in Washington DC,  Maryland, Connecticut , New Jersey and New York.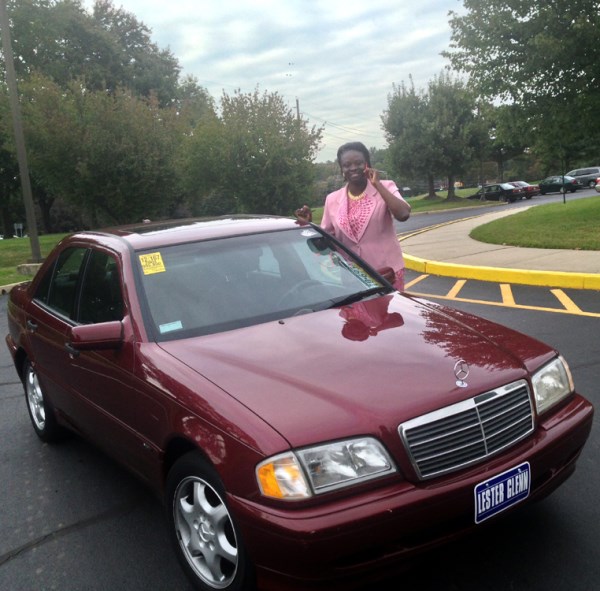 DR. BLYDEN ACCLIMATIZING IN NEW JERSEY AFTER HONORABLY SERVING HER BOSS PRESIDENT KOROMA AND COUNTRY IN THE U.S. 
In an exclusive chat with COCORIOKO this evening, the Special Executive Assistant (SEA) to the President, confirmed her attendance at the meeting. She said for her, she was "at home, very much at home inside the All Peoples Congress".
"The truth is that as my Aunty Mabinty, the widow of the late former Vice-President S.I. Koroma, told me two weeks ago when we both travelled together on the same flight out of Sierra Leone, my antecedents are all APC; both maternal and paternal. My father, Babatunde Blyden, was the first elected National Secretary General of the APC Youth League. Check the records; at the age of 28 years my father was elected by all APC youths from around Sierra Leone. The roles of both my maternal grandfather S.A.J. Pratt and my paternal grandfather, Edward Wilmot Blyden in the APC winning the 1967 elections are extensively recorded. My antecedents are all APC," Dr. Sylvia Blyden proudly said.
"Not only that but what many people do not know and which I will be revealing publicly for the first time, amongst many other facts when I address the meeting on Sunday, is that over one dozen years ago, at a time when it was not fashionable to be APC inside America, I was one of the brains who rallied others to create a solid presence for the APC inside America," Dr. Blyden exclusively revealed to COCORIOKO.
"Together with the current Deputy Majority Leader in Parliament, Hon. Ibrahim Bundu of Port Loko who was then living with his family in Maryland, I personally helped fund the setting up of the very first APC party offices in North America inside this 21st century; At the time, I was doing a lot of website designing work for Nigerians and Gambians which was a very, very lucrative business. I took from my legitimately earned money to help crystallize the APC in North America," she stated.
"The very first APC website ever created in this world was 100% financed and designed by me with telephone numbers and fax machines all located on the website for easy contact. That is how President Ernest Koroma first contacted what was the first, well-structured entity of APC in North America. He was then the Managing Director of RITCORP Insurance. He visited the APC website I had launched and I can never forget how on New Year's day that year, a male voice from Freetown which identified himself as Managing Director of RITCORP Ernest Bai Koroma, called the numbers listed there to speak to us but our office was closed. He left a very excited message on our APC-NA answering machine inside our APC party offices asking for our support," Blyden informed adding "It was the now APC Deputy Parliamentary Leader, Hon. Bundu, who first listened to that message on our APC office answering machine".
"Yes, I say 'our' offices because it was our offices, let me confirm today that the very first APC party offices rented inside the tall Bank of America building along New Hampshire Avenue in Maryland, was rented and paid for with my money; Yes, my money. That was over a dozen years ago when I was not even yet 30 years old but being as precocious as I am, I had seen the vision; I had seen the light that the APC should be back in the driving seat," Dr. Sylvia Blyden explained to COCORIOKO.
"Talk to all APC strategists back then in America about my role and they will tell you. Talk to Ibrahim Bundu aka Bo School who is the current Deputy Leader of APC in Parliament; talk to Ambassador Eddie Turay our High Commissioner in London who was by then the APC National Leader; talk to Raymond Kabia the former Deputy Internal Affairs minister, talk to Osman T. Conteh, the former APC Chairman in America; talk to the current Deputy Energy Minister Bash-Kamara and they all will tell you who Sylvia Blyden is inside APC North America and the role I played in the strengthening of APC in America," Dr. Sylvia Blyden stunningly revealed in her exclusive chat with COCORIOKO.
About why she had been such a critic of the APC all this time despite her significant role in forming APC inside North America back then, she cryptically responded with a smiling voice that, "It is all in the past now but trust me that everything will be revealed on Sunday at the meeting".
COCORIOKO has learnt that the APC party meeting on Sunday is being held with the blessings of President Koroma, the National Chairman and Leader of the All Peoples Congress (APC) who has given permission to his Special Executive Assistant to attend the APC party meeting and address it.
"I have such tremendous respect for His Excellency the President as my boss and my political leader/chairman that there is no way I would attend such a meeting without his permission. President Koroma kindly and graciously granted me permission so on Sunday, I will be right there at the APC-NA party offices," Dr. Sylvia Blyden ended her exclusive chat with COCORIOKO.
BELOW ARE LETTERS FROM SENIOR OFFICIALS OF THE WASHINGTON DC CHAPTER ANNOUNCING THE MEETING :
__________________________________________
All People's Congress
Washington Metropolitan Chapter (DC, MD, VA)
From the Office of the President
Comrades:
Yes, indeed, the Special Executive Assistant (SEA) to the president, Dr. Sylvia Blyden, will be meeting with us in tandem with our monthly meeting this Sunday. Serious and very important matters affecting our noble chapter would be discussed at this meeting. I know your resolve, as members of this great chapter, to always do what is right for your APCWMC is unquestionable. I therefore have no doubt you will show in numbers and on time at the party office for this meeting and to welcome our most honored guest, the SEA.
We are the metro chapter, we are the APC Washington Metropolitan, we are, indeed, the grand old chapter who knows the right way to welcome comrades from our beloved Sierra Leone. We must continue to ride the ship of hospitality. I expect to see you all on Sunday.
Thanks,
Ibrahim Sanpha Kamara
President
APC Washington Metropolitan Chapter
From: kebbiesesay2000 <kebbiesesay2000@yahoo.com>
Date: Wed, Sep 25, 2013 at 4:11 PM
Subject: APCWMC [ DR. SYLVIA BLYDEN TO ATTEND OUR GENERAL MEMBERSHIP MEETING ON SUNDAY SEPTEMBER 29, 2013
To: 
apcwmc@googlegroups.com
All People's Congress
Washington Metropolitan Chapter (DC, MD, VA)
Dear Members of Our Noble Chapter (APC- WMC):
I am elated to inform you that with the blessings of the father of our nation (Sierra Leone), His Excellency, Dr. Ernest Bai Koroma, Dr. Sylvia Blyden, Special Executive Assistant to the President of Sierra Leone, has consented to attend our general membership meeting on
Sunday September 29, 2013 at 5pm. It is going to be interesting!
Please be on time.
                        "The sun will shine on those who stand, before it shine on those who kneel under them." Chinua Achebe (1994).
 Date: September 29, 2013
Time:  5 PM
Venue: Our Party Office – 9420 Annapolis Road, Suite 203, Lanham, MD 20706
Thank you all for your continuing support.
Alfred Kebbie Sesay, MS, MBA, MHSA
Secretary General (APC-WMC)