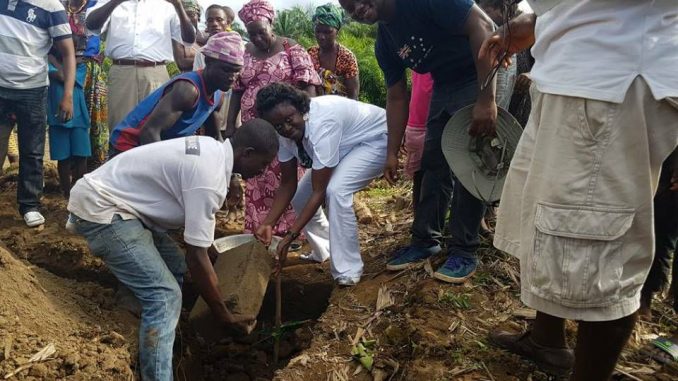 On October 1st 2017, I spent my 46th birthday in remote Fulawahun village, Bumpeh Chiefdom, Moyamba, Southern Province; to lay foundation stone for a brand new school I have today started to build for children of Fulawahun. Since Colonial days, this area stretching for many miles, has never been blessed with a single school.
I was accompanied along the very rough terrain roads including using a locally made ferry to cross a river, by the Country Director of UNICEF in Sierra Leone Dr. Hamid El-Bashir Ibrahim. The UNICEF Boss graciously joined me in muscling down to mix concrete and lay cement blocks. You can see him in one of the accompanying pictures (in hat) as he carries stones to mix the concrete.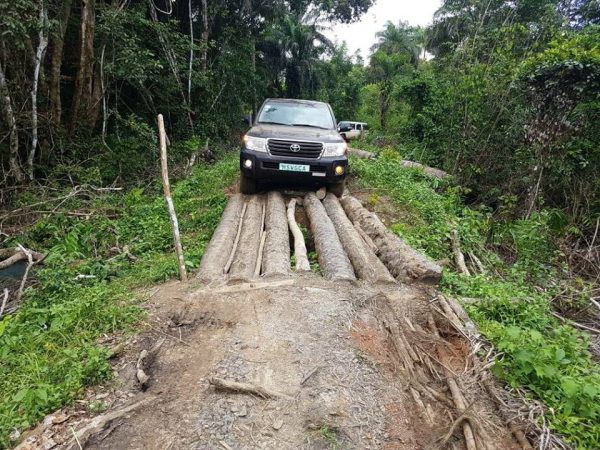 Whilst I, Sylvia Olayinka Blyden, am 100% financing the purchase of all required building materials from my personal funds, the Fulawahun villagers are providing the labour free of charge. Female APC Councillor Zainab 'Okotha' Koroma who famously took a Moyamba council seat from Opposition SLPP in February 2016 Bye-Elections, is also shown in one of the accompanying videos hard at work. Fulawahun village lies at the border between Zainab's ward and that of Councillor Abu Mansaray, another Moyamba APC Councillor who was also hard at work on the site. The two APC Councillors are grassroots politicians in that part of Moyamba. Their presence in this my collaboration with the locals is typical for such APC styled Self-Help projects.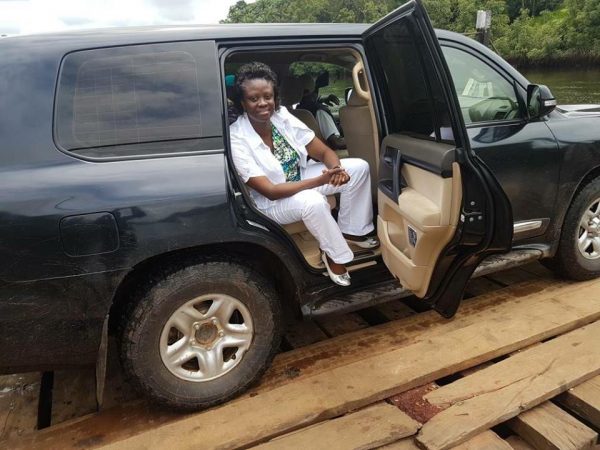 I have imbibed such APC led Self-Help collaboration since I was a child. I grew up watching the likes of my grandfather Pa S.A.J. Pratt undertake such in Regent, Mountain Rural District and late Pa S.I. Koroma undertake same in Maforki, Port Loko District. They were not alone. So many of our APC ancestors laid the SELF-HELP path for us their descendants to follow. In the APC, we have a glorious History to look up to and with our current Chairman & Leader H.E. President Koroma, the sky should be the limit for the All Peoples Congress.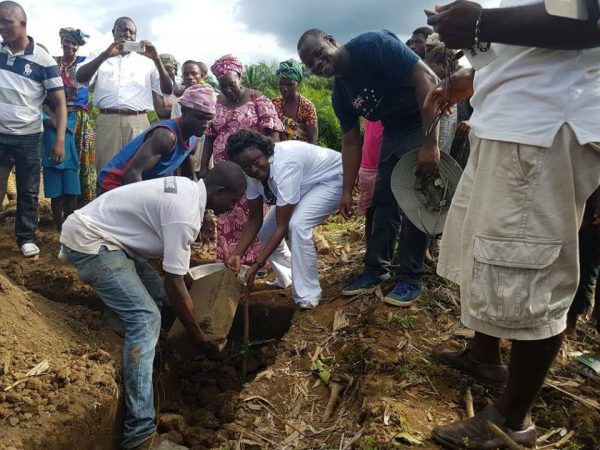 Let me end by saying Thanks to all who sent me Happy Birthday messages. I spent a beautiful birthday anniversary with children and other villagers of Fulawahun in Moyamba.
© *Hon. Dr. Sylvia Olayinka Blyden*