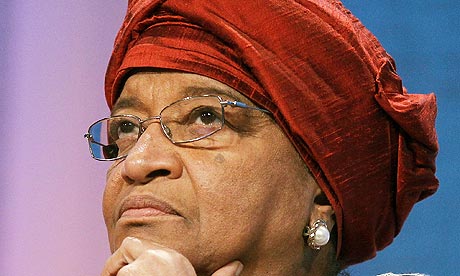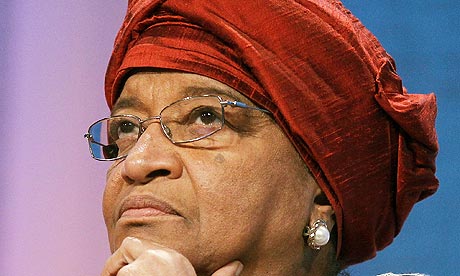 Monday January 30, 2006
Liberia's President, Mrs. Ellen Johnson-Sirleaf , has not been double-speaking about the fate of former rebel leader Charles Taylor , many Liberians in the diaspora clarified yesterday . The Liberians were responding to media reports , especially by COCORIOKO,  insinuating that Sirleaf was dragging her feet  in the matter of handing over Taylor to the Special Court in Freetown.  They even sent this paper a photo of the cell awaiting Taylor in Freetown, published originally by the VOA.
Each of the Liberians who spoke with COCORIOKO  said that they have the understanding that the U.S.  had told Mrs. Johnson-Sirleaf to concentrate on her task of rebuilding Liberia. They drew reference to the statement made in Monrovia by U.S Secretary of State , Dr. Condoleeza Rice during the inauguration of the new President. Dr. Rice said that the issue of Taylor was finished and Sirleaf should concentrate on building democracy in Liberia. She promised that the U.S.  will work with West African leaders and the Nigerian President, Olusegun Obasanjo , to ensure that Taylor faces justice.
The Liberians interpreted this statement to mean that the U.S.  was divesting responsibility for Taylor's prosecution from Mrs. Sirleaf's hands , since she had a monumental task on her head already, which is  to rebuild war-shattered Liberia.  Mr. Gabriel Quoih  of Jersey City , NJ  said : "More of less, the U.S  was telling President Johnson-Sirleaf : 'You have a big task on your hands. You don't allow Taylor's business to distract you now. You leave everything with us. We will handle the matter'. "
Since this issue of transferring Taylor to the Special Court became complicated with Obasanjo vowing not to ever do it, except to a constitutionally-elected government of Liberia, many people had formed the opinion that only the U.S.  is now able to make Taylor face trial. They suggested that Obasanjo had several ulterior motives for shielding Taylor from prosecution and believed that the U.S.  alone has the clout to force Obsanjo to change his tune.
However, all signs point to the possibility that Taylor will eventually be roped in  to the Special Court.  Pressure is  building on Mrs. Johnson-Sirleaf to do the right thing  and it is reported that even the U.S.  is after her to ensure the possibility of Taylor's prosecution, albeit subtly. Recently, Liberian journalists were invited to Freetown and taken on a tour of the Special Court cells. This, some Liberians, predict is another sign that Taylor will one day have his day at the Special Court.