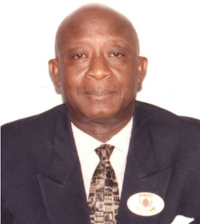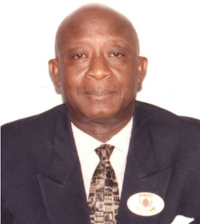 Wednesday November 7, 2005
People's Movement for Democratic Change ( PMDC) Leader , Charles Margai,  said in Freetown today that he was not disturbed  by his dramatic arrest ,  before he was carried away in handcuffs by the Sierra Leone Police,  who upped the ante in the chaotic cat-and-mouse game  going on between the PMDC Chairman and the SLPP  government.
True to Inspector General Brima Acha Kamara's statement to COCORIOKO  last night that Margai would soon be charged, the son of former Prime Minister Albert Margai was arrested today and slapped with an 11-count charge in connection with the turmoil in Bo two weeks ago when supporters of Margai were alleged to have blocked the motorcade of Vice-President Solomon Berewa from entering the campus of Christ The King's College.
Despite Margai 's cool demeanor to what might raise the stakes in the drama, at least 1, 000 supporters soon massed around the Criminal Investigations Department ( CID ) where the atmosphere was said to be tense.
The whole thing started yesterday when Charles Margai was invited to the CID  but reports said that he refused to budge saying that he will not respond without a warrant of arrest.
COCORIOKO  is presently on the line with reporters in Freetown and will soon update the story.