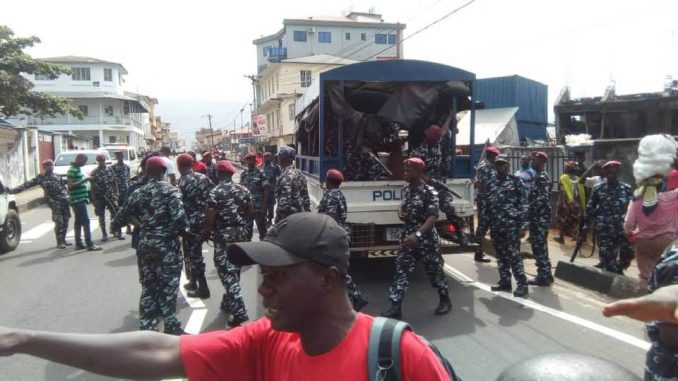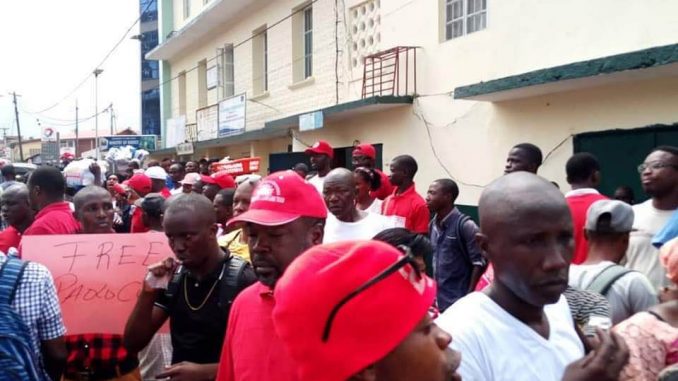 Yesterday was a tense Saturday in Freetown as the opposition All People's Congress ( APC )  decided that enough was enough and they went into the streets and marched to the Criminal Investigations Department ( CID ) to protest against the ruling Sierra Leone People's Party ( SLPP )  for constant harassment and detention of their members.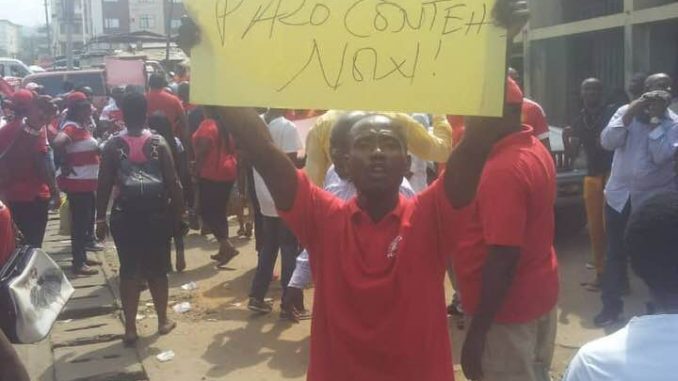 According to supporters of the APC,  the CID march and protest was designed to send a strong message to the SLPP  that there was a limit to the campaign of harassment , molestation, hounding and imprisonment the SLPP  has launched against  their members since they came to power in April . Some of them warned on social media that if the SLPP  did not heed, there was more serious protests coming .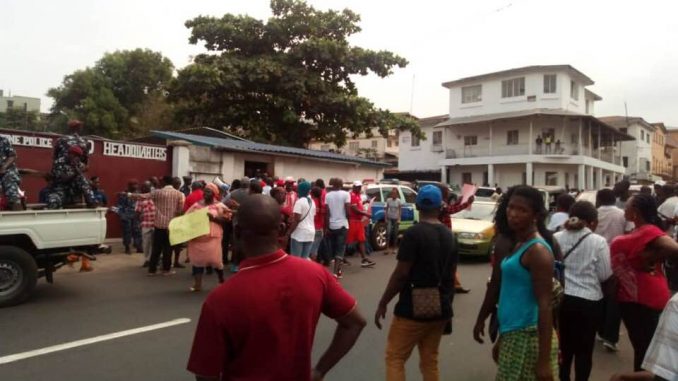 The APC  was angered by the arrest and detention on Friday of former Minister of Defence, Mr. Parlor Conteh , who was accused by the Anti-Corruption Commission ( ACC) of procurement irregularities at the Defence Ministry when he was in charge.  The argument of the APC  is that it is a witch hunt because the arrest was not necessary since the SLPP  have already announced that their much-touted commission of inquiry on graft in the APC Government will be commencing in January.  Their argument is that the SLPP  are jumping the gun right now by arresting members, whose guilt has not yet been proved and whom  they had already slated to appear before the commission.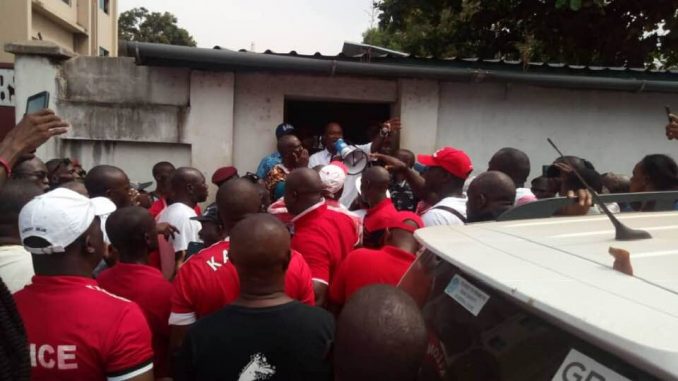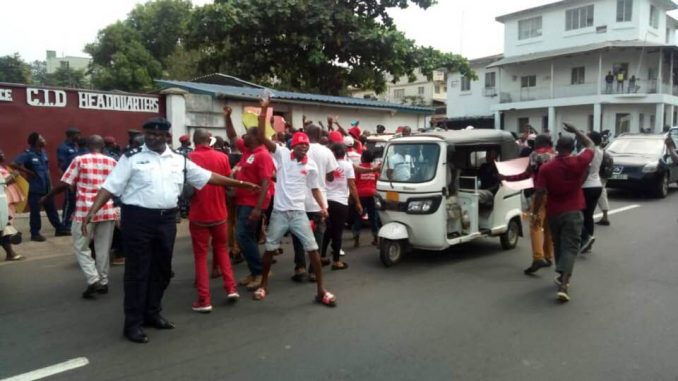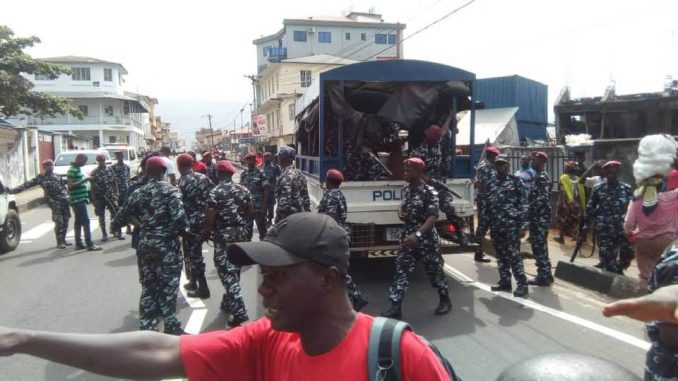 Many APC  members the COCORIOKO  newspaper spoke to yesterday expressed delight that the APC  have at last decided to start challenging and taking on the SLPP  after a long period of seeming surrender and paralysis in the face of the SLPP's campaign of harassment and intimidation of the party. The APC  warned the SLPP  to keep their hands off their members.
The protesters called for the release of Mr. Parlor Conteh but up till this morning Mr. Conteh and the Director General of the Defence, Mr. Sanah Marrah, with whom Conteh was arrested on Friday, has not been granted bail.