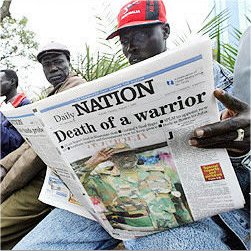 Despite the tense atmosphere , the nation is calm , with radio stations playing uninterrupted music, while the ears of the people remain glued to their sets.  "I am keeping my radio with me wherever I go , even to the toilet" , Musu Turay of Soldier Street told a Cocorioko reporter this evening.
An elections official told Star Radio yesterday that the NEC  was taking its time to tally all the results and address all the concerns of the opposition to ensure that they deliver fair and credible results to the nation that will leave everybody happy and satisfied.  NEC had given a 10 day waiting period from the day of the elections and were not expected to announce the results until the 27th November. But the rumours and radio and newspaper reports of provisional results have helped in no small measure to fuel the tension.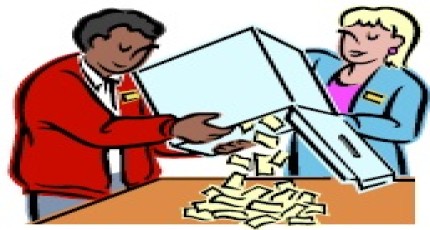 In the diaspora, Star Radio, which has provided a wonderful service to Sierra Leoneans during the entire elections period , is on through the internet , dishing out music , only interrupted by public service announcements and the news , as the expectation heightens .There was unease this afternoon when the radio went off the air and Mr. Muckson Sesay , who lives in Winnipeg , Manitoba and who controls the radio abroad announced on Facebook that the radio's website had been hacked . He warned that nobody would be able to stop democracy and free speech. But the radio has since come back on and Mr. Sesay said the problem had been solved.
The peace and serenity that punctuated the casting of votes on Saturday have continued and security is said to be very tight all over the country. The Government has assured the nation that the situation is under control and all should go about their business in peace.
So far, there has been no reaction from any of the presidential candidates or their agents to the press conference yesterday by the NEC Chair , Dr. Thorpe, who addressed the concerns of the opposition SLPP and PMDC. She told the nation about steps her Commission has taken so far to address these concerns and she did not seem to support opposition claims that there were wide-spread irregularities and ballots-stuffing, disclosing only that 90% of votes have already been processed and the remaining 10% has been quarrantined for a recount.
Provisional results being received from the polling stations and announced by the radio stations show President Ernest Bai Koroma still leading, this evening by 61% .