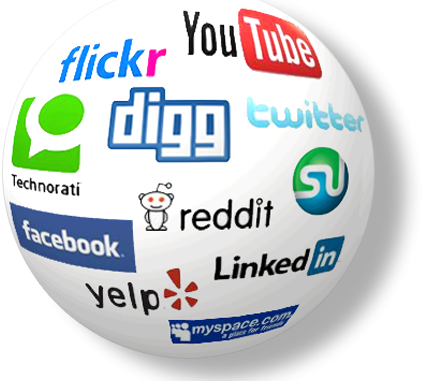 By KABS KANU :
In continuation of our series on the social media, COCORIOKO–Your leading source of Sierra Leone news and information online–today celebrates how social media has made it possible for us in this once labelled inky trade to now tell our stories better, faster and more effectively to a world whose appetite for information and socio-political and economic analysis of trends in our fast developing world is becoming insatiable.
Thanks to what is now known as CONVERGENCE JOURNALISM,  we are now making the most of digital technology to communicate powerful photos , news stories and op/ed articles  to  promote good governance and national development  in Sierra Leone and in the process  rebrand  our nation more effectively than ever before  across multiple media platforms. Through Facebook, twitter, Instagram , Whatsapp , LinkedIn,  audio and online journalism , we have been able to direct focus on the magnificent socio-economic and political transformation taking place in our country under the outstanding and productive leadership of President Ernest Bai Koroma.
Thanks to  social media, we the pr0-government journalists and our allies ,  are now successfully inspiring multi-media and cross-media thinking about what is going on in Sierra Leone. Today, unlike the past, it is no longer what the BBC, VOA, Associated Press and other media say about Sierra Leone that at one time proved difficult to refute. Today,  even Joe Blow in remote Leybayma Village , with one swipe of his cellphone, can demolish a distorted BBC  information about Sierra Leone by posting photos , videos and stories to demonstrate that social services , for instance , are being delivered to remote outposts in the country by the President Ernest Koroma Government.
Through powerful and effective use of social media, we no longer need to insult or argue with people to make our point. We can use the resources from different sources, participants and media platforms to make a very strong presentation that will be more convincing to readers all over the world. No wonder the journalism outlet FRESH MIND  rightly says that :  " Thanks to the rise of social media, news is no longer gathered exclusively by reporters and turned into a story. Instead, it emerges from an ecosystem in which journalists, sources, readers and viewers exchange information."
 This is in fact why no one single journalist can take credit for the favourable position the Sierra Leone Government occupies now in terms of having  President Koroma's achievements , dreams and blueprints broadcast to the whole nation and the world. Through social media, it is now a team effort.
ONE ONLY NEEDS TO GO TO  FACEBOOK AND SOME OTHER PRO-GOVERNMENT ONLINE MEDIA , FOR INSTANCE, TO SEE THE MULTIPLE PARTICIPANTS PROMOTING PRESIDENT KOROMA'S ACHIEVEMENTS THROUGH PHOTOS, VIDEOS AND STORIES, TO UNDERSTAND THAT PROPAGATING  THE ACHIEVEMENTS AND DREAMS OF THE APC GOVERNMENT HAS NOW BECOME  TEAM WORK .
With all these helpers now available, we at Cocorioko engage in short-form spot and action news and long-form op/ed writing to effectively propound the President's development projects, good governance and dreams for a better and stronger Sierra Leone.  We do this because,  through our study  and understanding of new trends in Journalism ,  we know  that the way to go in today's saturated media landscape is to seek to cater to the fast-paced, multi-tasking ,  mobile  and interactive audience. 
We at COCORIOKO  use a lot of action photos to celebrate good governance and national development in Sierra Leone in our online newspaper and our five Facebook Forums that now have over 30, 000 members combined  because we believe that photos and visuals tell the story of a thousand words. Carefully selected and juxtaposed with compelling news stories and features , we believe  that we are able to enhance our readers' understanding and appreciation of the good things going on in Sierra Leone against competing claims by the opposition media.
The opposition Sierra Leone People's Party ( SLPP ) media are  on the retreat because while they depend on wild and unsubstantiated allegations , name-calling and uncouth behaviour towards His Excellency President Ernest Koroma and government officials, we rely on intelligent, powerful and effective use of the many media platforms through convincing news presentation to prove that President Koroma and the APC Government are the best deal for Sierra Leone. The feedback we get from our mass interactive audience and the hostility of our detractors prove that we are hitting the right chord.
We agree that much more needs to be done by Government to construct a media policy encompassing all media platforms but we believe that the  brilliant efforts of the handicapped and under-resourced pro-government media need be emphasized once on a while to encourage the young men and women giving off their best to keep President Koroma's socio-economic and political reforms on top of the traditional and social media agenda.