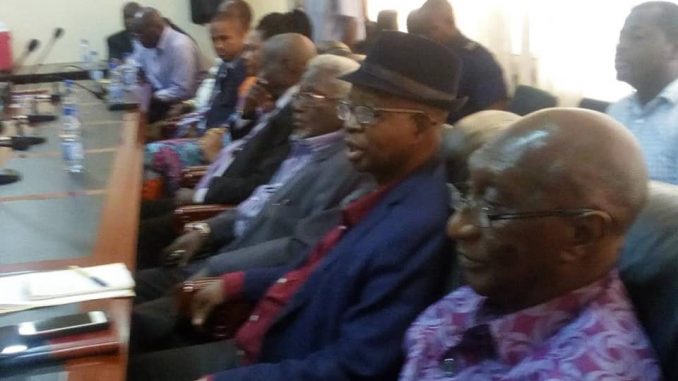 A high-powered All People's Congress Party delegation led by its Secretary General Hon. Osman F. Yansaneh met with the Inspector General of Police and other Senior Executive Management Board members at Police Headquarters, in Freetown, on Tuesday 31st July 2018.
According to the Sectetary General of the Party, the purpose of the visit (among other issues) was two-fold:(1) To inform the SLP Management about the expected return of their Chairman and Leader – former President Dr. Ernest Bai Koroma on Thursday 2nd August, 2018; through Gbalamula, Kambia District.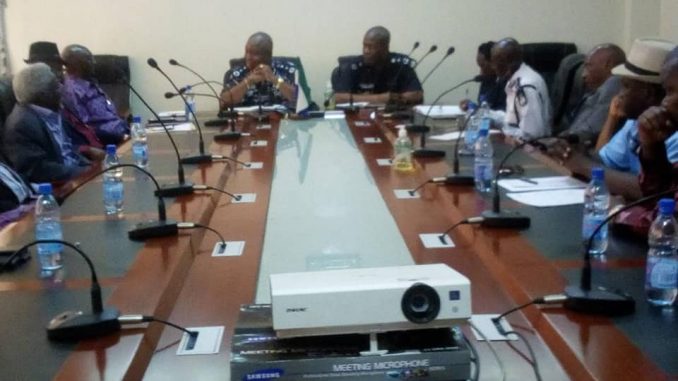 They called on the Police leadership to help with security arrangement for the home-coming ocassion. As per the itirenary discussed with Management, the APC ledership will receive their Chairman at Gbalamuya, had in-house engagement with him inside the Party's office in Kambia and then drove through Kambia, Port Loko, Lunsar to Makeni. The meeting resolved that at most fifty vehicles shall constitute the vehicular convoy, and that there shall be no stopover whatsoever after the convoy would have left Kambia for Makeni.
In view of this, the IGP directed the SLP's Chief of Operations AIG Elizabeth Turay to prepare a security plan for the reception at Gbalamuya and to also put in place convoy arrangement and crowd control measures.
(2) On another note, the Sec. Gen. enumerated a number of cases he perceived to be harrassment on his party membership in Freetown, Magburaka, Kailahun and elsewhere in Sierra Leone. The Sec. Gen. called on the SLP leadership to look into the cases he highlighted for police consideration.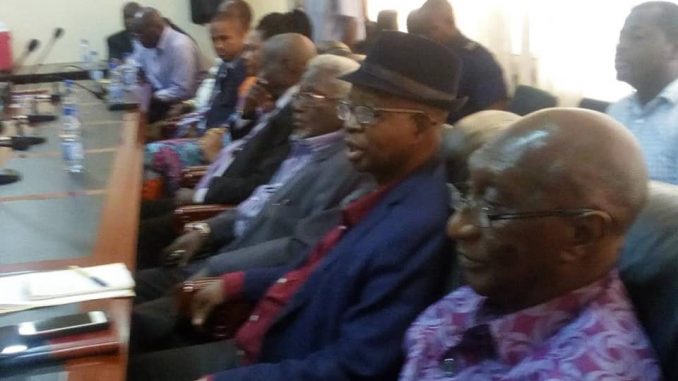 In responding, the IGP Dr. Richard Moigbe made it very clear that the SLP "is the only police service in this country and it does not belong to any individual neither to any political party." That the SLP 'belongs to the people of Sierra Leone' he concluded. He directed the Deputy Inspector General Mr. Fodie U. K. Daboh to lead on the issue.
Further, the IGP directed that Investigators must not attach political colours to crimes committed and under police investigation; insisting that disciplinary actions would be taken against police officers who sought to do otherwise.
He appreciated the APC leadership for the engagement and continued to call on them to always engage the police leadership as and when the need arises.
In closing, the IGP stated that the Police must at all times be non-partisan, do their work professionally and fairly.
The meeting ended on a friendly note, with both parties (APC leadership and the Police leadership) pledging to work and cooperate with each other in future engagements.
Calabash newspaper