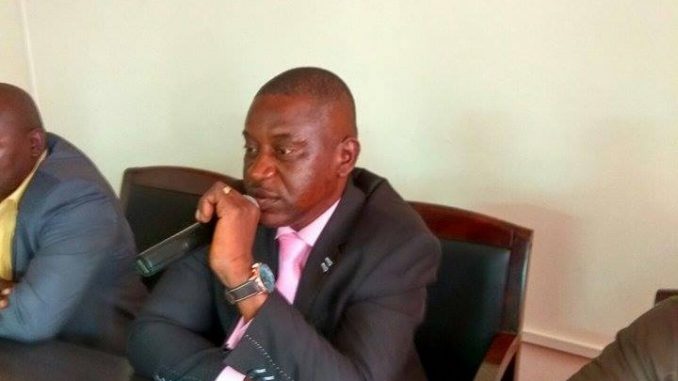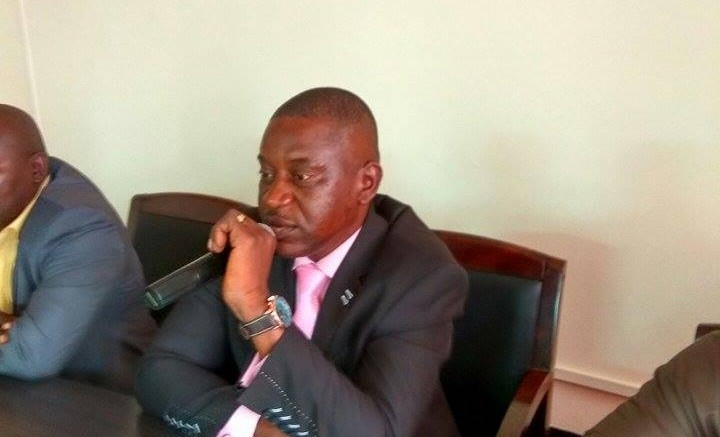 *By Cornelius Deveaux*
*National Publicity Secretary*
*All Peoples Congress (APC)*
The SLPP Anti Corruption Commissioner, Francis Ben Kaifala, whose appointment remains one of the controversies that has vitiate the credibility and respectability of our Parliament in recent times has proposed amendments to the current Anti Corruption Act 2008 which will soon be tabled in the Well of Parliament.
He describes his intention as one that "will push the boundaries of the fight against corruption further than ever, and make corruption a very costly and terrible choice for every Sierra Leonean who crosses the line against corruption that has been drawn by His Excellency The President."
Principal among his proposed amendments is the desire to limit public officers who will be required to declare their assets "to comprise only persons in elective offices, such as: presidential appointees; public officers in grade 7 and above; and public officials below Grade 7 who handle or control cash payments; make decisions for licenses or income generating processes; and are in regulatory institutions dealing with compliance, monitoring and inspection."
The current ACC laws provides in Section 119 (1) for 'every public officer' to declare their assets as a way of ensuring integrity in public life. And the asset declaration regime in the current ACC Act is one which has earned Sierra Leone accolades from global anti corruption icons who have ceaselessly enjoined other African countries to emulate Sierra Leone's asset declaration regime.
Francis Ben Kaifala's argument that "the assets declaration pool at present is too wide, unmanageable and cumbersome as it comprises every public employee including cleaners, teachers, all police officers, all military, every auxiliary staff of public institutions, etc.," and thus "makes asset declaration management by the ACC wholly inefficient and compliance rate very low", is ridiculous as much as it is untenable in this age of information technology when millions of data can be both collected and managed by a single click of the mouse.
This proposed amendment shadows the relevance of President Bio's recent visit to the Massachusetts Institute of Technology in Boston, USA, just as his printed profile which was presented at Harvard University casts a slur on the concepts of honesty and integrity as espoused by this government. Certainly, it is not a hidden secret that President Julius Maada Bio never darkened the corridors of a tertiary institution in this country to pursue an undergraduate degree. A profile alleging thus is a smirk of dishonesty, bringing under the spotlight "the line against corruption that has been drawn by His Excellency The President", as honesty and integrity are convenient bed fellows of a successful anti corruption crusade.
Since bribery, dishonesty and lack of integrity remain common corruption features which cuts across access to basic services onto the award of contracts, as has been pointed out severally in reports of the 'Pay No Bribe' campaign, every public officer, irrespective of category, remains susceptible to this menace. Drivers, cleaners, messengers and clerks may be below grade 7 and do not handle or control cash payments; make decisions for licenses or income generating processes but may entangle themselves in the web of bribery, dishonesty and lack of integrity and are thus prone to corruption. Therefore, there should be no selectivity in the fight against corruption as there is nothing like petty corruption.
Consequently, the SLPP's ACC Czar's proposed amendment to Section 119(1) of the current ACC act will not push the boundaries of the fight against corruption any further than ever.
The punishment for failing to declare assets as encapsulated in the current act are clearly defined, stringent and far stronger than the proposals forwarded by Francis Ben Kaifala.
His proposals to increase the minimum penalty for serious corruption from 3 years minimum to five (5) years imprisonment and the minimum fine from Le30 million to Le50 million in tandem with Judges will no longer have discretion to order restitution as conviction for misappropriation of public funds will now be followed by a mandatory order to additionally pay back the full amount misappropriated to the State is sure to engender some serious debate in the Well of Parliament.
So also is his desire to shift the burden of proof and the many other "revolutionary provisions."
But with the reputation and integrity of Parliament at its lowest ever following the criminal falsification and unlawful presentation of a Certificate of Approval to State House of the President's proclamation of a State of Emergency, right thinking Sierra Leoneans ponder whether a Parliament that seem infested with the wrong minds will do justice to Francis Ben Kaifala's bid.
Fighting corruption is not just about dealing with misappropriation of public funds; it is about cementing the foundations of honesty and integrity as the pillars of a corrupt free society.
Among the corruption offences, as encapsulated in the current ACC laws, are the offences of deceiving a principal (Section 40); abuse of office (Section 42) and abuse of power (Section 43).
To every right thinking Sierra Leonean, the daring act of the Clerk of Parliament, Hon Paran Tarawallie, the Leader of Government Business, Hon. Sidi Tunis, and other non-meritorious SLPP MPs to fake a Parliamentary Certificate of Approval knowing fully well that the debate was inconclusive surely constitute a violation of the aforementioned sections of the current ACC laws.
Therefore, if Francis Ben Kaifala is religiously committed to ensuring nobody "crosses the line against corruption that has been drawn by His Excellency The President", he should without hesitation bring to account the mentioned individuals.
Should he, as usual, fail to hold them accountable because of partisan considerations, it then behooves the Parliamentary Committee on Ethics to investigate the criminal falsification of the Parliamentary Certificate of Approval and to hold account those responsible for dipping the reputation, credibility and integrity of Parliament in murky waters.
Until justice is done to redeem the soiled image of Parliament and the proper constitutional and Standing Orders provisions are followed to the letter, my advice to our APC MPs is to continue in their objection that no state of emergency exists in Sierra Leone.
In conclusion, my advice to Francis Ben Kaifala is for him to emulate his immediate predecessor, Ady Macaulay, who never winked an eye in reigning in principal functionaries of the past government to answer to corruption charges.