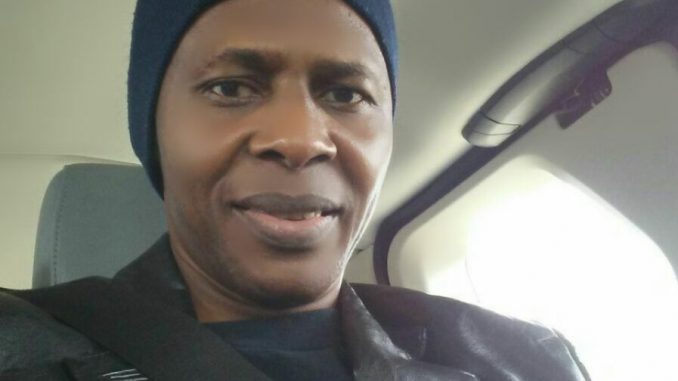 When SLPP-USA Executive Alpha Saidu Bangura of the integrity-drought and comic-relief "CAPU SENSE NOR CAPU WORD" fame burst into the Sierra Leone's political discourse, I salute his passionate yearning for accountable governance and political party reforms. His saturated radio and video clips on social media captured the attention of progressive Sierra Leoneans who are generally concern about the development of the country particularly as we approach the fifth governance transition after the re-introduction of multi-party democracy in 1996. Some of the issues raised were pretty objective whilst most exposed his celebrated ineptitude and lack of basic understanding of contemporary
governance and development.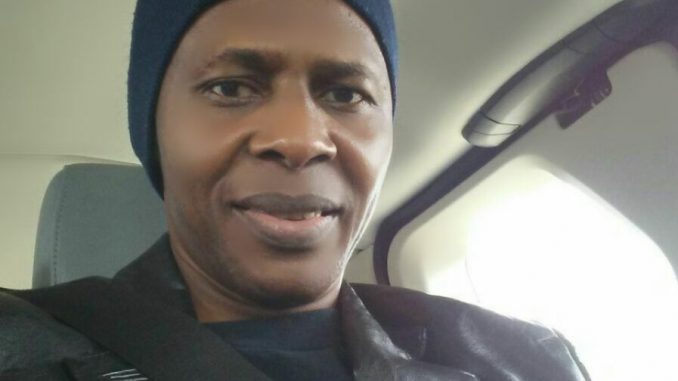 DANIEL NBOMPA TURAY
His self-inflicted moral tsunami commenced couple of months ago when he started profiling presidential aspirants in all political parties. One aspirant after the another. He'll conclude by informing his audience who's next. Thus, creating huge suspense to be feasted upon the next edition the other day.. He trashed all 28 APC aspirants. From his SLPP flank, his most buffeted was Maada Bio to whom he was quite magnanimous to have chronicled his voluminous stenchy past for just three days. However, the garrulous babbler could not hide his support for Yumkella whom he spoke glaringly about.
This wobbler passionately appealed to citizens that voting for the incompetent and violence-prone Bio is a great disservice that will undoubtedly plunged the country into a downward spiral. He lambasted Bio's immaturity pointing to his Guinness record 7 years self-promoted military career from
second lieutenant to Brigadier with no certificates of training for the ranks of Captain, Major, Lieutenant Col, Colonel, Brigadier. He spewed some new revelations about Bio's passport sale package of 400,000 which was deposited into his P. Banga Investment Limited account in Channel Island. He scolded Bio for appointment his elder brother Steve Bio as NPRC sold contractor with millions of dollars fake contracts referenced in Pa Kabba's statement to parliament. Including the irksome Wanza gunboat price which was inflated 4 times the actual price. He attacked Bio's human rights credentials from his instrumental
role in the 29 extra-judicial killing to his serious domestic crimes in the US given the perpetuator's violence record. He derided Bio's scary decades longs unemployment parasiting his girlfriends and spouse to cough his bills and admonished him to pick up a job when he loose State House in March next
year.
Fire for fire! Serendipity did not have an appointment with Alpha Saidu. PAOPA boys responded with their trade mark…..recorded mammy cuss clips, threats of beating him up, harassing his family and climaxing in the photoshopping of his nude. Bio too responded with a recorded audio clip dismissing the plethora of claims and describing Alpha Saidu as paid-up misfit. Though petrified as evident in his shrilled voice and placating tone, he responded with a façade face that he will not be deterred. T'was a typical political comedy! Unfortunately Yumkella dropped out of the race when he faced the reality of Bio's cult-like popularity. Bio was eventually coronated.
Alpha Saidu has been caught up in the triangle of a confused man. In his wildest hallucination, he was confident of anSLPP victory yet transfixed with Bio in the seat. His confused state is heightened by the thronging of SLPP members to the newly formed NGC in Chinese numbers. He is still SLPP but prefer NGC Yumkella. Only a political toddler will bet that theYumkella-convert, Alpha Saidu will vote for Bio. Don't be surprised if he is unveiled as the newest NGC member, anyway.
In his masterpiece 48 Laws of power, Robert Green postulated "……Guard your integrity with your life". Unfortunately, Alpha Saidu is not a disciple of this universal sage. His conducts and words when Yumkella doled out few dollars in Maryland few months ago, revealed he can loose his head at the glance of few notes. Unable to control his integrity impulse, he voluntarily appealed to be part of Yumkella's
media team. Well, Yumkella still has his UN retirement purse while Bio has not collected a pay cheque since 1996…money talks!!! So, he mortgaged his integrity and now he is paying for that. People no longer listen to him. His appealed to support Bio is perturbed and nauseating. Another comic-relief episode.
Let me advise you strongly. You have caused an irreparable damage to the PAOPA camp. You are not in Bio's good books. His recorded shown A closed Bio ally has intimated that Bio is convinced that your clips have been extremely damaging to his presidential chances more than any other critic. Why do you think he can romance with you. Listen to those clips again and assess the volume and weight of damaging information released. You are not safe brother. Avoid PAOPA crew , especially in crowdy and dark
places. I am concern about your safety.