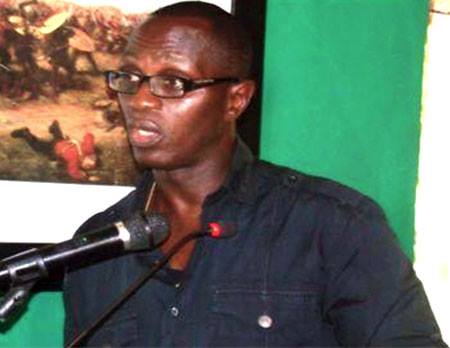 The Judiciary Or The Jury ?
By Sheku Maada Makasuba
Some of the attributes of supporters of our party, the Sierra Leone People's Party (SLPP) is barefaced shamelessness, dishonesty, deceitfulness, political chicanery and thuggery. Am a staunch follower of the SLPP, but never a Paopa disciple. Some of our people are ignorant of the damage this Paopa cult within the SLPP has done to the party because they are now in governnace and they will only realise that damage after 2023.
Let me come to the thrust of this article which is about the just concluded fictional and manufactured treason trial of retired Major Alfred Palo Conteh.
It is disheartening to see our people and other dishonest and inept Sierra Leoneans praising the judiciary and President Maada Bio for a non political interference trial. Men have really lost their sense of reasoning, patriotism and honesty. The praise is for the Jury who amidst alleged bribery and intimidation, put country before self and laid the truth bare for the world to see the innocence of Palo Conteh.
Why praising a judiciary and a President that injudiciously and unprecedentedly presided over the brutish removal of 10 democratically elected Members of Parliament from Parliament?
Why praising a president that declared an emergency on rape but built a fence round his own Paramount Chief relative who raped a 16 year old girl in Bonthe?
Why praising a judiciary that failed to assigned petition cases filed by opposition members of Parliament against the ruling MPs?
Why praising a judiciary that failed to sit on the 2018 election petition matter filed by Dr Sylvia Olayinka Blyden?
Why praising a judiciary that incarcerated the wife of Retired Major Alfred Palo Conteh on flimsy charges?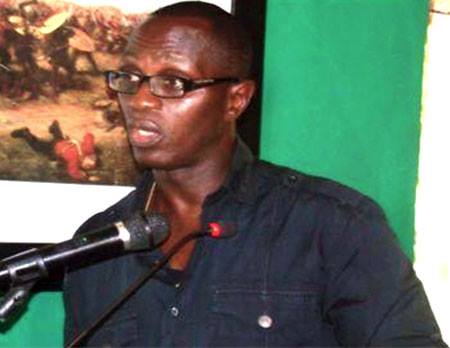 If not for the jury, Major Alfred Palo Conteh would have been a feast for the gallows. Even the Jury would have not found him guilty without collaboration as there is no judicial precedence on convicting one man of treason. If Sierra Leone were any serious sovereign nation, the licence of lawyers like Adrian Fisher would have been suspended by the General Legal Council for deceiving and wasting the time of the court. Fisher is the slowest Prosecutor I have ever seen. How could he asked questions on the management of the Ebola funds in a treason trial whilst there was no correlation between the two?
In fact he is not qualified to practice law in Sierra Leone.
If the President is that sophisticated and has the charisma to appoint people based on merit, he would have dismissed the Attorney General without pay from the day the Police witness testified in court that, they were adviced by the Attorney General, Priscilla Schwartz to press treason charges against Palo Conteh when she knew there was nothing like treason in the whole matter. She caused the state to waste tax payers'money and created an unnecessary discomfort and inconvenience for citizens when ever there's a sitting on the cooked up treason trial.
God bless the Jury for putting nation above everything, if not for them, the story of Palo Conteh would have been different.
What beat my imagination is the sentence levied on Major Alfred Palo Conteh by Justice Momojah Stevens. How could the judge chose to sentence the man and don't countenanced the alternative of a fine of Five Million Leones even though he is a first time offender? If the judge cannot think of the service of Major Alfred Palo Conteh to Sierra Leone, but he should have considered the criminal record of the man. He has never committed a criminal offence in Sierra Leone.
I want to again today advice my Southeastern brothers and sisters especially the Mendes, to be very careful with this SLPP administration. Let's us don't celebrate what Maada is doing against the Northwesterners as the chances of APC winning the 2023 elections is 90% taking into consideration the prevailing circumstances on the economy.
Let Southeasterners beware that, Maada has destroyed the things that held us together as a nation and now tribalism has gained prominence amongst us. The comments and posts on social media are all shaped by tribal, regional and party lines simply because of the bad governnace style of Maada Bio.
I know many will surprise if am an SLPP supporter because of my critical stance against this rotten Paopa Traumatic Administration, but am Sierra Leonean first before being SLPP.
I want my Mende brothers to trod courteously as Sierra Leone is a very small nation and Maada Bio will not be here when the hammer of retribution will slammed on our heads. All our brothers in this corrupt administration are currently buying mansions in England and the United States of America because they knew they will not win the 2023 elections.The election in Malawi that ushered in Reverend Lazarus Chikwera is a bright example and a wake up call to this tribal cult called government and to Maada Bio.
Sierra Leoneans are no more stupid and if Maada Bio and his intimidation machinery think they can intimidate people and rig the 2023 election, he is deceiving himself and his yes men.
I rest my case.