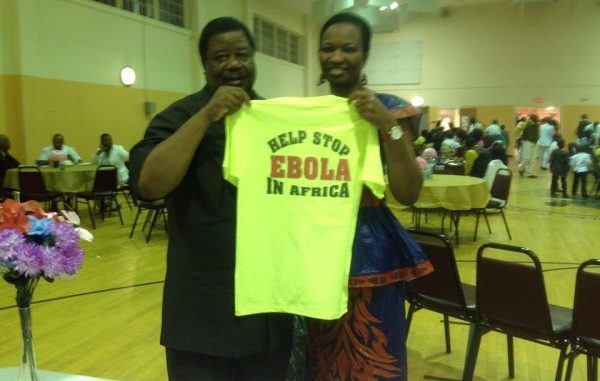 New Jerseyans are so proactive when it comes to national issues, they take the lead in any national endeavour in the Continental United States . Last Week, the Concerned Citizens for the Fight against Ebola led by Mrs. Inez Konjoh and Rev. Dr. Victor Fakondo went on the streets of Newark to raise international awareness about the Ebola outbreak in Sierra Leone. Yesterday, the Ministry International Nurses Association , also of New Jersey, were in action helping to mobilize resources for the war against Ebola.
The organization was founded by nurses and health care workers attending the Light of Christ International Ministries , led by Evangelist Kolleh Samura. The organization has many lofty plans and will certainly make a telling impact in helping health care delivery services in Sierra Leone.
Evangelist Kolleh Samura's  Light of Christ and Convent Child World Ministries , led by the husband and wife team of the Revs. Leeroy Wilfred and Tigidankay Kabs-Kanu, are working towards establishing platforms through which the two ministries would collaborate  to reach out to the community and the nation at large.
HERE IS A PICTORIAL OF YESTERDAY'S COLLABORATION :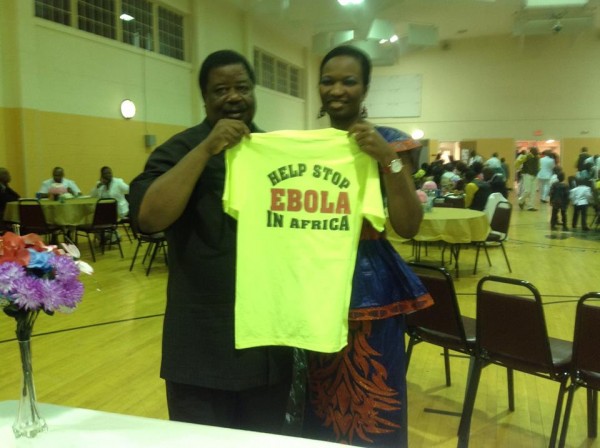 REV. LEEROY WILFRED KABS-KANU AND THE PRESIDENT OF MINISTRY INTERNATIONAL, MS. ISATA BAH DISPLAYING A T–SHIRT PREPARED TO SPEARHEAD THE EBOLA FIGHT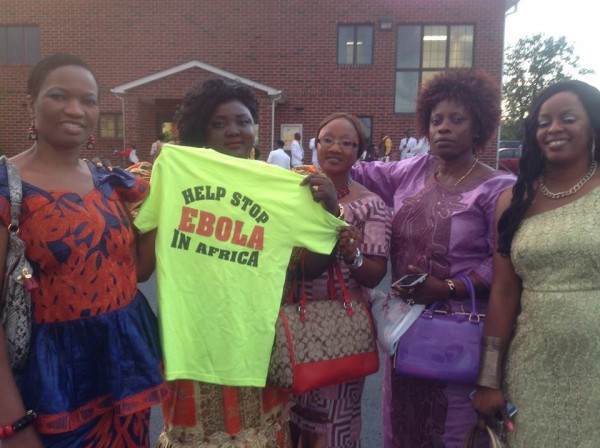 SOME OF THE WOMEN OF THE MINISTRY INTERNATIONAL NURSES ASSOCIATION : FROM RIGHT : PRAISE AND WORSHIP STAR ISATU KAMARA; MRS. ELFRIDA KARGBO;  MRS. AGATHA DEMBY ; MRS. SAFFIE KUMBA SAMURA ( WIFE OF EVANGELIST KOLLEH SAMURA ) AND THE PRESIDENT OF THE ORGANIZATION, MRS. ISATA BAH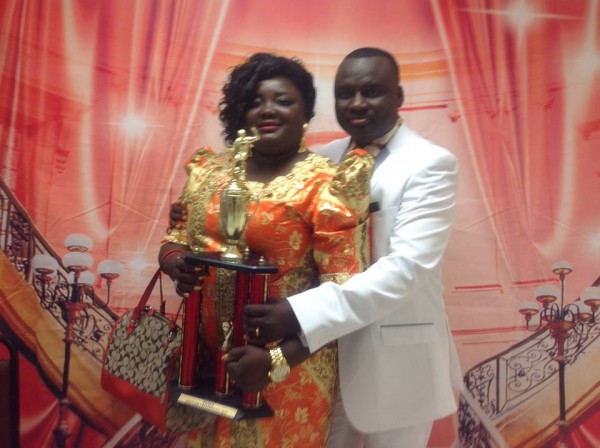 EVANGELIST KOLLEH SAMURA AND THE DRIVING FORCE BESIDE HIM TO MAKE HIM A SUCCESSFUL MINISTER , HIS WIFE MRS. SAFFIE KUMBA SAMURA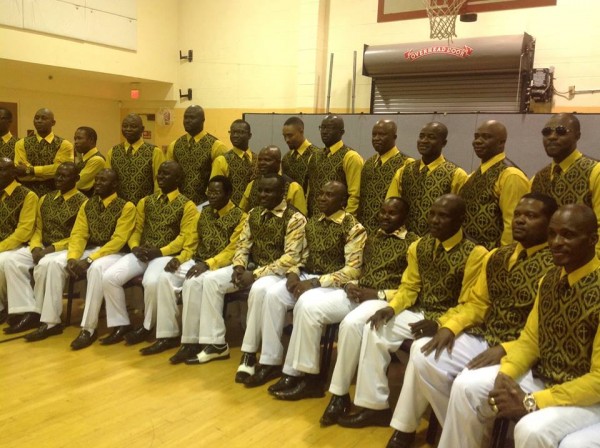 THE MEN OF VALOR OF THE LIGHT OF CHRIST INTERNATIONAL MINISTRIES OF NEW JERSEY