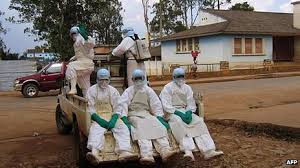 From New York to Los Angeles to London to Beijing to Addis Ababa to Freetown , Sierra Leone-oriented Social Media is afire with lively, even, contentious, debate about the Ebola Outbreak in Sierra Leone. Pa John Baimba Sesay (Press attache in our embassy in China), posts on his FACEBOOK page from China : "The need to give a collaborative support to Sierra Leone's Health Minister, Miatta Kargbo, cannot be overstated, rather than trying to undermine her or people trying to make political capital out of the Ebola issue. This is a national concern and we all should be part of searching for a lasting solution to this health issue….". 
Following are the flurry of responses on FACEBOOK on the issue: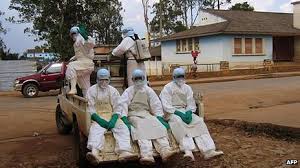 Ibrahim Misheal Kallon "My bro, De first thing was to ensure dat dis medical test kits where always available and updated. De movement of an Ebola patents frm koindu to kenema is not good at all. why de emergency support team were not reachable close to de borders? Bro let us be honest, de lapses was too much ……"
Cheryl Omotunde Blyden "…..Pa Baimba Sesay, we should definitely show support when as Ibrahim so truthfully states it, all medical kits where available and in date. Otherwise you will definitely not be making this remarks if even a distant relative of yours was one of the victims…".
H E Tommy Massaquoi "….Pa Baimba Sesay, who are those trying to undermine and make political capital out of an incompetent minister?…." 
Cheryl Omotunde Blyden "….I have not heard anyone try to bring the Minister down…all I have heard is the truth being clearly stated…."
Sheku Sheriff "….I think Pa Baimba Sesay you have with your statement unwittingly politicized the issue. However as you said, this is a case of national emergency. The only discussion necessary at this point is solutions. Ebola is no gimmick. Just wish that with all the warnings we put out there would have been better preparations. However, it is never to late to act…."

Alpha Amadu Jalloh "…. Indeed my brother Ebola will not distinguish who is green or red…." (Meaning, Ebola would not choose who to kill, SLPP or APC partisans). 

Oswald Hanciles "…..Pa Baimba Sesay: I absolutely agree with you on the need for collaborative support with the health minister. But, I kindly ask that the health minister open herself to be DAILY communicating with people from all over the world on all social media; and, daily on all radio stations in the country; and daily, on all newspapers in the country; and, daily, in face-to-face meetings; and, be strong enough to receive barbs, darts, daggers…. at her performance – while she should be to nuance what is constructive criticism and destructive criticism. The health minister cannot be everywhere at the same time – 99% of what needs to be done as regards this 'Ebola war' would have to be delegated authority. But, what if some of the people she has to delegate authority to are not up to the job; or, they are simply not competent? The health minister would be at fault if she allows such staffers to be 'covered' by her. Also, the 'Ebola war' is NO LONGER just a health ministry matter, it should be an interdisciplinary, a public/private partnership matter; indeed, a NATIONAL SECURITY issue. We simply cannot afford the 'Ebola enemy' ' to make the same advances the RUF made into the heart of Freetown, while we keep on underestimating the 'enemy'…."

This is an interview with the health minister, Ms. Miata Kargbo, done by Wilfred Leeroy Kabs-kanu, the first ever overseas Minister of a government in Sierra Leone (and publisher of the most read online newspaper on Sierra Leone, COCORIOKO), from New York: "In an exclusive interview tonight with COCORIOKO, the Minister enumerated all the steps the Government had taken since the Ebola outbreak in Guinea and Liberia and what is presently being done to stop the spread of this deadly disease now that it has been confirmed that some victims have tested positive for Ebola…..

"……The Minister told COCORIOKO that the Government, the Centre For Disease Control, the Red Cross, the World Health Organization ( WHO ) , Medicin Sans Frontieres ( MSF ) , OXFAM, Save the Children, the National Task Force and all the movers and shakers of the health industry in Sierra Leone had been been on top of things and had been working since March when the news of the Ebola outbreak in Guinea first emerged. They had been working with Guinea and Liberia daily and having weekly task force meetings to monitor the country and also sensitize the people about measures they need to take to avoid an outbreak in Sierra Leone…….

"Since March, our surveillance team –composed of CDC personnel, U.S. Defence team, Tulane University Personnel and surveillance officers in all the districts–had been active in all the high risk areas around Kambia, Koinadugu, Bombali, Kono and Kailahun Districts which are close to the Guinea and Liberia borders. They have been investigating cases of diarrhea and vomitting .They decide what protocols and lab materials we need .The surveillance team has been all over the country training people, bringing in samples, testing them etc. We have been sensitizing the people in whatever language we could communicate with them , using loudspeakers , billboards and flyers" , the Minister explained. " We received feedbacks from traders, business women , okada operators and community activists and from their reports and all the tests we ran we were able to say that there was no evidence of Ebola in Sierra Leone……

"……The isolation centre is the Kenema Hospital , which is one of the best Lassa Fever labs in West Africa. It was the one capable of testing for Ebola. It was here we tested the samples even for Guinea. That is why we transfer patients to this regional centre. We sent a specially-equipped ambulance to pick up the woman at Koindu. This was done by experts and some are whites. But we encountered a problem. On Monday, the family said they will not release her. By then, there were 5 of them and 3 more were added to them, making 8. Because of the treatment we had given them, they said they were feeling better and wanted to go home, but we said we were not going to release them because one of them had tested positive for Ebola. The family stood their ground. The doctor even called and spoke to the husband and he started to agree. By the time I got home from work at 8 pm, I heard that families had become very stubborn and vowed that we were not going to take their relatives anywhere. They threatened that they will soon start burning our vehicles and cutting off our heads …."
It's 'War'!!!! No 'Peace Treaty'• (Part 2)

The health minister is in the 'hot seat', in full public glare, with the floodlights turned on. Any time there is a 'war', and it appears as if the frontline commanders are not winning a war – especially in a democratic climate – they would be harshly lampooned. 
On his FACEBOOK page, Sulaiman Forna, posts: "I read a new statement from the minister of health posted by Wilfred Leeroy Kabs-kanu…. To be honest the health minister and ministry had indeed been making good preparations for an imminent Ebola entry into Sierra Lone. Again it would have been good for the health minister to have informed the public before about her ministry's strategies to tackle an outbreak and, build public awareness and support. This could have reduced the barrage of criticisms on the minister and her ministry from social media…."

The 'war' the Ebola virus is waging on us now must get us to harness the best and the brightest among us. I think that those who are 'battle tested warriors' should come to the forefront now, and, the health minister, and all other relevant ministries, must empower those who can put what W.B. Yeats passion into their voices and actions. There is clearly need for more resources. There must be a form of 'Truth Center', a form of Ebola Strategic Command that would harness interdisciplinary forces – health, communication, education, internal affairs, Sierra Leone Police, defense ministries; NRA and immigration departments; ALL the large corporate bodies in our country; all the mass organizations (petty traders, okada riders, SLPP, APC; UDM; PDMC, etc).