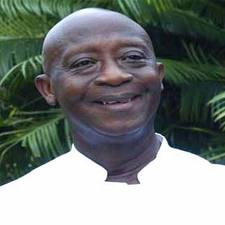 CHARLES MARGAI
Saturday January 21, 2006The Peoples Movement for Democratic Change (PMDC) ON January 19th took the first step in its existence as a full party  when it was registered  at the RoxyBuilding in Freetown . The Roxy Building  presently houses the offices of the newly-established Political Parties Registration Commission (PPRC).
The would-be leader of the party, lawyer Charles Margai, confirmed to this press on January 18 in a telephone interview that messages and invitations have been extended to supporters, diplomats and other interested parties.
"This is the people's party. Everything we do or are about to do, we inform and consult the people," Margai stated.
PMDC supporters braced  themselves up for what they described as "the historic day."They  held simultaneous rallies in Freetown, Bo and Kenema. "We have already informed the police and we expect them to give us the necessary security," remarked Junior Sonny Marke, a staunch Margai supporter, on January 18 .
However, very competent political sources disclosed to this correspondent that the party may eventually change its colour from orange to any other colour, if the movement should be registered as a political party.
The Chairman of the Poiltical Parties Registration Commission (PPRC), Justice Dr. Abdulai Timbomeanwhile has  informed journalists that no party will be registered which carries a similar name, colour or symbol of another party that has already been registered.
From investigations, the orange colour is a registered colour for the Peoples National Convention (PNC) of the late Edward Kargbo of Marican fame..
Asked what will happen since the PNC has been dormant since the 1996 elections, Justice Timbo said that, only his Commission has the right to recommend to the Supreme Court that a particular party has failed to meet its obligations and must therefore be scrapped, before that party becomes non-functional and the colours or symbol of that party can then be utilised by any other individual(s).
Commissioner R.E. Caesar also emphasised that a party could be denied regisrattion if the Commission realises that the name of that pary is blasphemous or shows any sign of immorality.