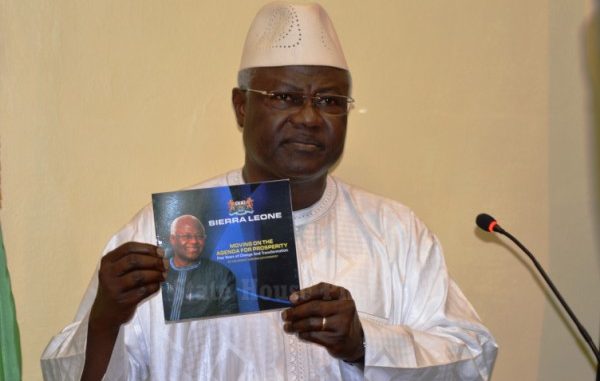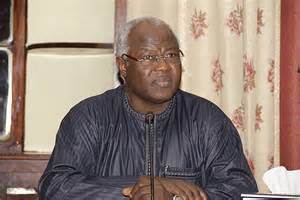 BY KABS KANU
President Ernest Bai Koroma does not talk much, even in his private life. He does more listening than talking . This is because his mind works like a clock and he is always busy doing something for the betterment of worthy causes. He was like that when he was an insurance executive and he is like that as President of the sovereign Republic of Sierra Leone. President Koroma lets his work speak for him.
When all is said and done; when all the challenges of our nation are looked at from every conceivable perspective, one thing that always stands out is that President Koroma is the best Head Of State and Leader we have ever had.
While his detractors were wrongly stating that he was doing nothing to stop the outbreak and spread of Ebola , they were mistaking his silence for inaction. What they did not know was that President Koroma was very busy behind-the-scenes working to stop Ebola on its tracks. He was having meetings after meetings with international organizations , stakeholders, health care givers and all concerned and sending them into immediate action. . He was working behind-the-scenes to give Ebola a black eye.
And now, international organizations like the World Health Organization ( WHO ) and the Centre For Disease Control have commended Sierra Leone for efforts being made to stop the spread of Ebola. The first sign that Government was doing well came from the U.S.Embassy in Sierra Leone, whose officials said that there was no need to panic and evacuation of their personnel was not necessary.
We who work with international organizations get the first feel of indications if everything is not going well. These organizations have men and women on the ground in Sierra Leone. They have far more superior tracking devises and technology than anybody would imagine. When they begin to evacuate their personnel, you know that things are not right. But if they are not bothered about evacuation, be rest assured that things are within the reasonable limit of control. I am not talking about selfish mining companies.
I remember when the war started in Liberia. My immediate neighbours in the teachers quarters of the college I taught were a peace corps couple. We had had so many conflicts in Liberia that we did not understand when the U.S. decided to evacuate the peace corps in the country . It was a sad day when my peace corps neighbours were suddenly asked by their country to leave. We did not understand why. We thought President Samuel Doe was on top of things as he had been bragging for months. After all, he had crushed more apparently difficult attempts to overthrow him. But we were to learn later that the rebels had moved significantly deeper into the country and had increased in numbers and strength. It was shortly after that we realized we were in deep trouble and we must start making plans to flee too.
Sierra Leoneans should always bear this in mind that President Koroma has the best interest of the nation at heart. He knows why Sierra Leoneans voted overwhelmingly for him in two successive presidential elections .They have great confidence in him and he too believes that he must always justify the confidence the people have reposed in him.
This does not mean that Sierra Leone does not have challenges or will never have. As previously stated, challenges will always come. Even the richer, industrialized and highly-developed nations like the U.S. have challenges. But it is what we as a nation do when we have challenges that matter.
We should learn to keep our heads during crises and to trust that President Koroma will not cross his hands and feet and do nothing about them. He loves his job. He loves his people . He has a tremendous record of achievements and accomplishments and will always do what is best for the nation.