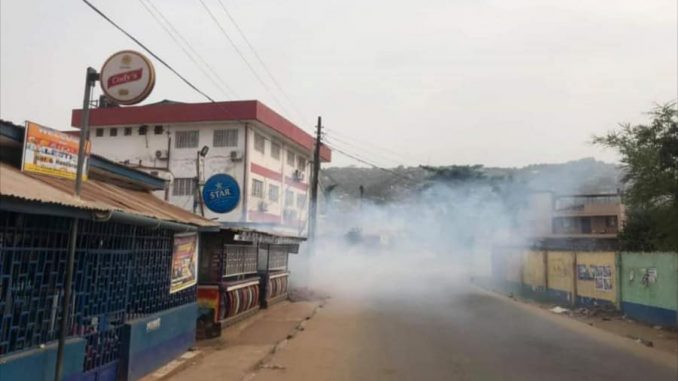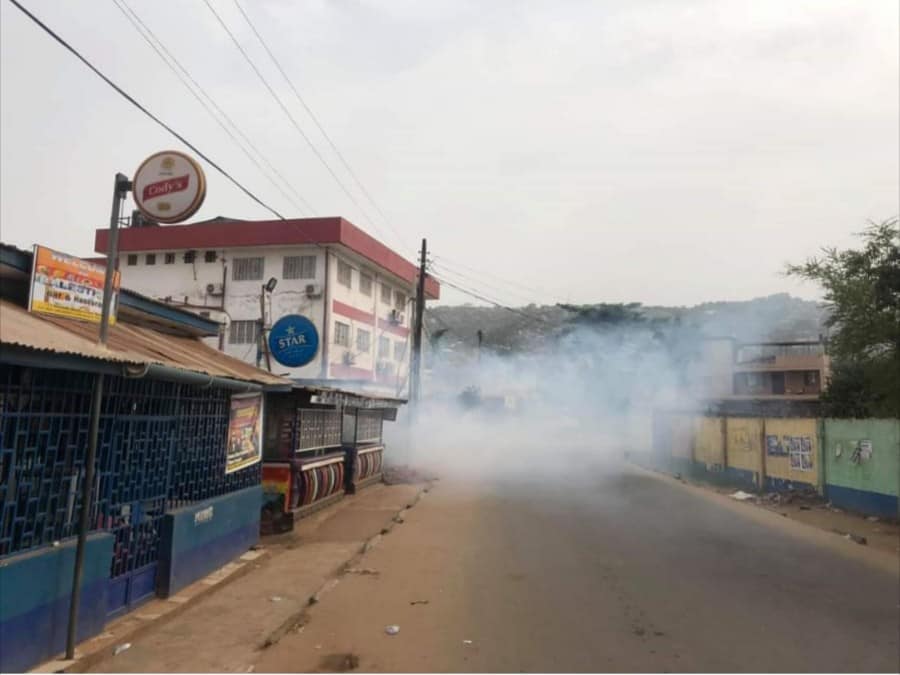 The Sierra Leone Police today attacked the headquarters of the opposition All People's Congress ( APC ) and injured about six party members who had to be rushed to the Connaught Hospital for treatment for gunshot wounds.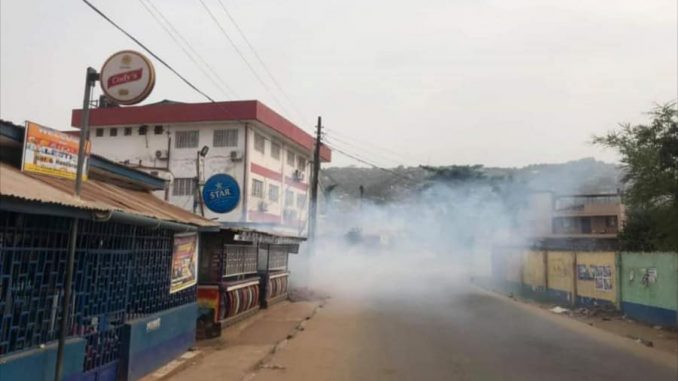 The Police raided the APC HQ which was parked with supporters who were assembling there while another crowd of supporters were demonstrating in the city and the Criminal Investigations Department ( CID ) against the arrest and detention of former Defence Minister, Parlor Conteh.
The Police fired teargas into the building and thick plumes of smoke immediately encircled the building . Many people outside the building  and surrounding streets fled for their lives.