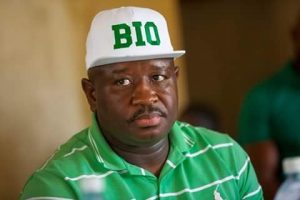 By KABS KANU :
Though Sierra Leone People's Party (SLPP) supporters and bootlickers of President Maada Bio are trying to play down the events, President Bio of Sierra Leone suffered such serious embarrassments during his present trip to the United States to attend the 73rd Session of the United Nations General Assembly that Sierra Leoneans should worry.
On arrival at the JFK International Airport in New York last Monday, President Bio was not accorded any presidential reception by the U.S. and was denied access to the VIP Lounge and treated like any common traveler , and a whole President of a sovereign nation had to leave the airport through the general public exit, with his ambassador to the UN  embarrassingly dragging his luggage in front of him. President Bio's treatment at the airport confirmed the fact that he was reluctantly received by the host country America only because he was coming to attend the UN General Assembly, which the U.S.  has no power to stop as even criminal presidents despised by the U.S.  are allowed. President Bio is on a travel ban to the U.S.  for human rights abuses.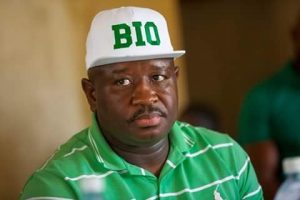 The second embarrassment suffered by President Bio in America was the loud, clear and impactful street demonstration staged against him at the UN Plaza by the Concerned Sierra Leoneans For Good Governance , Democracy and Human Rights where he was heckled and booed by Sierra Leoneans in full view of the world and with moral support from human rights organizations operating within the UN, one of whose Commissioner , Ambassador Mohamed Malek of the International Human Rights Commission ( IRHC )  even addressed the rally .
The third embarrassment for President Bio was the outright snob given to him by the President of the U.S, Mr. Donald Trump, who refused to invite him to the usual dinner American presidents stage every year for African leaders  or world leaders within the margins of the UN General Assembly. This year, we learn that Trump held only a dinner for world leaders , but President Bio was not invited .
There is no photo of President Bio attending the dinner. While other African leaders , including presidents of our neighbouring countries–Liberia and Guinea –were there wining and dining with the Leader of the Free World, and later , with their wives , engaging in photo-ops with the most powerful man in the world and his wife, President Bio was nowhere to be seen.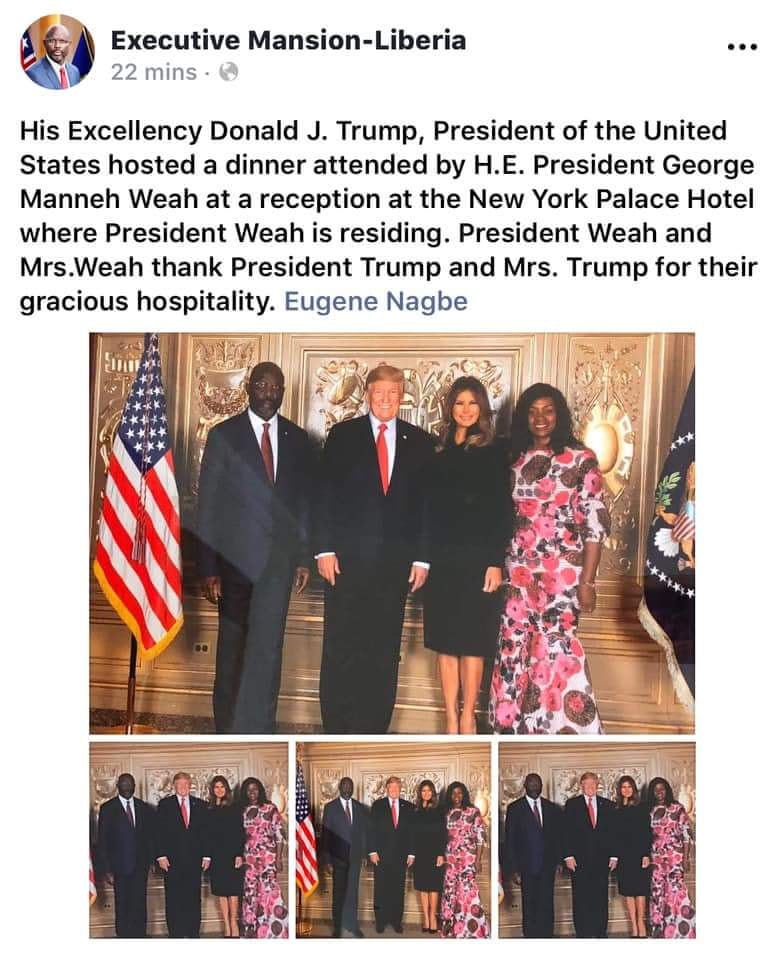 Mr. Bio's supporters tried to cover up by playing down the snob and saying it did not matter, but they must be really ignorant to believe so.   The U.S. President does not invite African or world leaders just to go to the White House to wine and dine with him.  The dinner has a  far-reaching and important significance than ignorant supporters of Mr. Bio would ever imagine . It is a working dinner with African or world leaders that the U.S.  has identified as not only governing their nations well, but  that the American President would love to do business with.  You can blame President Trump for anything you want, but the fact is that he is the leader of the world and the most powerful man in world affairs and international politics. He sets the pace in international relations, trade, commerce , governance and What-have-you.
U.S. Presidents do not only eat, shake hands and take photos with these invited African leaders or world leaders  and their wives. They discuss IMPORTANT world political and economic issues , international governance, security , Rule of Law, trade, commerce and they map the way forward. President Trump considers them worthy partners in helping to build a more prosperous, safer and better world .Therefore, to be invited to the dinner is a matter of pride to African and world leaders. Not to be invited at all , as was done to President Bio, is a sign that the Sierra Leone President has not washed his hands clean  enough to be in such an internationally honored and hallowed company ; also, it is a strong message that he is not governing his nation well and does not respect democracy, the rule of law and human rights. This snub definitely diminishes the morale and international respect of President Bio . American presidents make heavy weather of stressing that they do not do business with undemocratic leaders or human rights abuser
Unless Bio's supporters are content with him being just their limping tribal chieftain , good only at dancing with a Gorboi at a town meeting, being snobbed by President Trump from this dinner for world leaders was very serious and could signal the beginning of Sierra Leone's torturous journey into the shameful and dishonorable category  of a pariah state under President Bio—-All because our new President does not want to resect human rights.