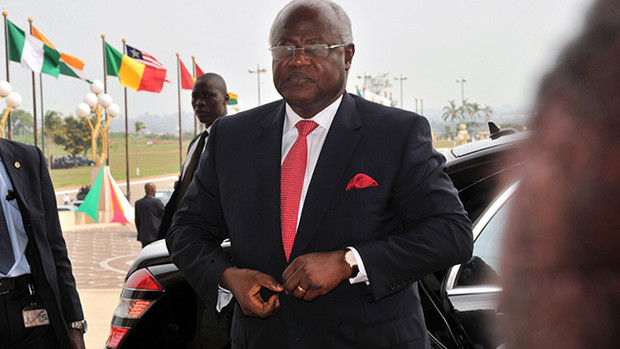 PRESIDENT KOROMA : LET US MOBILIZE BEHIND HIM 
Sierra Leone is a resilient country. We are a resilient people. We have overcome many difficult challenges before as a nation. God's hand is still on Sierra Leone. God will help us in our fight. We must therefore unite as one people, one country to fight this plague.

I know we have our various and different alliances and loyalties but we have always been one people . We know how to unite against the common enemy.
In 1967/68 when it appeared as if Brigadier A.T. Juxon-Smith and the NRC regime were not planning to hand over to constitutional rule , we the people of Sierra Leone stood up and started demanding a return to constitutional rule. Our demands led to the swift action by Cpl. Emadu Rogers and Capt. Patrick Conteh of the Anti-Corruption Revolutionary Movement ( ACRM ) to overthrow the NRC, invite Brig. John Bangura to head the National Interim Cuncil ( NIC ) ,which returned us to civilian rule.
In 1995 when it appeared like the NPRC junta was not planning to hand over to civilian government, our women led by Zainab Bangura braved bullets and went into the streets to protest and force the junta to conduct elections .
In 1997 when the AFRC junta took over our country, we as a people united against them and fought them out. Here in the U.S, we formed the CONCERNED CITIZENS FOR THE RESTORATION OF DEMOCRACY and staged demonstrations at the UN to appeal to the world to intervene.
If we triumphed over those circumstances, we can triumph over Ebola.
Let us therefore put all politics aside all politics and unite as a people to fight this good fight . We shall win and our country shall be free from Ebola.
Let us mobilize behind President Ernest Bai Koroma and the Government .
We are a great nation and we have always prevailed.
We shall prevail again. Long live Sierra Leone. Long live our people.