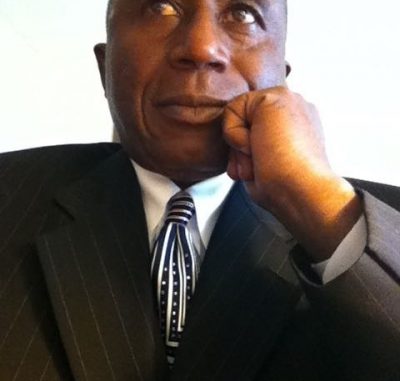 By Dr. Yahya Kalokoh, USA.
";As humans, we have succeeded in manipulating the environment to meet our needs,a feat unique to our species. So we think."
– Kayla Causey & Aaron Goetz: The Most Manipulative of the Species
TOLONGBO, BUT PAY ATTENTION. BEWARE OF THE IDES OF MARCH. BEWARE OF WATERMELON POLITICS AND VOTER APATHY
Our obligation, as true members of the APC party, is to support the candidate that emerged, a task which we all, in conscience should/must do. The interest of the party is above everyone else's. We may not like some of the things happening in our party today. But we must stay together as a family, fight the good fight to elect our chosen flagbearer, Dr Samura Kamara as the next president of our beloved Republic, as well as the soon to be selected parliamentary candidates. The APC must win the 2018 elections. Let us avoid political prostitution, stay strong together in the APC, and fight later to change the semblance of a looming cultural decay in our party. The 2017 party flagbearer selection will go down in the annals of party's history as the most divisive and self-destructive to the cohesion of our family.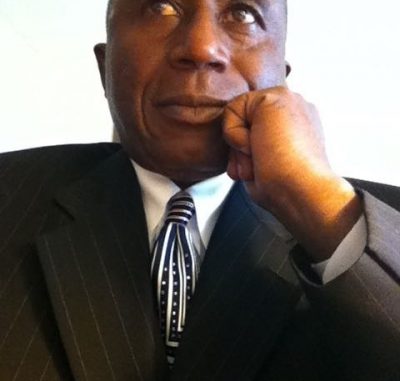 I believe Dr Korthor Samura Kamara knows that EXPERIENCE is great to have, but it must be utilized to effect CHANGE. CHANGE is what our party and country needs this very moment to build a stronger and prosperous future. I believe he understands that the FUTURE belongs to the unorthodox, those willing to challenge the biases and prejudices of the "establishment". As Ralph Waldo Emerson once stated, "There are always two parties, the party of the past, and the party of the future, the establishment, and the movement." We must ensure a fundamental change of our party's mindset from the 99 tactics, reinventing currently perceived incumbent competitive advantage, to an entirely new competitive space. It is only by doing so that we avert becoming a party of the past. Incrementalism, in a 21st Century mindset must not prevail.
We all agree that governance is not by political parties taking turns to govern, but by how a party delivers the goods to constituents. We must all work together with no individual but a collective agenda to help our party form the next government. The expectation is for chosen candidates to also embrace CHANGE and PASSION to win the 2018 election because the alternative is untenable. Greater success can be achieved through respect for one another's ideas, recognition of efforts, fairness, and above all, effective engagement in nurturing the future posterity of our party and country.
Fellow APC members, make no mistake about the 2018 elections. The mantra of CHANGE must be the epicenter of the campaign. We must accentuate the feats of accomplishments achieved by our party and leadership in the last ten years. These are incomparable to any other in our post-independence era. But there is also something much more fundamental the country's electorate is yearning for in 2018. Without a scintilla of doubt, it represents CHANGE, i.e. CHANGE in the way INCOME LEVELS and BREAD AND BUTTER issues are handled.
There is even a greater danger – the spate of CORRUPTION in governance. We cannot continue all the time behaving like clowns, dishing out negatives against the opposition and pretend not have dirt within our party. As a party, if we fail to demonstrate in the 2018 campaign how different the new leadership plans to handle these issues in the future, TOLONGBO will start outliving its magic and luster. In our quest to build on legacy of the last ten years, we must not be myopic about tomorrow's challenges.
Interestingly, it is that moment again in the socio-political environment of our country's politics, when political opportunism is on the rampage, with many masquerading and 'rigmarolling' as the purest of the pure loyalists of our party and country. They overzealously claim unflinching commitment to the party, deploying Jeremiah trump'ets for the entire globe to notice them. But the energy expended is geared towards self interest, not for the party's or country's long-term interests and posterity. There are no limits in their quest to destroy or obnoxiously placate others as disloyal and rebellious to the party and its leadership.
As I am writing this piece, if anyone considers me to be disloyal and rebellious to the party because of what I am sharing, I take comfort knowing that time will vindicate me. The God I worship and fear knows I am speaking from the heart and sharing those issues (no malice) which many of us in the party share but are too timid to talk about in public.No matter how well our party does in infrastructural development, if the basic BREAD and BUTTER issues affecting our grassroots and the people of our country are not properly addressed we will surely face an angry electorate in 2018, just like the SLPP encountered in 2007. We will slowly relegate our party to the "establishment" and not the "movement".
My usual cautionary, sometimes unsavory utterances regarding our APC party are based on legitimate concerns regarding the trajectory of the party. It is not for self, family, and unequivocally not against our beloved President Koroma. As a matter of fact, traditionally the President is my brother. He has occasionally extended hands of brotherhood to me before becoming president, and even after. A specific example was when I was leaving Sierra Leone in 1987 for further studies. He gave me hard earned Dollars, not Leones as his brotherly contribution. I still thank him for that, wishing him greater feats of accomplishment and a peaceful, enjoyable, and productive retirement.
But based on the foundations of our party politics, we all accept the party to be supreme, not the individual. It is above everyone, and every relationship. We must be genuine in upholding that. As I have repeatedly stated, I have brotherly and party love for the President, very proud of his great achievements, the greatest in our post-Independence era. But politically I love our party and country more. In accentuating his unmatched accomplishments and his legacy, we must also look to the FUTURE. 
In our party, just like in any other organization, where we are today will be tomorrow's past. As humans, we are prone to remember the negatives of yesterday more than the positives. The past is teachable, but does not represent the future. The future can be very cruel if one does not prepare and factor it in the increasingly inconstant environment where even nature is sending cues to our nation to embrace CHANGE. While embracing the past and present in some respects, we need to learn to be different in forging forward, using lessons from them to build an enviable competitive FUTURE. Otherwise, our party will undoubtedly suffer from institutional entropy.
We know that in life power and money have tendencies to create a false sense of invincibility. It is only men/women of courage and love that can express such concerns as warnings to enable these great men/women reconcile themselves. I believe my expressed concerns will make our beloved president and the entire leadership stronger, and do more for our party and country. The love and pride I have for our party, especially based on achievements in the last ten years, taunts me to also voice concerns when needed, both as a brother and an APC family member.
The upcoming 2018 elections are for the APC party to lose, and not for the opposition to win. Those leading the campaign must be strategic in surgically targeting with precision some key demographic groups (e.g. Muslims, the Youths, Women, and Teachers) within our country's electorate, and they must hit the ground running with humility and tolerance without delays. It is without doubt that the chemistry between our party and some demographic groups has soured. Our party must aim at enlightening and maintaining the institution for eternity with God's blessings. We must support the party to rule forever; building the capacity for communities, gardens of commoners and intellectuals, and helping create self reliance and hope. It must govern and maintain power for our kids, grandkids, great grandkids, and generations to come.
Our campaign team must find effective ways to tailor strategic messaging and engage these groups as unique demographic voting blocs. Please do not take them for granted. It is without doubt there is simmering anger within these voting blocs, and any misguided notion of business as usual to rally them may prove catastrophic. The greatest danger the party in power may likely face is voter apathy, or "Watermelon Politics". Million-Man March rallies are morale boosters, but may not yield actual APC votes. The regional differences in the voter registration numbers are marginal, and we have to fight for every vote especially in our strongholds.
Please note that the only vote that counts is the one on polling day. Let us be realistic that not all rally participants will vote for the party based on the current climate. I plead to those angry grassroots to bury the hatchet, and come home, fight the good fight and help the party win the March 2018 Elections. Otherwise, the alternative could be catastrophic. If you are in doubt, ask the Democrat grassroots in the U. S. who helped elect Donald Trump by staying home. Let us pay attention, avoid arrogance, and apply humility and openness to help soothe the angry ones and bring them back home. TOLONGBO, as a catch-phrase in itself may is no longer enough to bring them back.
Our party must also come to terms with the fact that our main strongholds are now divided into three enclaves. The politics of protecting the tribe or region has never been so tenuous for our party in 2018. Our party's main opponent in this cycle is Alhaji Kandeh Yumkella, who hails from one of our strongholds. Let us not make the mistake of counting him out using cheap shots. No matter how we try to dance around it, as an Alhaji he will be competitive in courting the Muslim and youth vote. In many ways he is promoting fresh ideas and a message that is resonating well with some key voting blocs. Those who castigate him as promoting "falsehoods" must rethink their strategy. In moments of anxiety an electorate tends to trust the other guy than the one in power. To me Yumkella is a fine Sierra Leonean who may still help our country even if he loses the elections. Let us stop demonizing him. We have enough good to sell, and do not need to mix it with negativity.
We must sincerely acknowledge that social media has significantly affected global events, and are changing the socio-economic and political landscape. Anyone who underrates its powerful role in all spheres of human development and relationships is doomed to be relegated to the dustbin of history. Remember the APC party victory in 2007 was enhanced greatly by social media, Okada riders, and cellphone technology. 
I believe President Koroma also knows that History will not treat him kindly if the APC, God forbid, loses next year's election, notwithstanding the great feats of proud accomplishments the party bagged under his leadership. It is incumbent upon him and us all to unleash the energy and passions of our grassroots to win. Our party needs nothing less than a convincing first round win in March 2018, and a convincing victory is what we need to cement our party's socio-economic and political credentials in our country's post-independence dispensations.
To our chosen flagbearer, Korthor Samura, we need more juice from you when addressing the electorate. This is in response to your request for ideas to help you and our party win the elections. Remember you are now wearing a new set of cloaks, different from the comfort level you are used to as a civil servant. As you have accepted the baton to lead our party to elections, please note that you have ceased to be Samura Kamara the civil servant. You are now the politician, the face of our party, leading to a very important election in our party's history. Learn to expend more energy in your public addresses at home and abroad. Many see an absence of political energy in you. But I have hope that you will come around. The only problem is there is very little time left for the campaign.
Lastly, let us remember that the margins in the last voter registration exercise are relatively not encouraging when compared to the opposition challenges we will be facing in 2018. While some of us are hypersensitive in attacking the opposition with cheap shots, let us divert some of our energies to bring our disaffected grassroots supporters home. They could be more reliable in helping us get ahead to the finish line, than some of the new recruits. The Ides of March may be lurking in the guise of "Watermelon" politics and voter apathy. History has a way of repeating itself. We have seen how incumbencies have crumbled around the globe in 2016, even in Western Democracies. The overriding message is clear; EXPERIENCE is great to have, but CHANGE is more overarching to win elections in the current climate. We must ensure our party is not afflicted by The Ides of March curse.