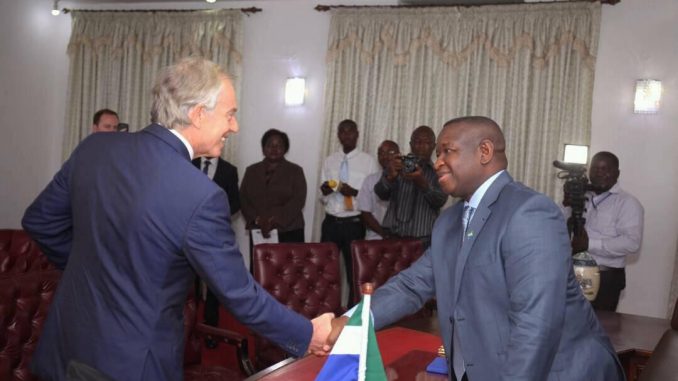 *State house media and communication unit*
Former British prime minister Tony Blair, has commended His Excellency President Bio for initial steps taken to move Sierra Leone forward after his remarkable victory in the 2018 elections.
Mr Blair, a long time friend of the country who noted that the New admiration from across the world, he made this disclosure at a meeting with the President at state house in Freetown. We see the great thing's you are doing so that Sierra Leone becomes a better place. We are delighted to be here again,we see that you have had a great start to your administration, he said.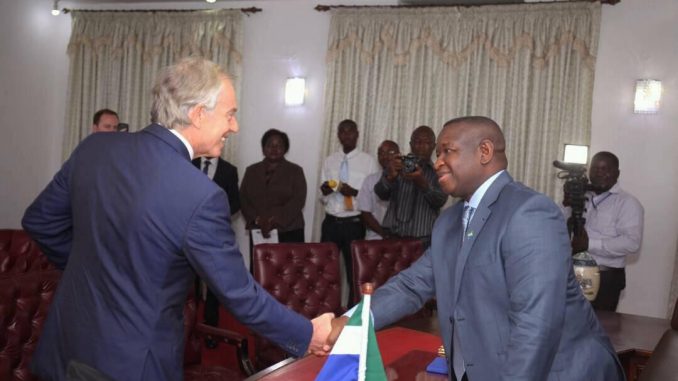 In his response, President Bio thank Mr Blair for his visit. He said his government inherited a lot of challenges but that they were desirous to change things around for the better. It is therefore clear that we have a huge and very difficult task to deliver on. We hope to fix it. There is a lot to do, but we are doing everything possible to get the country back on track, he assured.
Mr Blair, who is on a day's visit to the country, is also scheduled to have a roundtable discussion with cabinet ministers to be chaired by the chief minister. He also has a dinner with the President at the end of business.
It's could be recalled that Mr Blair stood by the country during and after the war period and was also very involved when Ebola struck in 2014 and with the recovery process that followed.
Long live the President
Long live Sierra Leone
PAOPA SALONE DON BETTEH
ONE COUNTRY ONE PEOPLE
GOD BLESS SIERRA LEONE.