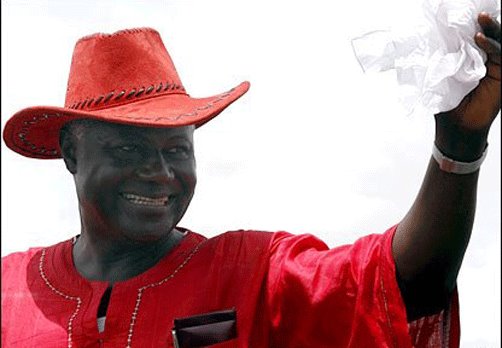 As more results emerged throughout the night , Sierra Leone's  watershed elections are turning into a total blowout. Provisional results from the polling stations being read over the radio stations show President Ernest Bai Koroma winning by a landslide and the ruling All People's Congress ( APC ) sweeping the parliamentary and local council seats.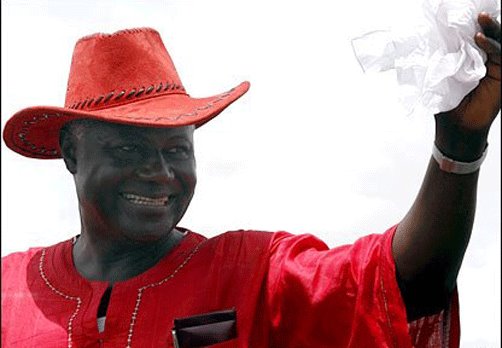 PRESIDENT ERNEST BAI KOROMA
Based on all the results being announced, President Koroma is headed for a comprehensive victory that will see him clinching at least 65% , reducing to nonsense any expectation nursed by the opposition that there will be a runoff. The SLPP did not stand a cat's chance in the Western Area ,  North  and Kono in the East where they have  lost all contests for parliamentary and local council seats announced so far. Additionally, the APC  won two seats in the heartland of the SLPP –Kailahun District –one of the losers in Kailahun being the loud-mouthed propagandist, Musa Tamba Sam. APC  will have a clear majority in Parliament.
One of the surprises of the elections is the poor performance of the so-called Third Force, the People's Movement For Democratic Change ( PMDC ) , the party the opposition SLPP  had been banking on for a likely alliance in the event of a runoff , though in all fairness to the leader of the party, Mr. Charles Margai , he had publicly announced that he will back the APC  in a runoff.
President Ernest Koroma's  outstanding and exemplary leadership  and his magnificient socio-economic and political developments in Sierra Leone have paid off , with the people opting for more development rather than plunge the country into another era of uncertainty .
WE ARE COMPILING ALL THE RESULTS AND WILL PUBLISH THEM AFTER THEY ARE CERTIFIED BY THE NATIONAL ELECTIONS COMMISSION .
THE INTERNET had technical problems in Sierra Leone yesterday and our reporters on the ground were not able to file in reports. We will bring to publish their reports under a new column : ELECTIONS SPECIAL.