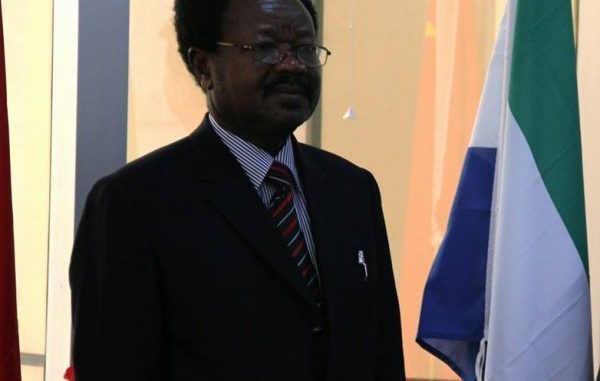 John Baimba Sesay-Freetown :
Sierra Leone's Vice President, Ambassador Victor Bockarie Foh has commended Traders across the country for their contribution to national development, referring to them as an integral part the country's development process.
On Wednesday, 22nd April, at his Tower Hill office, Freetown, during a courtesy call on him by The Sierra Leone Concerned Traders Organization, which is a union group of Traders from across the country, Vice President Ambassador Victor Bockarie Foh dialoged with the Concerned Traders on issues of Trade and Commerce as they affect State Governance and the People.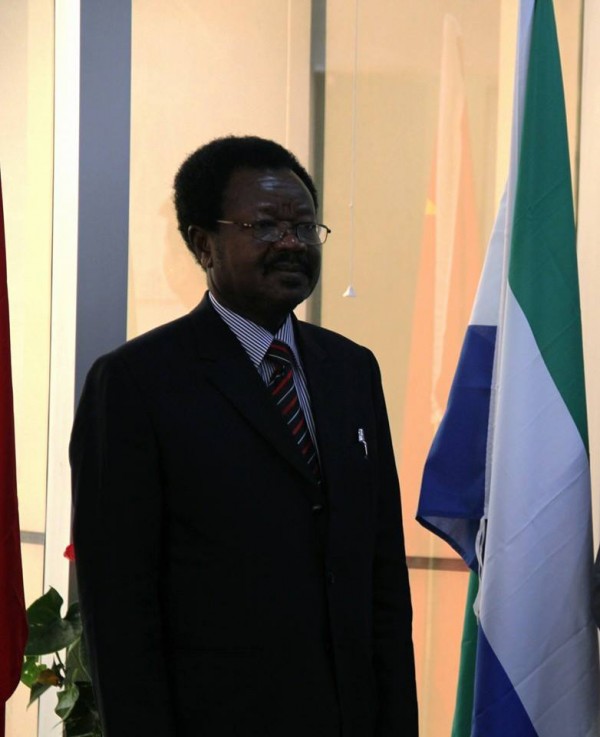 The Government of His Excellency President Ernest Bai Koroma, Vice President Foh assured, will do all it could to ensure, that Traders and Business people are given the required space and support for their daily operations "because Traders are very crucial to national development." The Vice President reflected upon the 2007 and 2012 General Elections and the role played by all Traders in the democratic process culminating into voting the current Government into state governance.
His appointment as Vice President, Ambassador Foh said, will further cement the already cordial relationship between the Ernest Bai Koroma government and the governed. The Hon. Vice President promised to be in regular consultation and engagement with Traders all over the country with a view to expeditiously address their concerns. He called on them to continue to be law abiding.
Speaking earlier, Secretary-General for the Organization, Fouad J. Mansaray, on behalf of his Organization, congratulated Ambassador Victor Bockarie Foh on his recent appointment as the country's Vice President by His Excellency President Ernest Bai Koroma. The decision by the President to appoint Ambassador Foh, he said, is indicative of trust and pledged his organization's commitment to work, very amicably, with the Vice President.
Mansaray used the courtesy call to bring to the attention of the Hon. Vice President, issues of great concern to Traders and more especially, their relationship with the Freetown City Council.
Foday Kamara, the Organization's Chief Adviser added "we are ready to work with you as our New Vice President for the good of our country, Sierra Leone and we pray for God's guidance and direction throughout the discharge of your work as Vice President"