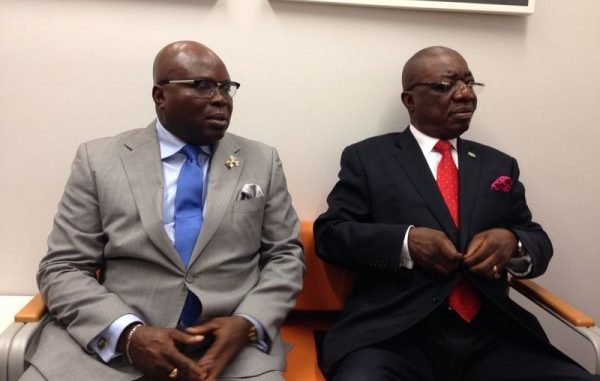 Sierra Leone Minister of Transport and Aviation Leonard Balogun Koroma and H. E. Sahr John Yambasu , Ambassador to the Russian Federation today briefed a cross section of the Russian Press on the Ebola situation in Sierra Leone and efforts being led by His Excellency President Ernest Bai Koroma to fight the outbreak in Sierra Leone .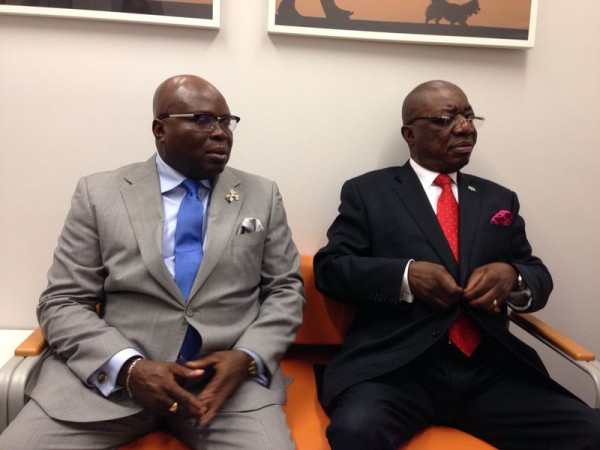 In his remarks , Ambassador Yambasu reported on the current Ebola update and an earlier meeting of all African Ambassadors in Moscow to take a common position in their approach for assistance from the Russian Government .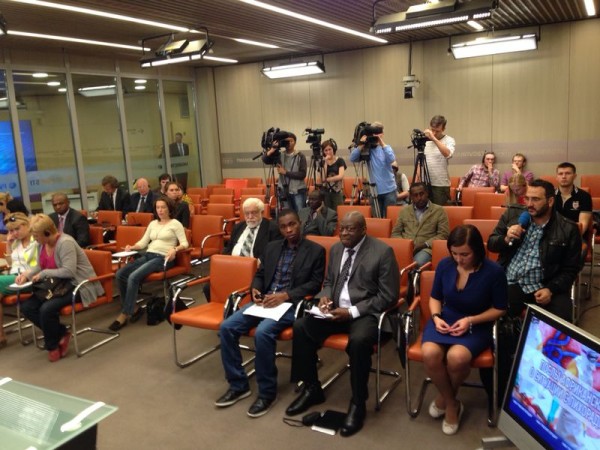 In his remarks , the Minister of Transport and Aviation , Leonard Balogun Koroma gave the Russian Press an overview of the outbreak in Sierra Leone , the setting up of an Ebola Presidential Task Force chaired by President Ernest Bai Koroma and personal efforts being led by the President in addressing the problem .
Minister Logus Koroma read out a list of medical supplies needed by the Sierra Leone government in it's fight against Ebola and asked the Russian Press to disseminate the message and the story of Ebola in Sierra Leone .
Mr. Logus Koroma assured Russians that they are free and safe to travel to Sierra Leone stating the screening measures that have been put in place at Lungi International Airport for arriving and departing airline passengers .
The Press Conference was attended by several African Ambassadors in Russia and representatives of several medical medical institutions .