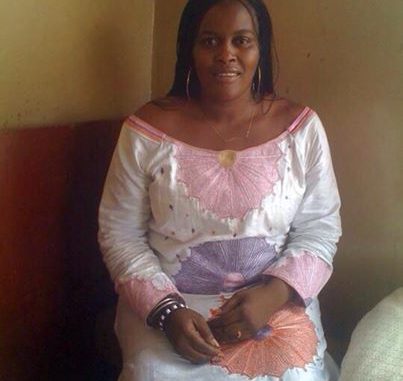 TRIBUTE:  Haja Khadija Savage: The passing of a colleague journalist
By Bai-Bai Sesay
Today, I am writing a tribute with tears in my eyes and a great sadness in my heart for a dedicated, humble and great journalist who has great respect for elders and colleagues in the field of journalism and Islam in particular.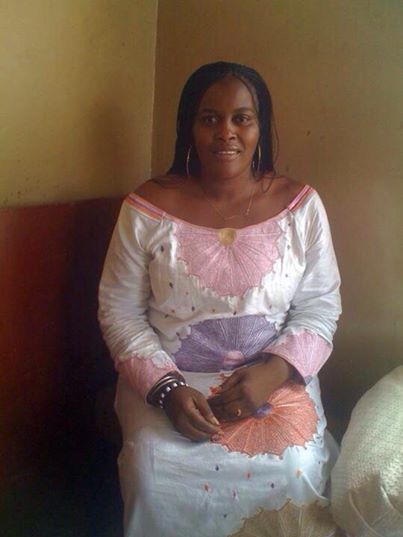 Her passing is a great lose to the journalism profession in Sierra Leone and to her Islamic brothers and sisters who have had the fortunate opportunity of sharing this great woman's knowledge and time.
Haja Khadija Savage has left this world for eternity, however, I believe her soul is still with us, and for me, memory of her still lingers in my mind.
In her life, Khadija, as she was known by her numerous comrades, admirers and friends lived a life of piety, wisdom and knowledge. She was a great respecter of people, including the young and old.
We loved Haja Khadija but the Almighty God had his plans. She has answered the call to eternity in the morning hours of Monday 7th July 2014 in Freetown.
The late Haja Khadija Savage, a veteran court reporter who dedicated her life in representing the underprivileged through journalism as well as Islamic knowledge sharing among her colleagues especially at the Voice of Islam Radio.
Haja Khadija Savage was a member of Women in the Media-Sierra Leone (WIMSAL) and she played a pivotal role in her hey-days at the Independent Observer newspaper in uplifting the newspaper into higher height as well as strengthening its editorial content and activities.
As a devout Muslim, she was buried following the tenants of Islamic principles. Allah be praised. Her burial which took place on Tuesday 8th July, 2014 at the Wilberforce cemetery in the west end of Freetown attracted journalists, friends, politicians and relatives from all works of life, including prominent personalities.
Haja Khadija Savage served in prominent Muslim forums including Islamic discussions at the Voice of Islam Radio.
She is one of the few court reporters who work endlessly while covering various courts proceedings and she helped a lot of young media practitioners in court reporting whilst others benefited one way or the other from her vast knowledge in and out of the country.
Besides all of this, it was during her tenure that we reports court stories on a daily basis. She was a hardworking and brilliant lady who always likes to ask Islamic questions during privilege discussions among learned Islamic scholars.
I first met the late woman at the Independent Observer offices at No 1 Short Street where the Managing Editor, Jonathan Leigh made a brief introduction to the then editor Sorie Sudan Sesay and myself and asked us to train her to become a journalist.
Without any argument or comment, we accepted Mr. Leigh's request and told her to report the next day at our office to start work immediately. This is how I Knew Haja Khadija in the field of journalism which I am proud of even though she is no longer with us. She always regarded us as big brothers.
Journalists can attest that the late woman always attended programmes organized by WIMSAL and the Sierra Leone Association of Journalists (SLAJ) and even up to her death, she attended my wedding ceremony.
She was always committed to the ideals of Islam and the journalism profession and her great death will be seriously felt by her colleagues both at home and abroad.
During my days with her at the Independent Observer newspaper, she always ensured that I published her stories. I always encouraged the late woman to write Islamic articles so that I will have firsthand experience in giving me the knowledge needed in Islam.
My days with her, I must confess, will never come again because the late woman always shares her Islamic knowledge with some of us. She always advised her colleagues to follow the principles of Islam and worship the Almighty God. When I called her Haja, she always smile and said 'God bless'.
Haja Khadija Savage was one of the few journalists her colleagues admired a lot because of her dedication and hard work to the journalism profession.
I was shocked at news of her death because this is a woman who was energetic in her doings and has always maintained routine medical check-ups. Indeed good things never last, as shown by the sudden death of Sister Haja Khadija.  That is why the death of Haja Khadija is not only a big loss to her family, to SLAJ, WIMSAL but also to her Islamic brothers and sisters and the entire nation and beyond.
Sister Haja Khadija Savage, rest in peace and may Allah Almighty guide you in eternity. Insha Allah