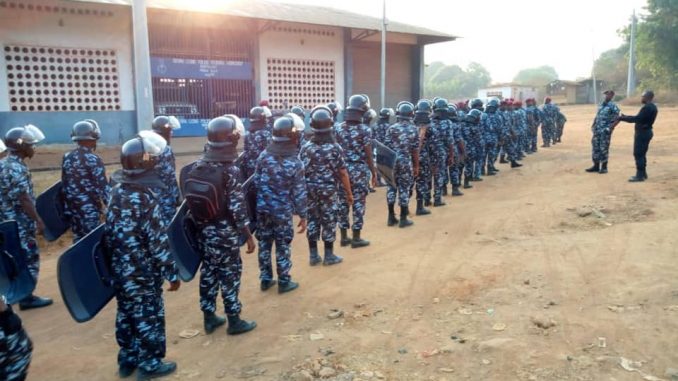 By Alpha Kamara
Riot police marched through the streets of the Northern city Makeni today in show of strength.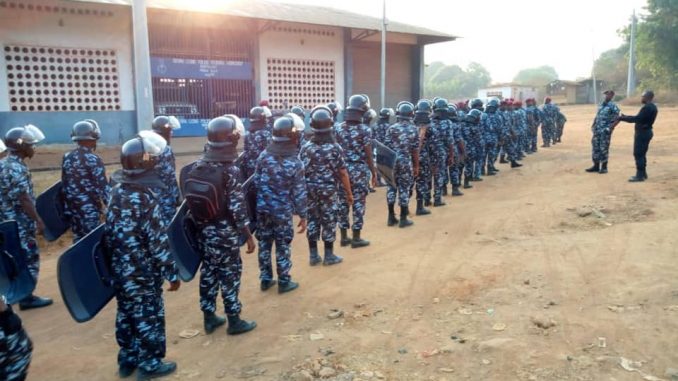 It comes a day before the start of hearings of the commission of Inquiry set up to investigate activities of the past government.
Some Makeni residents I spoke to refer to the police  action as intimidation. But a senior police officer  in the region says it's just a normal security readiness.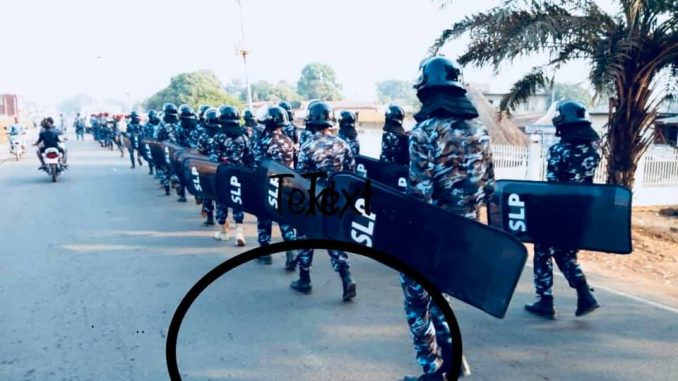 Makeni is a strong hold of the opposition APC party which has issued a statement that they will not comply with the commission due to constitutional illegalities.