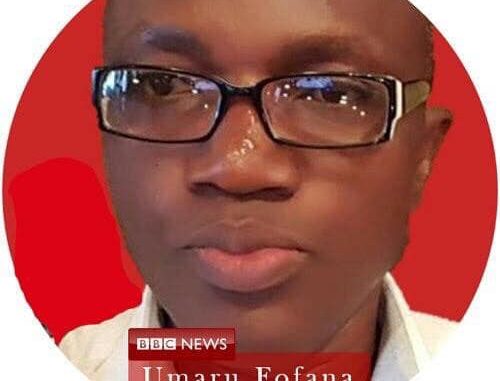 ‎Alimamy Issa Kamara‎ to MY SIERRA LEONE MY RESPONSIBILITY "RED TOGETHER" (GOTV4APC)
Umaru Fofana is a disappointment to BBC and Salone
A whole strike by bread bakers which has serious implications on our country's economy, and it has seriously affected consumers of same has not been reported by Umaru Fofana, the cursed BBC  stringer in Sierra Leone.
This guy is really exposing himself big time. Even a fool can now make informed judgment that Umaru is SLPP which dictates what he reports to the BBC (e want for tell we say d strike actions from local bakers of salone is not news worthy to report?), when bread is the second highest stape food for Sierra Leoneans?  This guy is pathetic).
If it was during APC time , he would have gone to the Chairman of the Bread sellers Association or Bakers to give media traction to the story.
Suddenly because he's an SLPP sympathizer, his professionalism has strangely dissipated. Sickening media hypocrisy and bias BBC's Correspondent in Sierra Leone.