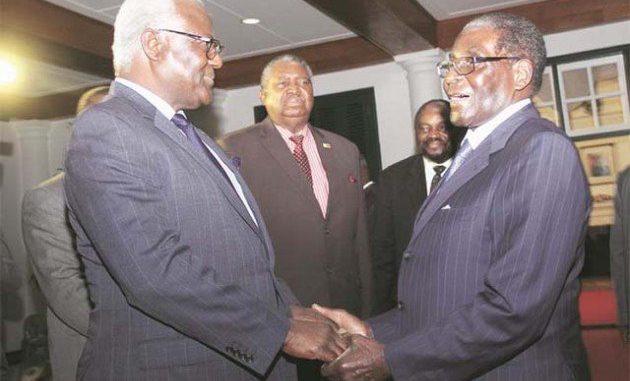 Sierra Leone President Dr Ernest Bai Koroma arrived in Harare yesterday for consultations with President Robert Mugabe on United Nations Security Council reforms as Africa steps up efforts to bring the Ezulwini Consensus to life.
The Ezulwini Consensus, an agreement made by African leaders at Ezulwini, Swaziland in 2005, calls for at least two permanent seats with veto powers, and five non-permanent seats for Africa on the UN Security Council.
President Koroma chairs the Africa Union Committee of 10 tasked to push the AU position on UN Security Council reforms.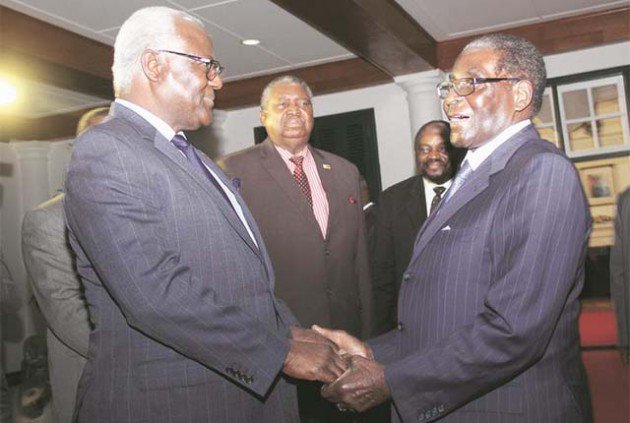 Speaking to journalists after meeting President Mugabe at State House in Harare yesterday, Dr Koroma said the two discussed bilateral issues.
"We had fruitful discussions on issues bordering on bilateral relations between Sierra Leone and Zimbabwe," said President Koroma.
"We also discussed issues on the ongoing UN Security Council reform in which Africa has presented a position. We discussed how we can advance Africa's cause and the Africa position in the UN reform."
President Koroma added that on bilateral issues, the deliberations were centered mainly on strengthening the collaboration going on between the two nations on areas of technical support and the agricultural sector.
President Mugabe said he exchanged notes with his counterpart on bilateral co-operation and United Nations reforms. "It has been those two areas of cooperation between our two countries," he said. "It was about the United Nations and the reforms he seeks to effect as regards to security position. He would want to see our Ezulwini Consensus coming to fruition."
http://www.herald.co.zw/un-security-council-reform-agenda-hots-up/
Sierra Leone leader visits Mugabe
24 hrs ago | 2045 Views
Sierra Leone President Ernest Bai Koroma arrived in Zimbabwe this afternoon on an official visit.Koroma will meet his counterpart President Mugabe at State House this evening.Dr Koroma said he is in Zimbabwe to see areas of bilateral agreements and to consult on the United Nations Security Council (UNSC) reforms.
Welcoming his Sierra Leone counterpart at State House, President Mugabe called on the UNSC to reform and reflect the dynamism of the 21st century or else Africa will be forced to pull out.
Dr Koroma is the Chairperson of the AU Committee of Ten, which is charged with promoting and advocating for Arica's position on the UNSC reforms.
Africa, which currently has three non permanent seats in the UNSC, is demanding two permanent and two more non-permanent seats in the world body.
The AU Committee of Ten comprises Zambia, Namibia, Algeria, Libya, Congo Brazzaville, Equatorial Guinea, Uganda, Kenya, Senegal and Sierra Leone.