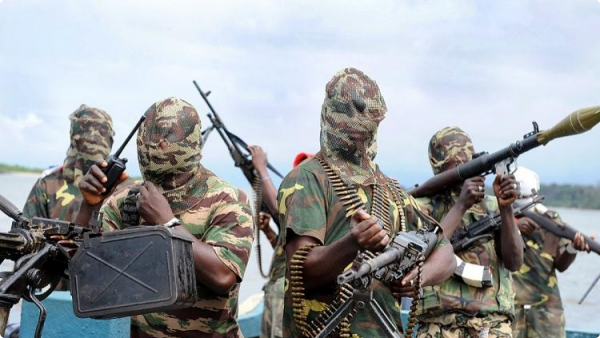 _
The United Nations has promised to assist the Nigerian Government and all affected neighbouring states in bringing an end to insurgency and violence.
UN Secretary-General, Ban Ki-Moon, gave the assurance in a statement issued on Monday in New York by UN spokesman, Stephane DuJarric.
In the statement, Ban was quoted as saying that UN would assist to alleviate the suffering of civilians with all available means and resources.
He condemned the killing of hundreds of civilians by the insurgents around the town of Baga, Borno, near Nigeria's border with Chad, in the past week.
The situation in Nigeria and the region, Ban said, remained at the top of his agenda.
"Only yesterday, it was reported that a 10-year old girl was used to detonate a bomb at a market in Maiduguri, killing no fewer than 19 people," he said.
The Secretary-General condemned this depraved act at the hands of Boko Haram terrorists.
___________________________   
The UN Children's Fund, on Monday, condemned the killing of children, women and the elderly in Baga town in Borno.
The Executive Director of the Fund, Mr Anthony Lake, said in a statement in Abuja that the killings would jeopardise the nation's image.
According to him, the incessant killings and abduction of people, especially children in the North East, calls for restoration of regards for human life.
"Words alone can neither express our outrage nor ease the agony of all those suffering from the constant violence in northern Nigeria," he said.
He then recalled the abduction of over 200 schoolgirls in April last year from their hostel, who were yet to be rescued.
"And lest we forget, more than 200 girls were stolen from their families, still lost," he added.
He called on the Federal Government to endeavour to reinstate understanding in the country, especially in the North East, saying the continuous killing of innocent souls was affecting the nation negatively.
Lake said, "the images of recent days and all they imply for the future of Nigeria should galvanise effective action, for this cannot go on."
The Baga killings started on Jan. 3 when Boko Haram insurgents overran the headquarters of the Multinational Joint Task Force, which consisted of troops from Chad, Niger and Nigeria, after which the militants forced thousands of locals from the region, before carrying out widespread mass killings that culminated on Jan. 7.
Fatalities have been reported to be "heavy" but the extent is unclear.
However, local officials and residents who fled have been quoted as saying 'over 2,000′ people were killed or 'unaccounted for.'