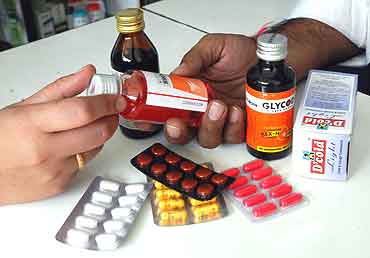 FREETOWN, November 2015, Sierra Leone's international partners remain committed to building a strong health system. A new distribution of Free Health Care essential medicines and supplies will start this month to re-supply health centers across the country.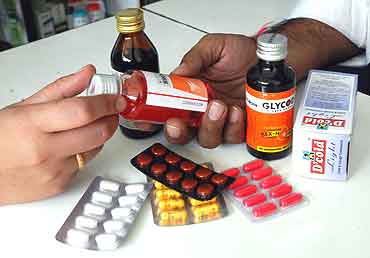 Around 170 tons of essential medicines and supplies worth an estimated $1.2 million have been procured and airlifted into the country by UNICEF with financial support from the United States Agency for International Development (USAID). Along with other life-saving medicines and supplies already in Government warehouses in Freetown, some procured by the Government and some by UNICEF with financial support from UK DFID and the European Union, health facilities will be resupplied before the end of the year to ensure pregnant and lactating women and children under 5 continue to benefit from the free essential medicines and supplies. "With the official end of the Ebola outbreak in Sierra Leone, now is the right time to be investing in basic health services to help the country bounce back, particularly those that seek to reduce the extremely high levels of infant and child mortality," said USAID Mission Director for Guinea and Sierra Leone, Ms. Michelle Godette.
"The Ebola emergency saw massive investment in promoting government health systems, and we need to ensure that essential medicines and supplies are available even in the most remote Peripheral Health Units." On 7 November 2015, the Ebola outbreak in Sierra Leone was declared officially over by WHO, though the country remains vigilant for new cases, especially given the on-going outbreak in neighboring Guinea and new recent cases in Liberia.
The Free Health Care initiative, launched in 2010 by HE President Dr. Ernest Bai Koroma, targets life-threatening diseases among children under 5 such as malaria, diarrhea, and acute respiratory infections. "We are grateful for this type of support from our development partners. Now the Ebola outbreak is over, we need to concentrate on ending the thousands of unnecessary child deaths each year," said Dr Abu Bakarr Fofanah, Minister of Health and Sanitation. The recently agreed Sustainable Development Goals (SDGs) saw governments pledge to end preventable deaths of newborns and children under 5 years of age, with all countries aiming to reduce neonatal mortality to at least as low as 12 per 1,000 live births and under-5 mortality to at least as low as 25 per 1,000 live births.
Sierra Leone has one of the highest rates of infant and maternal mortality in the world with a maternal mortality ratio of 1,165 per 100,000 live births and under five mortality at 156 per 1,000 live births. "We believe the Free Health Care initiative is a key strategy for reducing infant and child deaths in Sierra Leone, something that remains an absolute priority for the Government and partners," said Geoff Wiffin, UNICEF Representative to Sierra Leone. ### About USAID We partner to end extreme poverty and to promote resilient, democratic societies while advancing our security and prosperity.
For more information on USAID and its work visit: www.usaid.gov Follow us on Facebook at https://www.facebook.com/pages/USAID-SierraLeone/ About UNICEF UNICEF promotes the rights and wellbeing of every child, in everything we do. Together with our partners, we work in 190 countries and territories to translate that commitment into practical action, focusing special effort on reaching the most vulnerable and excluded children, to the benefit of all children, everywhere.
For more information about UNICEF and its work visit: www.unicef.org Follow us on Twitter and Facebook For more information, please contact: UNICEF Issa Davies, UNICEF Sierra Leone, idavies@unicef.org, Tel: + (232) 76 601 310 John James, UNICEF Sierra Leone, jjames@unicef.org, Tel + (232) 76 102 401 USAID Christine Sheckler, USAID Sierra Leone, csheckler@usaid.gov, Tel: + (232) 99 905 155 Everett Torrence, USAID Sierra Leone, etorrence@usaid.gov, Tel: + (232) 99 905 053