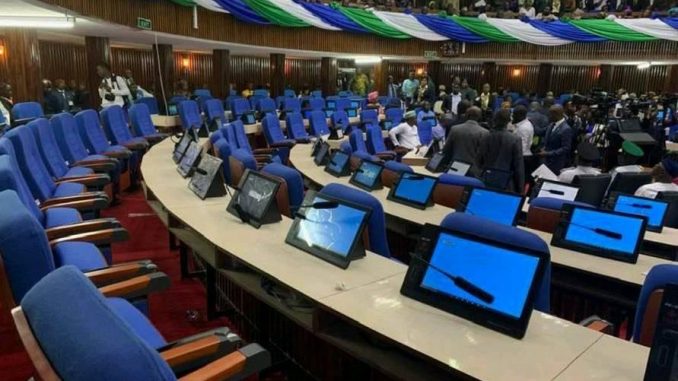 At the State Opening of Parliament today, there was more evidence of a fractured nation heading for chaos as the opposition All People's Congress ( APC ) walked out holding protest banners as soon as President Maada Bio entered the well of Parliament.
The Parliamentarians said they were walking out on the President in protest against his government's disregard of parliamentary procedures, abuse of the constitution, disrespect for the rule of law and his exclusion style of leadership, tribalism and failure to listen to opposition party concerns.
The 68 APC  parliamentarians and supporters then staged a protest march through the main streets of the city, while armed Police moved quickly to surround the party office at Brookfields.
The walk-out came as a big surprise and one could see the SLPP  parliamentarians in disarray and the Speaker and Deputy Speaker unsettled . As they gained their composure, the green-clad parliamentarians of the SLPP started booing, showing how much animosity exists between the ruling party and the opposition. Outside, the protesting APC  parliamentarians who were wearing red berets sang the party victory song and danced.  They then marched to the city waving placards and still singing.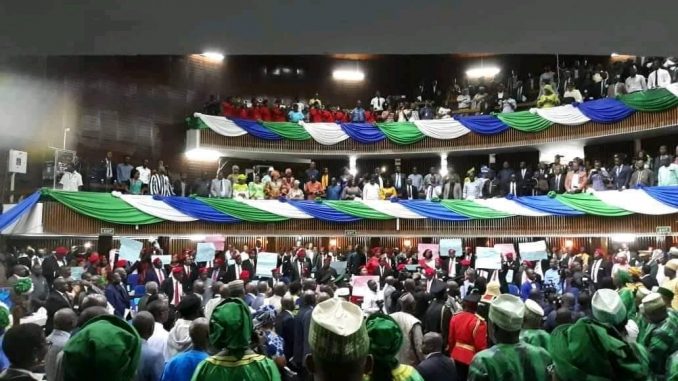 THE WALK-OUT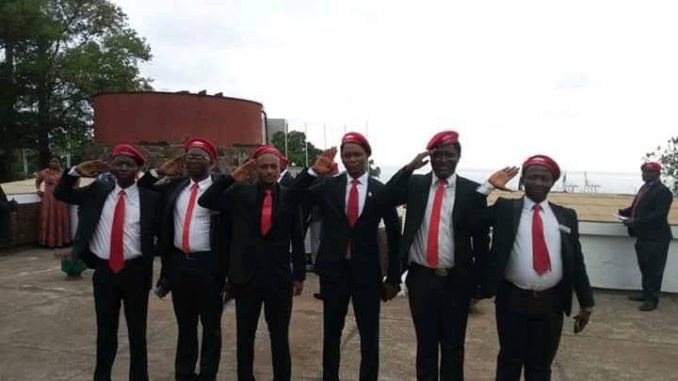 APC PARLIAMENTARIANS OUTSIDE PARLIAMENT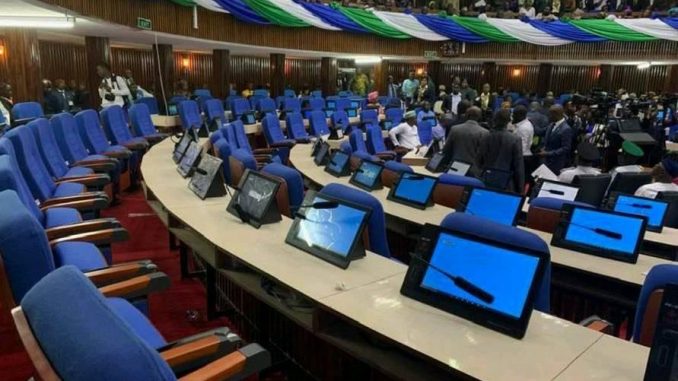 SEATS VACATED BY THE APC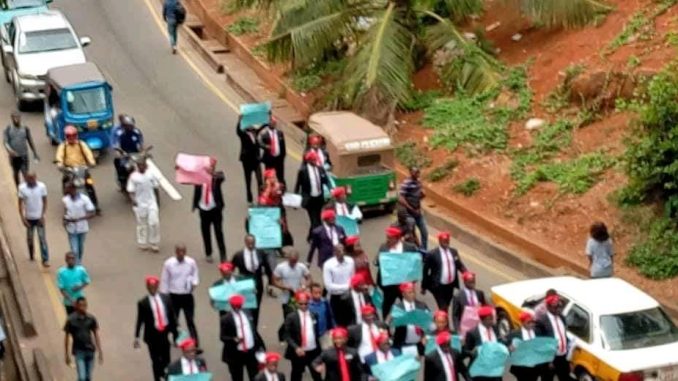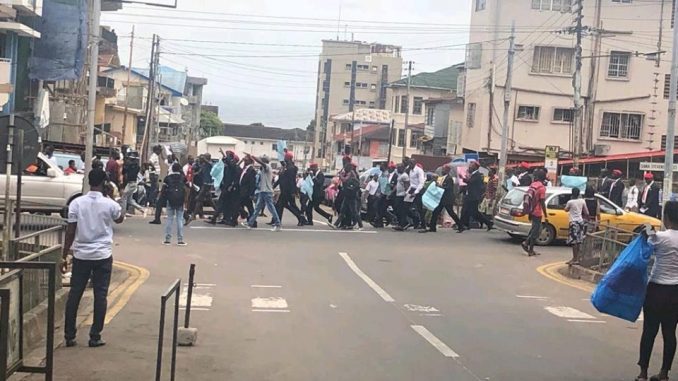 APC PARLIAMENTARIANS PROTEST IN CITY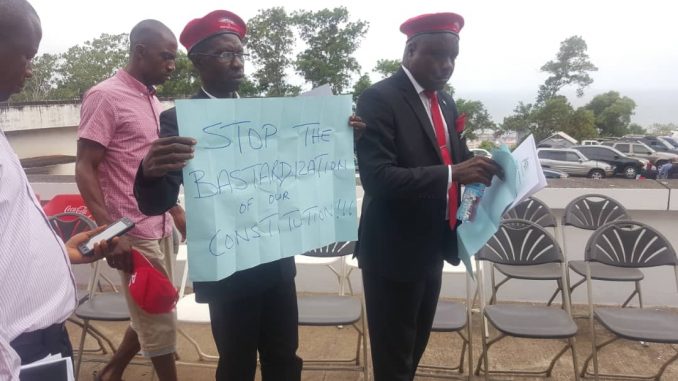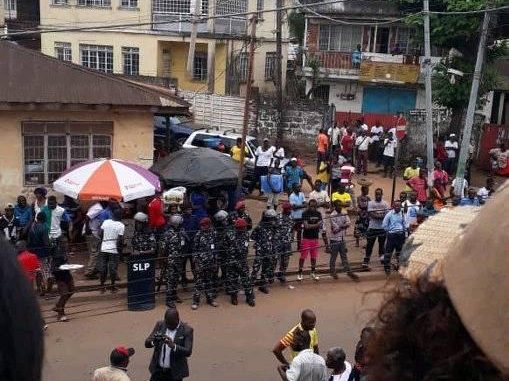 POLICE SURROUND THE APC HEADQUARTERS
Kayainkthekeh K'lpsor Indeed, about time the opposition show us that they are not invertebrate jellies.
Maada and his gang of eccentric maniacs must know that their behaviour in governance falls way short of what is expected of civilised beings….Once a thug always a thug – we do not play games with murderers: we reject them!